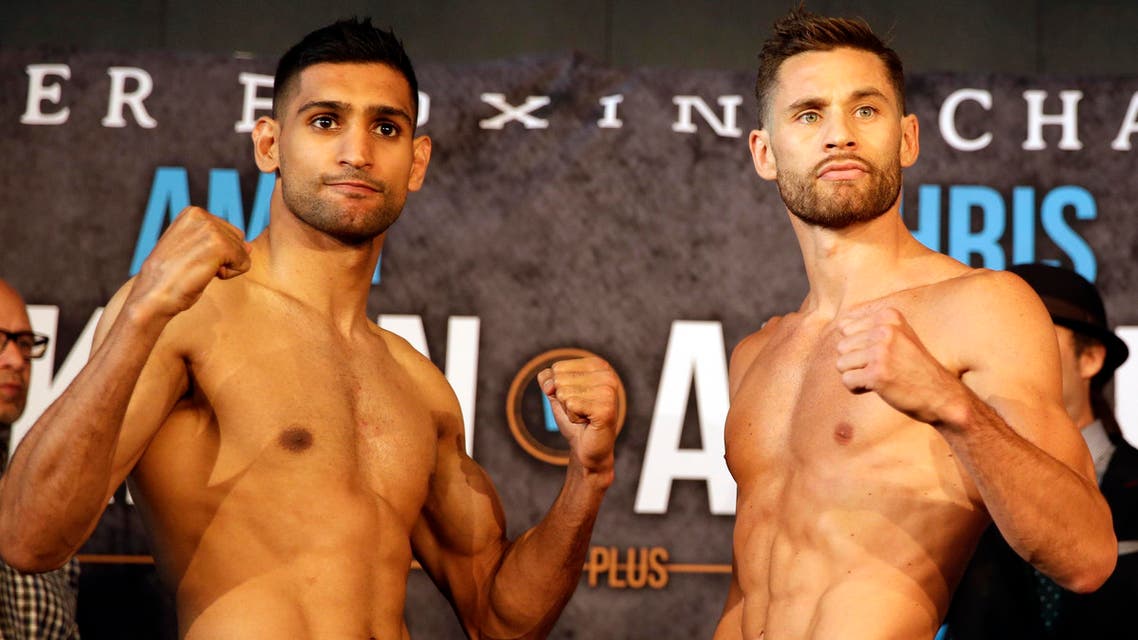 Amir Khan calls out Floyd Mayweather after beating Chris Algieri
Previously, Mayweather has stated he will fight only once more in September
British boxer Amir Khan once again set his sights on a fight with unbeaten Floyd Mayweather, The Telegraph reported Saturday.
"Everyone knows I want Floyd next after all the talk about it, but when you wait and hope for something for this long it can set you back," he said. "I don't want to overlook any other fighters, including Chris."
Khan expressed his desire to battle Mayweather after defeating American Chris Algieri in New York on Friday night.
The boxer clinched unanimous victory over Algieri 117-111, 117-111 and 115-113.
"I thought I worked well inside. I've never done a lot of work in the pocket like that and I plan to do more of that in the future," he said.
"I give Chris a lot of credit. He came forward a lot more than we thought he would and he had a big chin tonight," Khan said.
"Chris gave it his all tonight. This is the best Algieri we've seen in a long time, and if he'd have fought Manny (Pacquiao) that way he might have won," he added.
Previously, Mayweather has stated he will fight only once more in September.