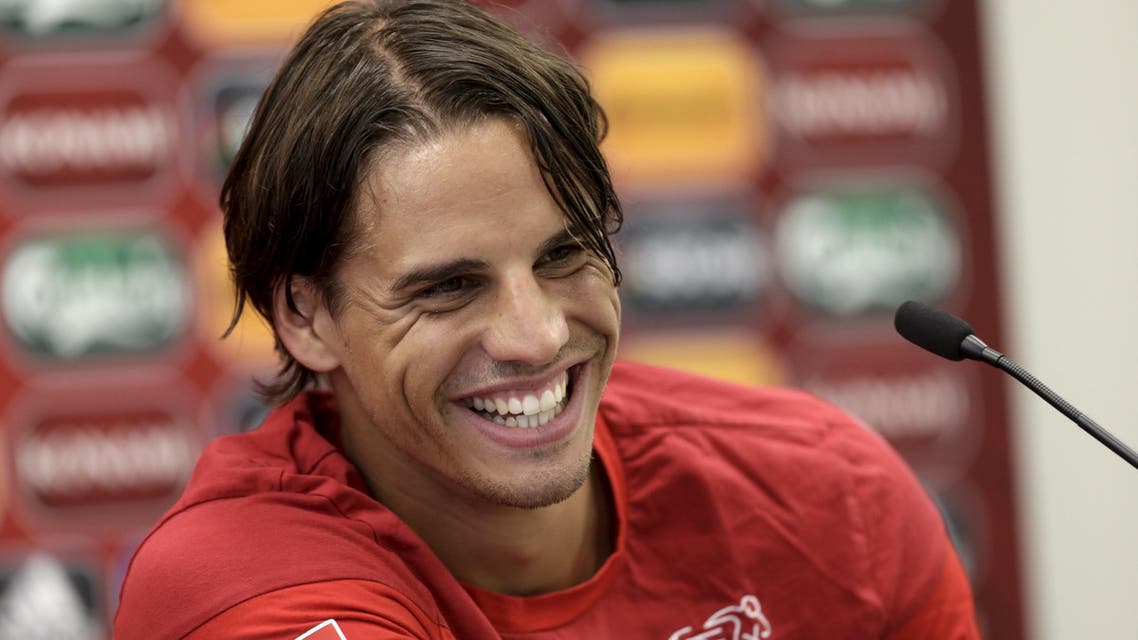 Swiss goalie Yann Sommer continues to shine
More than two decades on, Sommer has become one of the strongest professionals in his position
From the age of four, Yann Sommer was guarding his net at every possible opportunity. One story goes that when his team was surveyed about who would fancy the job, a wide-eyed Sommer ran straight between the posts.
More than two decades on, Sommer has become one of the strongest professionals in his position. This week, the 26-year-old was regarded as the best-valued keeper on the continent ahead of esteemed names such as Manuel Neuer and Gianluigi Buffon.
Sommer's performances were quantified this week by SportingIntelligence, using a metric known as SHR (Safe Hands Rating). The Borussia Mönchengladbach keeper scored 86.02 with percentage of shots saved and successes in aerial situations taken into consideration along with current market value.
In the article, author Sam Jackson summarizes: "The 26-year-old's saving of 77.2 percent of the 114 shots thrown at him in 3,060 minutes of Bundesliga action put him a massive 1.1 percent ahead of Europe's next best goalkeeper as far as saves are concerned."
While Bayern's impressive figure of Neuer may trump Sommer in the aerial category, the percentage of shots saved by Sommer is substantially higher. In addition, at just $9 million, he comes in as better value for money.
Hard-working, focused
Sommer's story begins at FC Herrilberg where his enthusiasm for being a goalkeeper was noted. "Sommer was always the first in training," recalled one of his former youth coaches in 2010. "He had the ball under his arm and always came with his father often much earlier on to the pitch."
In 2003, he joined the youth ranks at Swiss heavyweights FC Basel. His family had to relocate in order to provide the opportunity, but a young Sommer would soon reward that confidence.
As a ball boy, he would specifically stand behind the goal of Pascal Zuberbühler on European nights, a window of insight into what it takes to become a top-class keeper. On one of those Champions League assignments in autumn 2003, a teenager Sommer was stationed behind the goal of Buffon, his personal idol.
In good time, he became a regular in Switzerland's youth international squads and decided to go on loan to FC Vaduz in the second-tier rather than staying in the U21 side at Basel. However, it was his second loan spell away from St. Jakob Park where his talent was recognized by those monitoring his progress.
At 19, Sommer was putting in the extra hours after training to improve his physique whilst he was at Grasshopper Zurich on a season-long-loan. As Zuberbühler recalls, he was written off at times because of his lack of height. But in Zurich, he enlisted the trust of his coach and played 33 matches before immediately signing a new contract on his return to Basel.
Sommer became the club's number one amid lots of interest following his displays at the U21 European Championships. Still only 22, what impressed the club was his level-headedness and composure in high-pressure situations. His competency with both-feet enhanced the play of the team, while he was able to communicate with his defenders in English, French and Spanish.
Over a three-year period, he would collect three Swiss championships, show outstanding quality in European competition and become a regular in the national team fold to prompt the interest of clubs across the border in Germany.
"He's an outstanding goalkeeper. He's more than a talent," said Zuberbühler who feature more than 200 times for Basel. "It's unbelievable what kind of quality this goalkeeper has, in every direction. With both feet, he has great passing. Right, left, he's got it."
Foal of the season
In 2014, he signed a five-year-deal at Borussia Mönchengladbach to replace Marc-Andre ter Stegen who had joined Barcelona. The eight-million-euro transfer fee would be recouped instantly as the keeper became a consistent stalwart in Lucien Favre's impressive side.
He was rewarded for his performances in the first-half of the season by the club, but he would truly step into the limelight after the winter - he lost just 10 goals between Matchday 18 and 34, which is a new league record.
The keeper was comfortable with extra responsibility, playing the ball out from defense and offering his team-mates an extra passing option. It was something Ter Stegen excelled in when at Borussia-Park and finding an able deputy appeared to be of number one importance to Favre's shape and defensive system.
Mönchengladbach ended the season in third, securing a return to the Champions League. The last foray into Europe's premier competition ended abruptly against Dynamo Kiev, yet there is an air of more purpose about this current crop of Gladbach players - it's a team on the front-foot, on the ascendency, eager to take the imitative. In Sommer, Gladbach's hopes of establishing themselves at the top table are certainly in safe hands at the back.