Is Wenger about to see the Gunners scoop the Premiership?
Arsene Wenger has just two years left to serve as Arsenal's manager, could he be about to enjoy success?
Many predict Arsenal will sustain a Premier League title challenge next season, and John Terry might inadvertently be one of them. The Chelsea skipper predicts that his - for now - teammate Petr Cech is worth 15 points a season. But with game-time in short supply for the Czech goalkeeper at Stamford Bridge, Arsenal - who finished 12 points short of Chelsea last season - are set to make a move. Terry's maths could be tested.
Cech has been English football's most consistently excellent number one since joining Chelsea in 2004, yet now finds himself nothing more than back-up to goalkeeping's next best thing, Thibaut Courtois. The 33-year-old stuck it out at Stamford Bridge, as the number two, last season, but has now seemingly made the call to seek first-team football at Arsenal.
Wenger now finds himself at a crucial juncture of his tenure as Arsenal boss. His legacy in North London, regardless of what has come before, will be defined by what happens over the next two seasons
Graham Ruthven
But while the switch from the King's Road to North London provides an insight into the competitive mindset of Cech, it says more about Arsenal and Arsene Wenger. The Gunners boss has changed over the past two years or so - adapting and even abandoning some of his long-held principles. His move for Cech illustrates the biggest change yet.
Wenger has just two years left to run on his contract, and so has an expiry date set on his efforts to build one last great team at the club. Whereas before the Frenchman might have been willing to wait for his young prospects to eventually deliver on their promise, now he has recognized the need to finally accelerate Arsenal's development. They can no longer afford to sit around, counting on players to one day come good.
No sell-on value
Arsenal's move for Cech marks a complete change of transfer market tact for the club. At 33-years-old the Czech holds no sell-on value - with improvement only likely to be incremental over the next few seasons - but he is exactly the kind of player the Gunners need to compliment what they already have.
Of course, Wenger has already hinted at a willingness to change and adapt - with the club record signings of Mesut Ozil and Alexis Sanchez - but the capture of Cech would represent an even bigger concession. Wenger, whether on his own accord or not, is finally addressing the faults that have long hindered his team.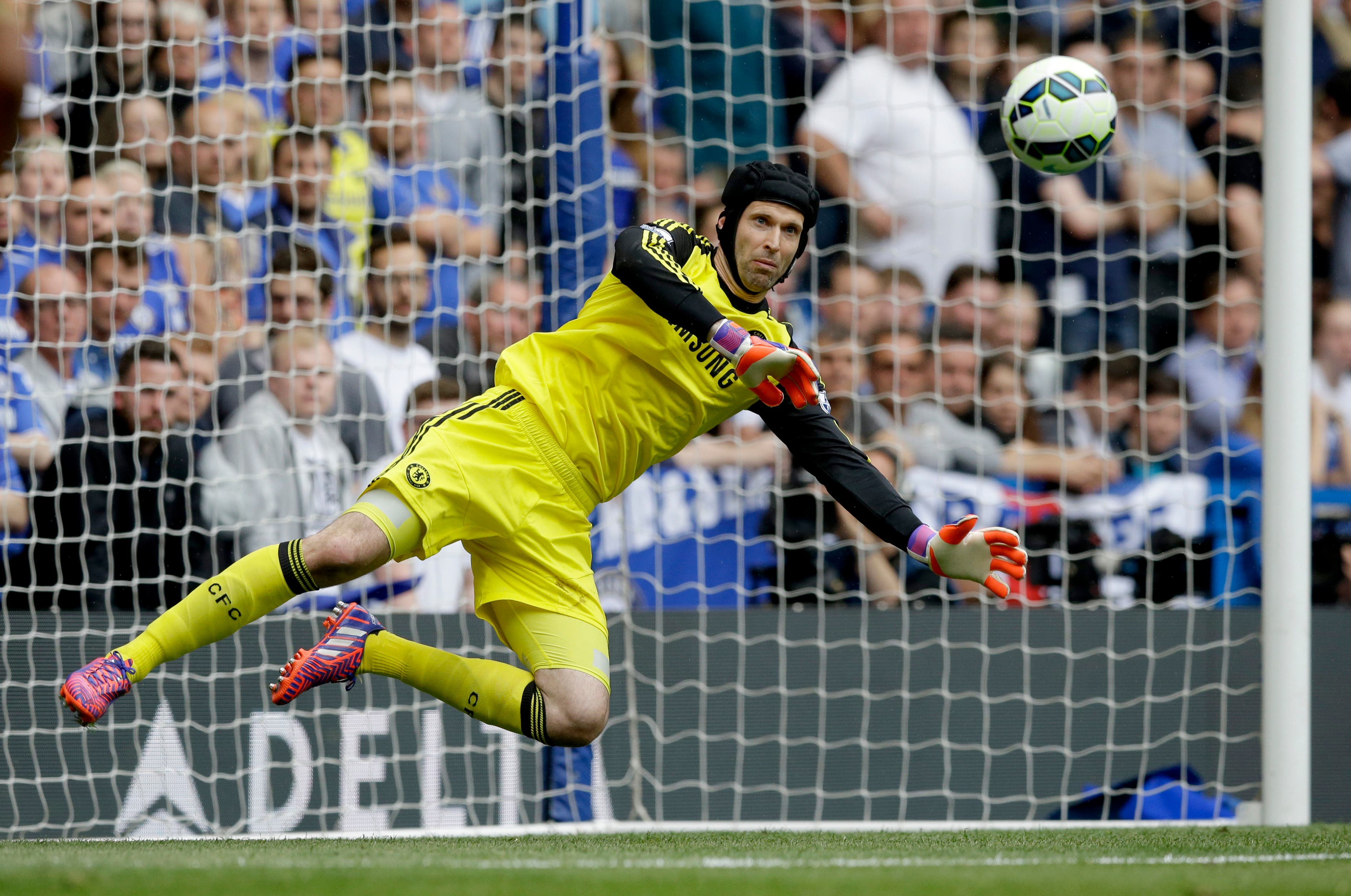 Criticisms over a lack of top-level experience have been levelled at Arsenal ever since the disintegration of the 'Invincibles' side a decade ago. Cech - who has won four Premier League titles, four FA Cups, three League Cups, a Europa League and a Champions League in 11 years at Chelsea - would certainly bring that. The biggest benefit of his arrival might well be felt in the dressing room.
But from a sporting perspective Cech also fills the criteria. The goalkeepers' position has long been a problem area for the Gunners, with the likes of Manuel Almunia, Wojciech Szczęsny, Lukasz Fabianski and Vito Mannone all coming up short as top-tier shot-stoppers. In fact, Cech will be Wenger's 16th keeper in 18 years as Arsenal manager. Countless stars have passed through Highbury and the Emirates Stadium in that time, but very few of those have been goalkeepers.
Crucial juncture
Perhaps for the first time in a generation, Arsenal have the core of a title-winning side. Their attack is well-stocked, with Ozil and Sanchez among the best in Europe, Olivier Giroud finally becoming the ruthless front man he was bought to be and Aaron Ramsey the Premier League's finest box-to-box operator.
They even have strength in the full-back positions, with Kieran Gibbs and Nacho Monreal on the left, and Mathieu Debuchy and Hector Bellerin on the right. Even without Cech, Arsenal have David Ospina - a solid, dependable goalkeeper, although the outgoing Chelsea man would indeed be a significant upgrade. The Gunners are in their best shape for a decade.
However, Wenger now finds himself at a crucial juncture of his tenure as Arsenal boss. His legacy in North London, regardless of what has come before, will be defined by what happens over the next two seasons. Cech's arrival would suggest he is not content simply handing over with things the way they are. His signing from Chelsea could change so much more than just the name on Arsenal's number one shirt.