Barca's Neymar gives virtual hug to 'idol' Messi
The Argentina forward turned 28 on Wednesday, just weeks after claiming his fourth Champions League winner's medal
Barcelona forward Neymar on Wednesday wished Lionel Messi a happy birthday and virtually hugged him.
"Congratulations, my ace," Neymar wrote. "May God continue to bless you and make you even more enchanted with talent."
"A hug for my idol!!" Neymar added on his personal Instagram account.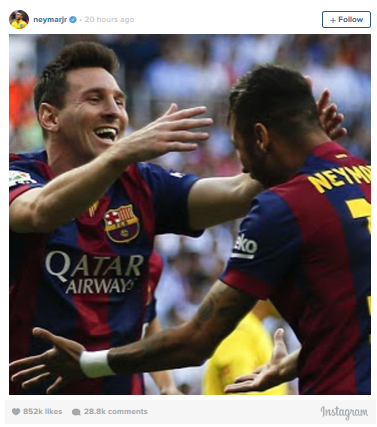 The Argentinian player turned 28 on Wednesday, just weeks after claiming his fourth Champions League title.
Neymar was not the only football player to wish Messi a happy birthday.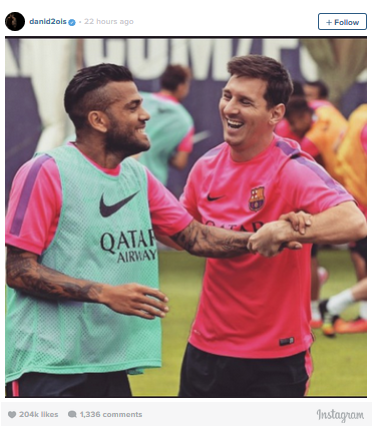 Barcelona's Dani Alves as well as Sergio Aguero also took to Instagram to congratulate Messi.