Keeping a close eye on Lebanese basketball player Wael Arakji
The young prodigy announced that he had postponed his draft till next year, saying he wanted to further enhance his skills before joining the league
At just 20 years old, Wael Arakji carries the distinction of being the first basketball player from Lebanon to be picked for the U.S. National Basketball Association (NBA) draft - an annual event in which the thirty teams from the NBA can bring in eligible players who want to join the league.
However, last week, the young prodigy announced that he had postponed his draft till next year, saying he wanted to further enhance his skills before joining the league.
The news came as a surprise - having played in his home country for all of his career, many chances like this might not come too often. However, Arakji remains certain his decision was for the best.
Humble beginnings
Arakji was born in Beirut and fell in love with basketball at a very young age. As he grew, he impressed on a national level, and was signed to the junior ranks of top basketball team al-Riyadi, reaching the starting team just one year later.
"In the beginning it was a hobby just to have fun, but after that the coaches realized I have a good talent and I should work hard because I might get somewhere someday," Arakji told Al Arabiya News.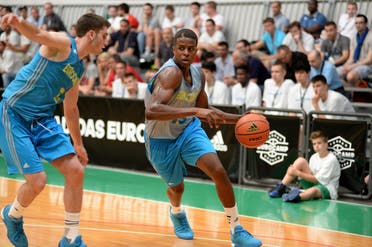 "I liked it on TV and the support of my friends and my family would always push me forward and I wouldn't be where I am without them," he added.
After winning several accolades with clubs and national teams, such as the Asian Club Championship in 2012 with al-Riyadi and reaching the finals of the FIBA Asia Champions Cup in Beirut in 2013, he managed to make a large impression and gained exposure abroad that earned him a spot on the 2015 NBA draft.
"I couldn't believe I would one day reach the NBA draft, but thank God, I worked hard for it and now I'm there," said Arakji.
Tough Decisions
On his Facebook page, Arakji posted that he will pull out of the 2015 NBA draft and automatically be a part of the 2016 draft.
"I had a couple of weaknesses I needed to work on, and I also wanted to gain more experience. Next year I'll be more ready for it," the number 16 player said.
This decision came after long talks with his agent, choosing to further cement his name as a top-flight player by working more on his game.
Arakji was part of the Adidas Eurocamp, the most prestigious international pre-NBA Draft camp featuring top basketball players from around the world, and impressed on his first game.
"One of the more unheralded players to declare for the 2015 NBA Draft, having played his entire career in his home country, Arakji is a player many scouts are keeping a close eye on here," according to an article in Basketball site draftexpress.com.
Looking ahead
Arakji plays side by side with Lebanese basketball great Fadi el-Khatib. Playing alongside such stars and being touted as the next big prospect would, for many, result in immense pressure. However, the 20 year-old seems unfazed.
"I don't compare myself to anyone, I never do. Everything is possible. Maybe there are things in Lebanon that might not seem important but abroad they realize a good thing and that's what happened, they saw something in me and they could work on and make something great," he told Al Arabiya.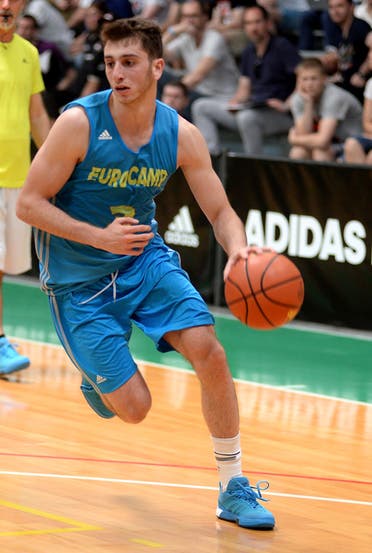 Arakji has become an idol and role model to those who dream big. His example sheds light on the brighter potentials hiding within a country hampered by tension and neighboring war zones.
"Nothing is impossible, with hard work anything could happen," said Arakji.