For Pakistan's Hazara children, martial arts are the way forward
Following the series of deadly attacks targeting the Hazara community, one martial arts instructor decided to help
Following the series of deadly attacks targeting the Hazara community in Pakistan's western Baluchistan province - which killed hundreds of members of the Shiite minority - Mubarak Ali Shan, a martial arts instructor in the provincial capital Quetta, decided to lend his skills to help local youths.
"A wave of atrocities was let loose against us," said Shan. "Amidst these conditions this training was launched to provide some solace as well as courage to build the morale of the [Hazara community]."
Shan added that in the aftermath of the attacks, many local children were very visibly affected – and that he then felt the need to help build their morale and courage.
Shan, 48 a professional martial artist, originally established his club in 1986. Shan became the youngest doctorate in martial arts and is the youngest "Grand Master" at Asia level. He remains eight times National Champion and participated at Asia and International level and mark Pakistan's presence on the victory stand.
Due to the insecure situation, Shan had to close his club temporarily, but decided to reopen it to support the young men and women of the bereaved Hazara community.
Building courage
"This was very necessary. Martial arts are not only sports, but entertainment as well, which takes away their attention from taking vengeance," he said. The age of the participants ranges from 5 to 18.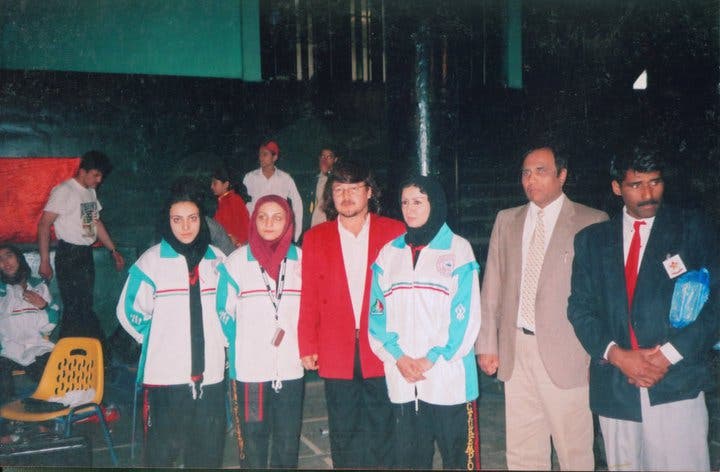 "Martial arts are in-fact re-building their [mental] structures and giving them courage," added Shan.
Unfortunately, almost every home of the Hazara community has had to bear the brunt of terrorism and extremism. Shan's main job is to provide "peace of mind" to these young martial artists, he said, adding that many are in a state of trauma. But after interacting with others in the group, their loneliness and isolation begins to come to an end.
"Martial arts aren't just fun, they can strengthen a person physically and psychologically," he said.
Although training is free, "those who can afford can pay," Shan said, adding that his efforts were necessary to protect local children from the menace of child labor, drugs and social evils.
Muhammad Husnain, a 14-year-old student, lost a friend in a blast four years ago. "No doubt it is very difficult to do anything in front of the terrorists' guns, but if they approach nearer then it is possible to bring them down [using] martial arts," said Husnain.
"I started Martial arts at the age of four, and now I have learned the techniques of gymnastic, Dau-Shou (using a traditional sword) and Kung Fu."
"These young girls and boys are victims of an inferiority complex. It is difficult to fight with a suicide bomber but at least together we can formulate a strategy of 'self-defense,'" added Husnain.
"We are not training to win laurels but to recollect our courage and peace of mind," added Husnain.
Sixteen-year-old Shabana Hazara is one of the girls being trained in Shan's club. She lost her elder brother in 2006 in a bomb blast.
"I wasn't interested in martial arts but the circumstances left me with no other options," said Shabana, adding that she believed most would not be able to imagine their miserable conditions. "Martial arts are very important for us and are helpful in fighting persecution."
Relief
"We have no social or cultural lives, we have no fun activities in our life. So this provides us with relief as well as strength for us. Because for training we get together and that provide us sort of a social meeting point," added Shabana.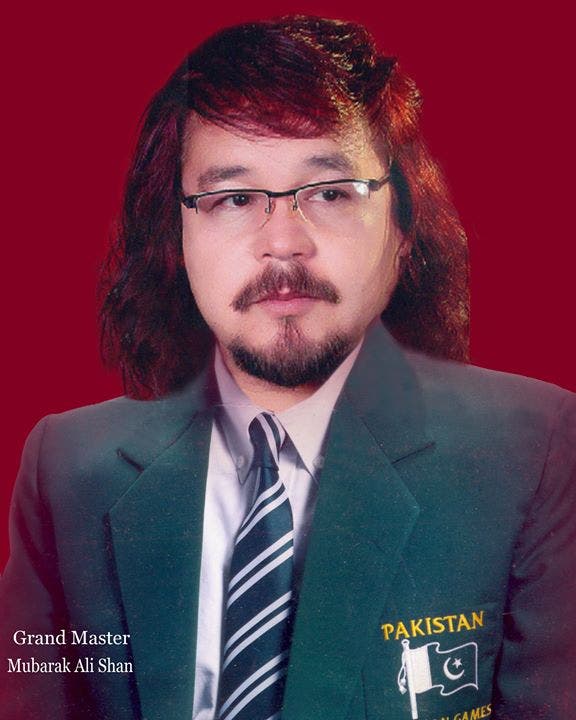 Hazara people came to Baluchistan before the region was separated from Afghanistan. Currently they number around 600,000.
"In the past, people used to play football, boxing, hockey, table tennis, swimming, bodybuilding, but now the trend has been changed due to circumstances," said Fatima Atif, a Hazara human rights activist.
In 2011, Syed Ibrar Hussain, a famous boxer, was gunned down in Quetta.
Martial dream
"Hussain represented Pakistan in the 1984, 1988 and 1992 Olympic Games. In addition, he had won several accolades for the country, including the 1985 South Asian Games gold medal in Dhaka, as well as the 1990 Asian Games gold in Beijing," said Atif. Although some learn martial arts only for self-defense, many others want to represent their community both nationwide and internationally, said Atif.
Kulsoom Hazara start practicing Judo Karate at the age of six. She said that her brother in-law wanted to see her become a Karate champion after he witnessed a few incidents of women being sexually harassed. "I love martial arts and to fulfil the dream of my brother-in-law joined the national team," said Kulsoom.
Aside from her love of Karate, she continued her educational and completed a master's degree at Karachi University.
She won two gold and two bronze medals in the South Asian games.
"I have been unbeaten at the national Karate championship for the last 13 years. It's very tragic to see the situation of our community but we aren't giving up and are representing ourselves at every level," she said. "I want to play for our community and to spread better feelings."