Weightlifter scoops silver after collapsing under weight
These shocking images capture the moment a female Venezuelan weightlifter collapsed onto the floor
These shocking images capture the moment a female Venezuelan weightlifter collapsed onto the floor as she tried the clean and jerk at the Pan Am Games on Sunday – yet remarkably still managed to scoop the silver medal.
Genesis Rodriguez Gomez, 20, was competing in the women's 53kg Group A at the competition in Oshawa, Ontario in the United States.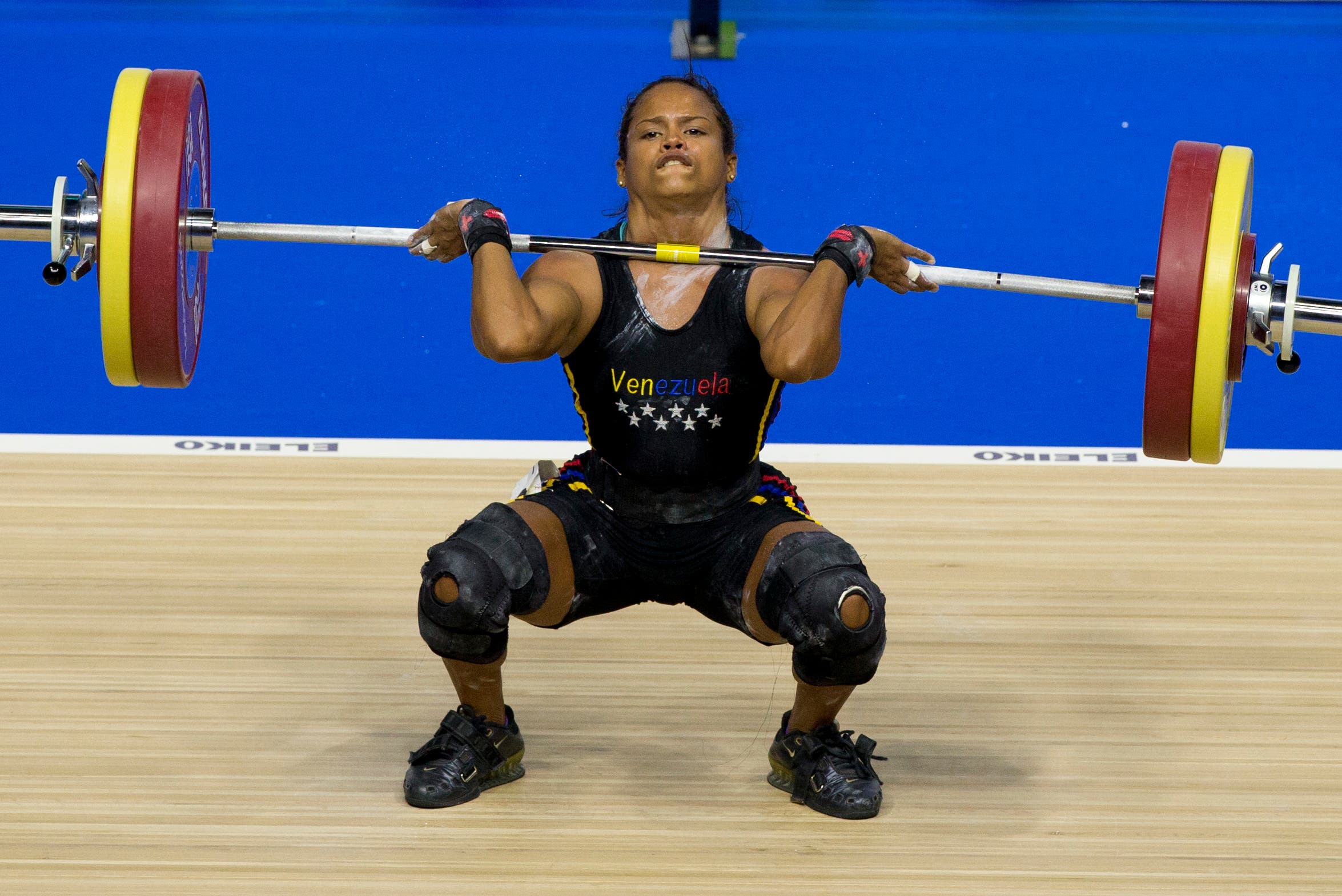 She had already completed three attempts on the snatch, weighing 88kg, 90kg and 92kg – but she missed her first attempt at 106kg
The audience watched on as she lifted the bar to her shoulders and then above her head. But in what could have been a deadly incident she fell to the platform floor – but the bar and weights fell behind her.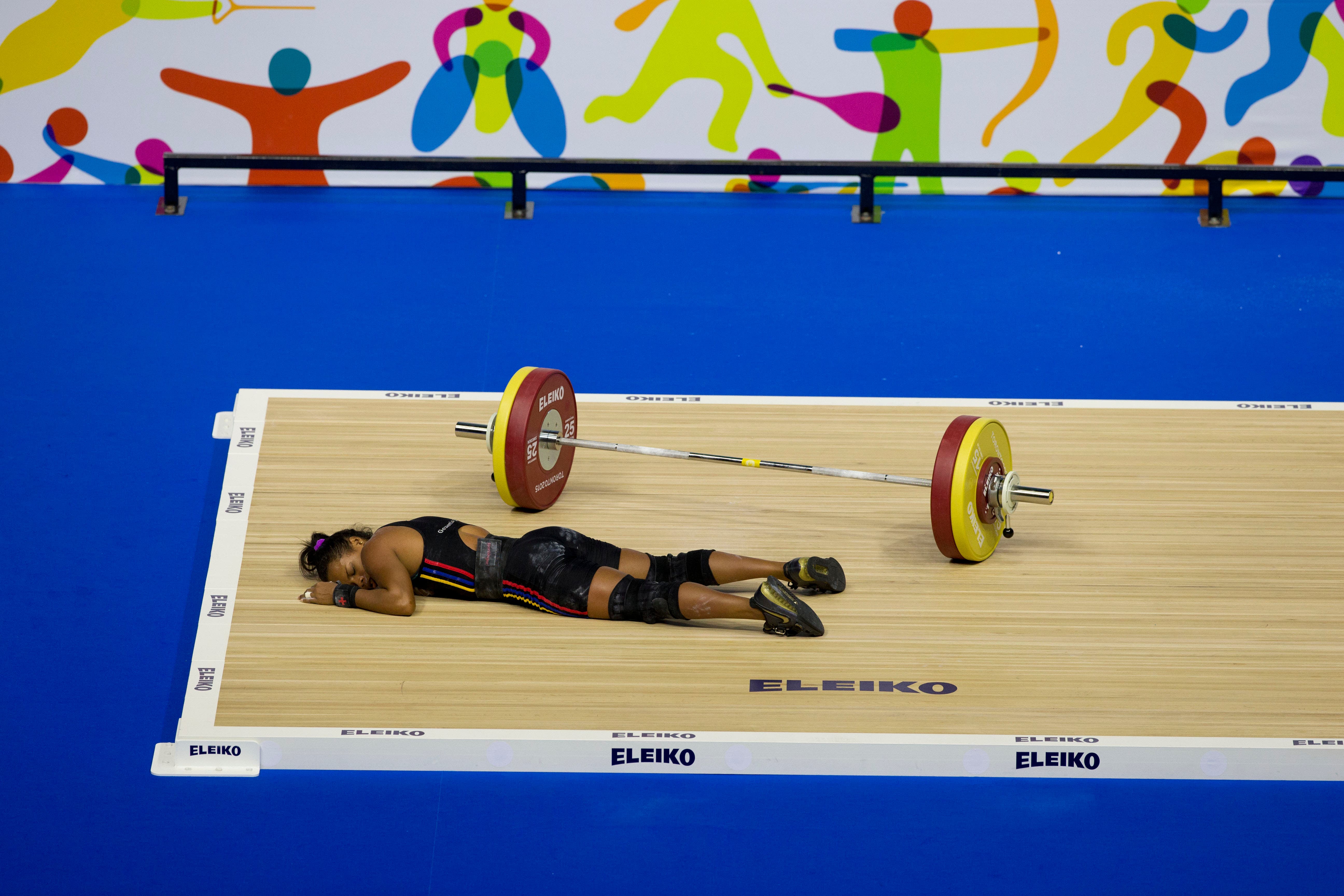 Amazingly, she refused to be beaten and managed to lift the weight on her second attempt, and she managed it also on her third lift.
Rodriguez came second, to win silver, behind 32-year-old Rusmeris Villar Barboza - meanwhile 20-year-old Yafreysi Silvrestre Velgar picked up bronze.