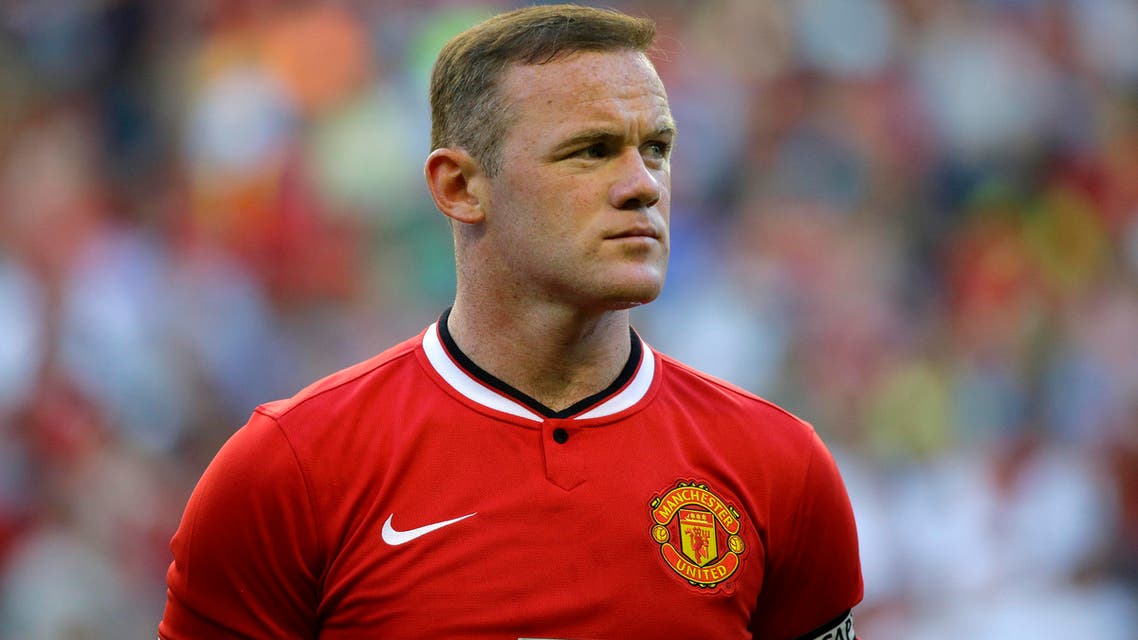 Why Rooney is facing the most important season of his career
United are relying on Rooney - the club captain and on-the-field figurehead - to fill a void
Depending on who you ask, Wayne Rooney is either Manchester United most important player or their most dispensable one. What is certain however is that heading into the 2015/16 football season, the 29-year-old is the club's most important striker - essentially because he is their only striker.
Of course, Javier Hernandez is still at Old Trafford, having returned from a year-long loan spell at Real Madrid, with teenager James Wilson also a center-forward - but neither are of the standing to carry the goal scoring burden of a club like Man Utd. In terms of top-tier attacking talent, Rooney is all coach Louis Van Gaal has.
And that should be a pressing concern for the Dutchman. "At this moment, we don't have a striker who scores 20 goals - it is true," Van Gaal admitted back in February. "Robin Van Persie cannot deny it, Falcao cannot deny it and Rooney is not playing there much anymore." With Robin Van Persie and Radamel Falcao now gone, United's likelihood - by their coach's own reckoning - of finding a striker who can deliver at least 20-goals a season from within their own ranks has diminished further.
United are therefore relying on Rooney - the club captain and on-the-field figurehead - to fill that void, although that faith looks to be somewhat misplaced. The 29-year-old has only met the 20 goal mark in one of his last five Premier League seasons, never quite fulfilling his once immense promise as one of the brightest and best forwards in the European game.
Indeed, time is indeed running out for Rooney to dominate Old Trafford in the way someone like Cristiano Ronaldo did during his time in England. In just two months, Rooney will turn 30 - an astonishing thought for those who can still vividly recall the manner with which the striker first burst on to the scene as a irrepressible teenager at Everton. Time waits for no man, not even Rooney.
Rooney's age is just another factor that makes this upcoming season the most important of his career. Van Gaal will not hesitate in pulling the trigger on a player on a declining talent - as demonstrated by the unceremonious dumping of both Falcao, Van Persie and soon Angel Di Maria this summer. In that sense, the Dutchman is similar to his predecessor Sir Alex Ferguson - and Ferguson at around the time of his retirement was close to casting off Rooney. It's entirely possible that with one more substandard season Rooney could still suffer such a fate.
Although Rooney is safe from that kind of outcome as things stand. Van Gaal's decision to hand Rooney the captain's armband over Robin Van Persie - his skipper and personal confidant- was something of a surprise, it underlined the England international's standing at Old Trafford in the post-Ferguson era - as well as the faith the new man in the dugout has in the striker.
But while Van Gaal's confidence in Rooney as a player and dressing room character is in no doubt, his trust in his captain's capacity as a center-forward hasn't always been so strong. In fact, he was used as a central midfielder on a number of occasions last season, despite nothing to suggest that playing him there would yield much success. That was hardly a ringing endorsement in Rooney as a striker from Van Gaal.
Even still, Rooney ended last season as United's top goalscorer - although that was hardly an accolade to hold to any great acclaim given that just 12 goals was the benchmark. The 29-year-old must improve markedly this term if he is to become the player Van Gaal not just desires, but needs.
Yet, under pressure, Rooney has previously thrived. With Ronaldo's departure in 2009, he became the headline act at Old Trafford - thus enjoying his best season as a Man Utd player, scoring 26 goals from just 32 Premier League starts. The England forward could do with replicating that sort of campaign.
The arrival of Memphis Depay could also benefit Rooney, with the Dutchman's creativity and invention behind the central striker likely to present his teammate with more opportunities in the way of goalscoring opportunities. Van Gaal may well have a plan in that regard.
United could yet bring in another center-forward before the close of the summer transfer window, with Edison Cavani, Thomas Muller and Karim Benzema the subjects of such speculation. But should Van Gaal stick with what he has, Man Utd's fortunes could be swayed by the personal success or failure of Rooney. They are counting on him more than ever before.