Test your knowledge: Swimming world championship 2015 quiz
The tournament will include the most prominent swimmers from all over the world
One of the biggest sports events will be part of the headlines as it begins on Sunday; the world swimming championship. The tournament will include the most prominent swimmers from all over the world. To test your knowledge have a go at this quiz.
Questions
1- The world swimming championship is taking place in:
2- The number of countries participating in the championship are:

3- Who, from these legends, will make a return in Kazan?
Rebecca Adlington
Grant Hackett
Alexander Popov
4- Who is certain he will not get the gold medal in free style 100m?
Vladimir Morozov
James Magnussen
Jérémy Stravius
5- Which race would appear for the first time in the history in this championship and in an big basin?
4 x 100m 4 mixed
110 m
The marathon
6- What is a common trait shared between the Chinese Sun Yang, the Russian Yuliya Efimova, South Korean Park Tae-hwan and the Brazilian Joao Gomes Jr?
Holding a new personal world record recently
Testing positive after doping tests recently
Recently retired
7- How many gold medals does Michael Phelps seek to win in Kazan ?
8- The next swimming world championships would take place in ?
Kazan again
Guadalajara
Budapest
Dubai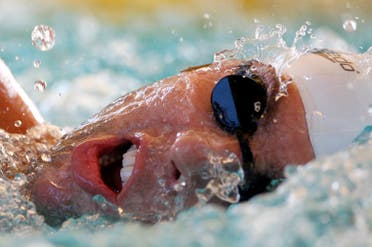 Answers
1- The event is taking place this week in Kazan, as part of the world aquatic sports championship which already started on July 24 and will run until August 9.
2- 190 countries are participating in the championships. This makes it one of the biggest sports events in the history.
3- Grant Hackett, 7 years after he announced his retirement. Hackett, the Olympic champion (2000,2004) decided his come-back among the 4x200's Australian team.
4- Magnussen, then Australian, former world champion (2011, 2013) will not be the first man to acquire the queen-race three time in a row, because of an injury. He preferred to postpone his international re-appearance until the Olympics in Rio next year. The Russian Morosov will be the best candidate to win Gold as he has won the title of fastest man in the world this year.
5- For the first time in the history, medals would be distributed in the mixed relay such as: the 4 x 100m freestyle, the 4 x 200m freestyle, and of course 4 x 100m 4.
6- All were tested positive during doping tests in 2014.
7- The American icon will not take part in the competitions. He is focusing now on the Olympics.
8- After being scheduled in Guadalajara, it was decided to move it to Budapest in 2017.