A day at the races: How Dubai is democratizing horse racing
Sheikh Hamdan bin Rashid al-Maktoum, deputy ruler of Dubai and the minister of finance, who is doing so much to democratize the sport
They call horse-racing "the sport of kings," and during my time in Britain I have certainly always associated it with royalty. I ran into Queen Elizabeth II during my first visit to Ascot a few summers ago, and am used to seeing some of the richest people in the world during my trips to race tracks. The sport generates more than £4 billion a year for the UK economy, much of it through betting, and many of the most famous meetings are as much a part of the high-society "season" as Wimbledon or the Henley Regatta.
Top hats off, then, to Sheikh Hamdan bin Rashid al-Maktoum, deputy ruler of Dubai and the minister of finance, who is doing so much to democratize the sport. He is the mastermind behind the annual Dubai International Raceday at Newbury, the historic racecourse close to the Berkshire town that has been hosting meetings since 1905.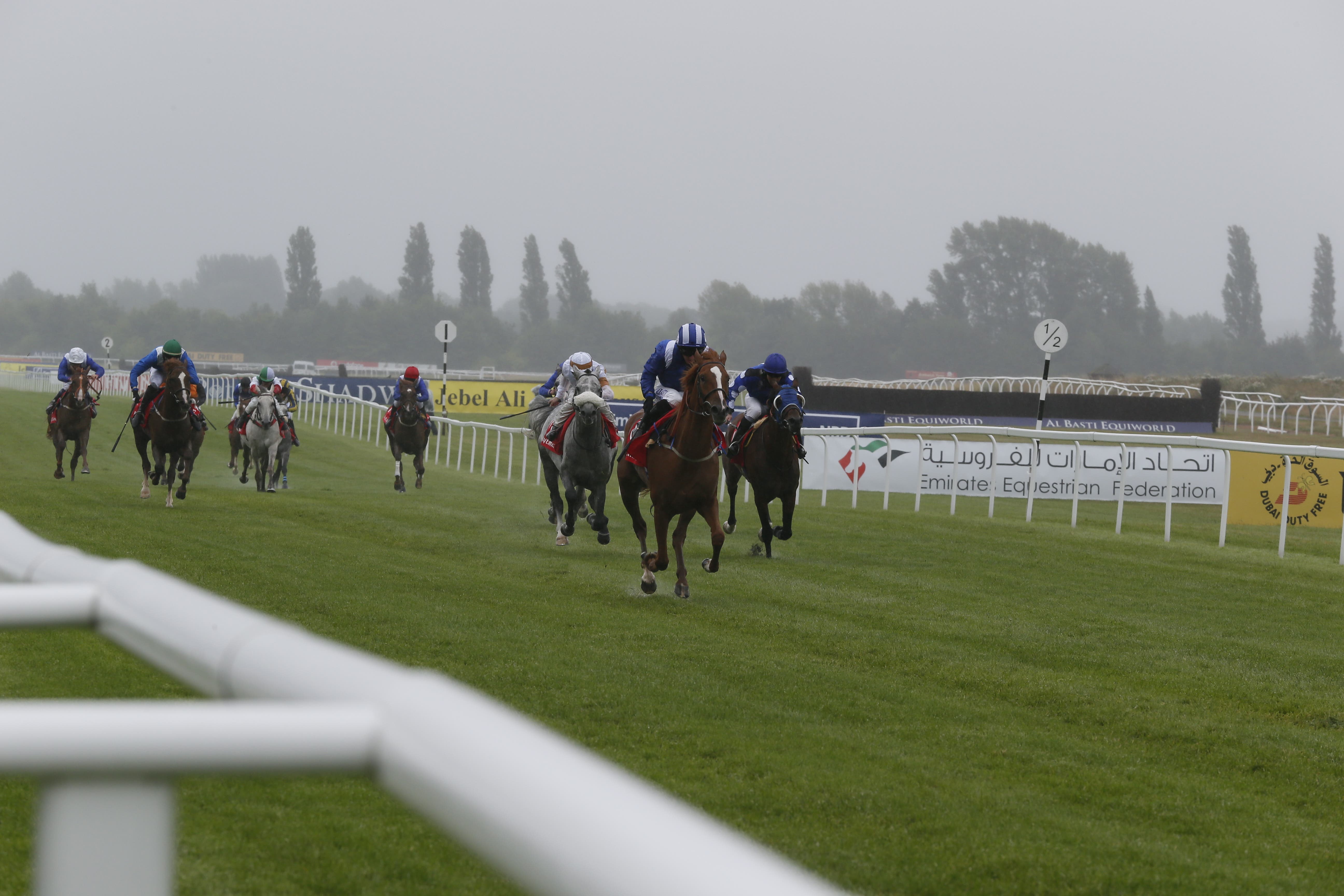 While there are still plenty of wealthy race-goers who turn up at Newbury, it was the sheikh's intention to get thousands of more modest punters through the door. He has achieved this by not only letting people in for free, but by handing out free goody bags and offering draw prizes including family holidays to Dubai and a Citroën C1 car.
Sartorial elegance is always very important at British race meetings, so there were prizes for the most impressive children's hat and best-dressed lady. Sixteen local schools competed in the Arabian Rainbow painting competition, which challenged youngsters to come up with an original Newbury Races design using acrylic paints on model horses. It has already earned up to £50,000 for West Berkshire schools.
"It's not what you'd normally associate with horse-racing at all," said David Hughes, a father-of-four whom I met at Newbury at the end of July. "You think of it as a rich person's sport, but this weekend it's the complete opposite.
"I've been able to get my entire family into the meeting for free. The children have been given free gifts, and have a chance of winning more prizes while participating in different activities, from face-painting to 'selfie' competitions. It's a fantastic day out. Watching the horses in action has been particularly enjoyable. They're amazing."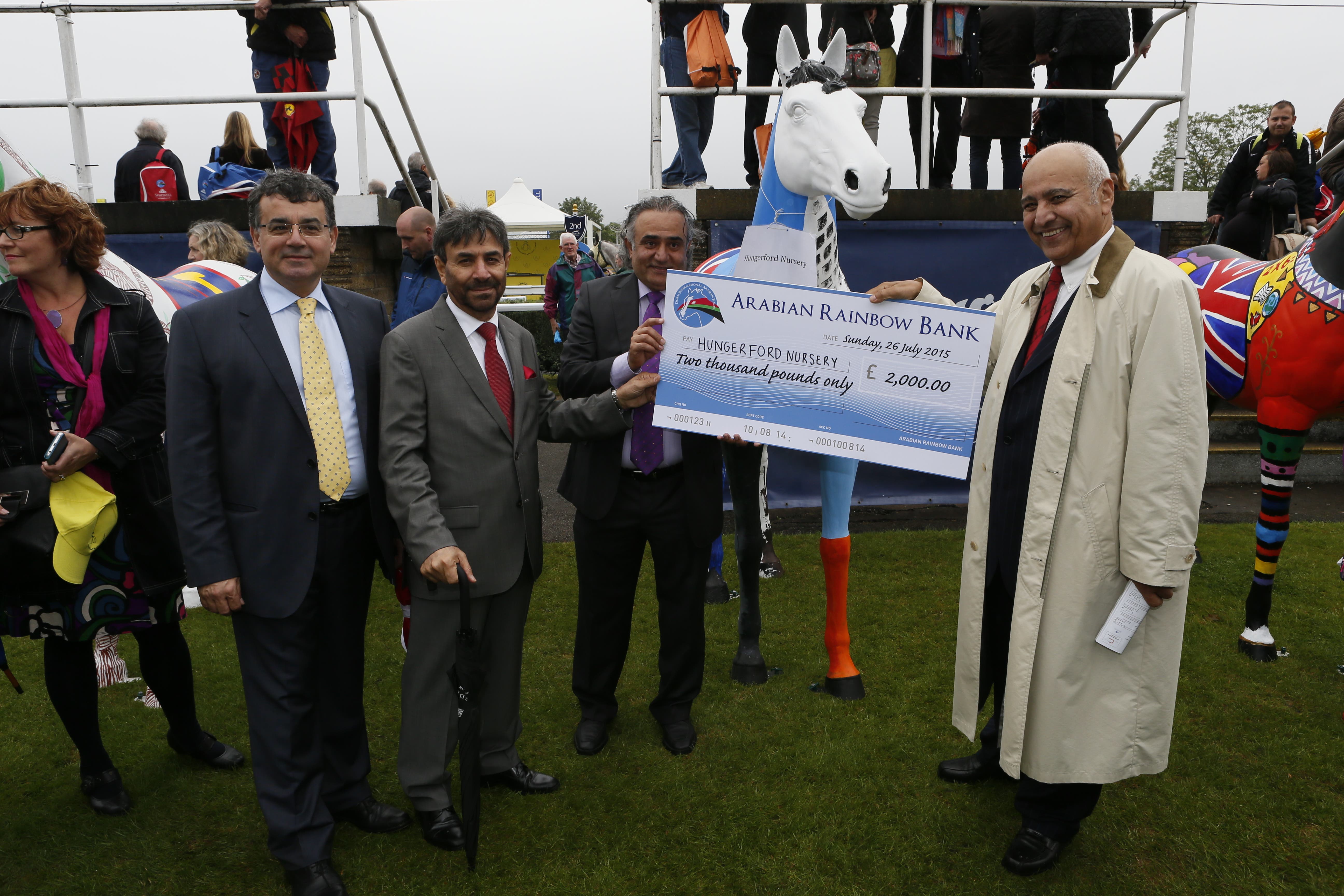 Arab values
Despite showers and a brisk wind, an 8000-plus crowd watched eight races with horses from 12 countries.
Organizers said simple Arab values – especially support for the family – were at the heart of the sheikh's generosity. British children could be seen having body art applied to their palms and arms by henna artists, a practise that is typical throughout the Arab world. Among them were three sisters – Jess, Tilly and Emily Wilshire – who said they would do it again. "Today has been a magical day," Emily enthused.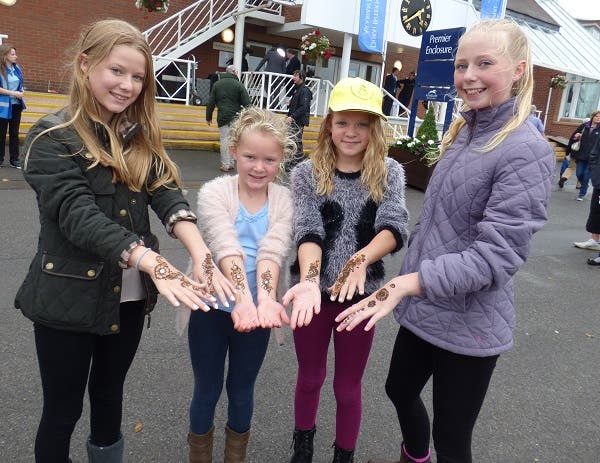 Mirza al-Sayegh, director of the sheik's office, said: "We love to see grandparents, parents and children all coming together in a classically Arab manner. For many of the children, it's often the first time they've attended a horse race. It would be wonderful if we could inspire them to become jockeys or trainers."
The Newbury races are, in particular, a flagship event for some of Europe's best purebred Arabian horses. "The race is a formidable showcase for Arabian horses, which are an iconic symbol of romance, pride and beauty. They're another powerful aspect of Arab heritage and culture that the crowds here can get to know," Sayegh said.
Success
Newbury has had close links with Arab racing since the mid-1980s, when the first Dubai International Arabian Race meetings were held there. Jockeys, trainers and all others involved view such meetings as parties, as they share the event with all the spectators.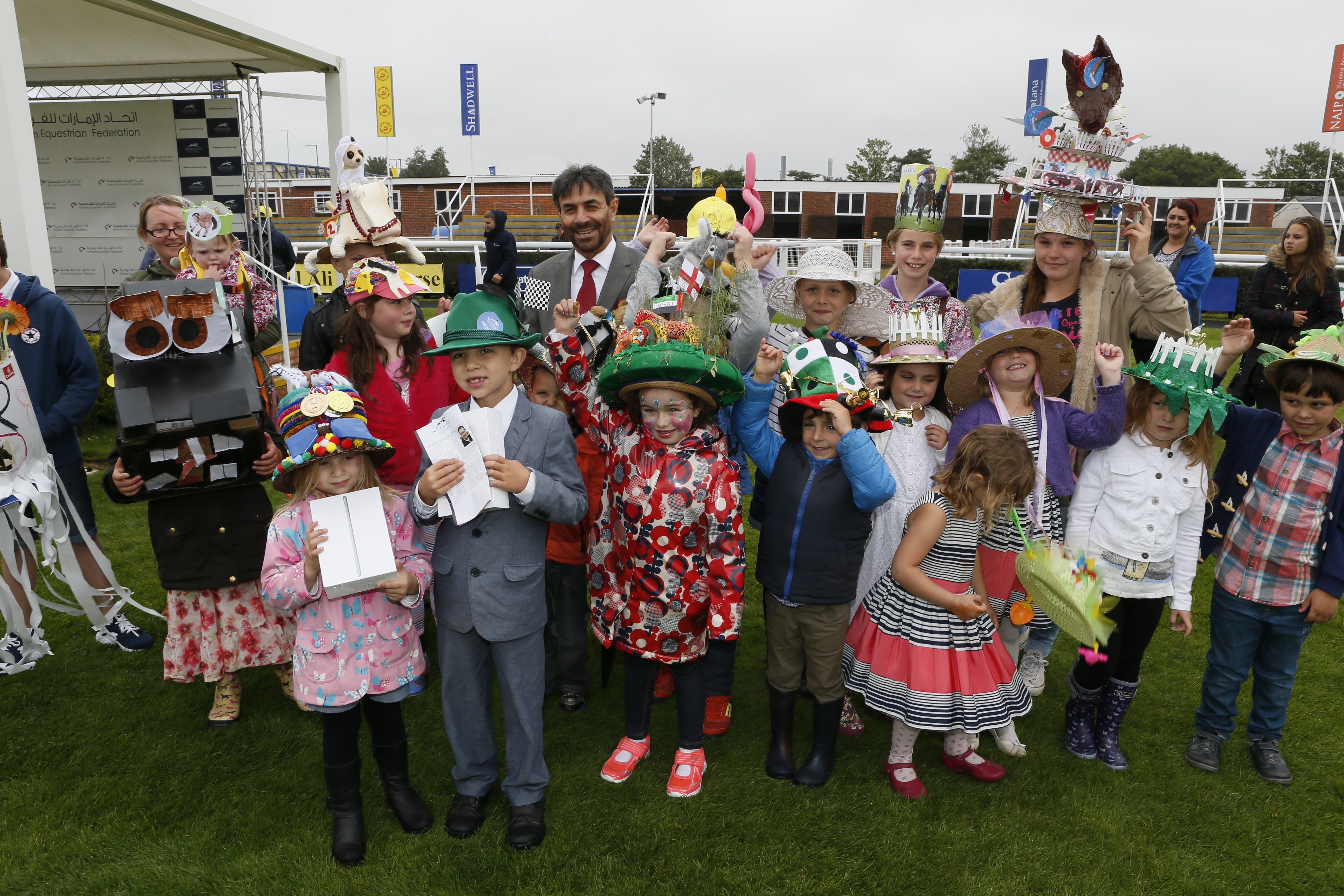 It has all proved such a success that the concept has spread abroad. "The Dubai International Arabian Races now extend to many countries beyond the UK, but the Newbury race day remains very special to Sheikh Hamdan," Sayegh said.
Julian Thick, head of Newbury Racecourse, said: "The event has moved around our calendar in recent years, but now that it has returned to its traditional successful slot on the fourth Sunday in July, we're looking forward to building on the excitement that the fixture generates in the local area as a family event that shouldn't be missed."
Unlike Ascot, it might not provide a chance to see the queen, but with the best aspects of Arab culture on display, there is no doubt that Newbury is rapidly turning into a must-visit for ordinary race-goers everywhere.