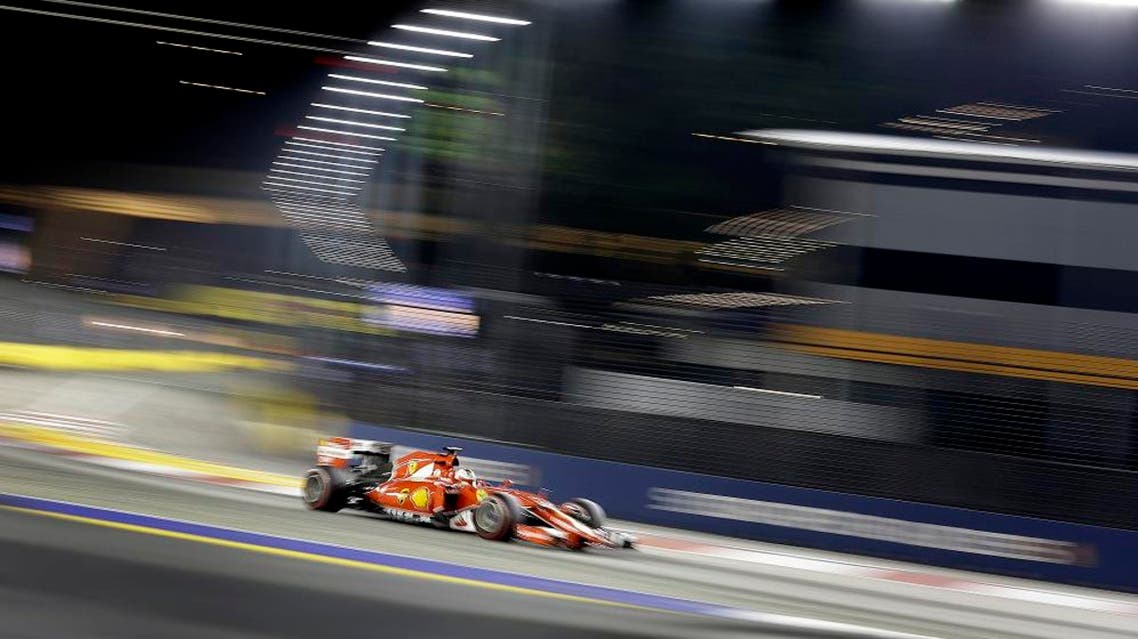 Motor racing-Track intruder sets pulses racing at Singapore GP
Ferrari driver Sebastian Vettel got the fright of his life when he spotted the man strolling along the inside of the protective barriers
A lone intruder set pulses racing at the Singapore Grand Prix on Sunday when he walked on to the circuit midway through the Formula One race.
Ferrari driver Sebastian Vettel got the fright of his life when he spotted the man strolling along the inside of the protective barriers.
The German screamed down the team radio that there was a man on the track as race stewards instantly unfurled their yellow flags, ordering the drivers to slow down.

The safety car was deployed while the man slipped back through a hole in the fence, seemingly unharmed but not before he had sent a scare through the drivers and viewers watching the race on television.

"I had to look again as I wasn't sure if I had a problem with my eyesight and that I actually saw somebody crossing the track," Vettel told reporters.

"The team said on the radio that someone was on the track, I think I saw him take a picture so I hope it was a good one at least... in focus.

"It was pretty crazy though, we approach that corner at around 280-290 clicks (km per hour) so I wouldn't be crossing the track if I was him but it was good to see the safety car come out straight away.

"Maybe next season we need to block the grandstands a bit better and fortunately nothing happened to us and nothing happened to him. It was pretty odd, not what you expect to see when you come around to the next corner."

Australia's Daniel Ricciardo, who finished runner-up to Vettel, was not impressed by the intrusion, saying the introduction of the safety car might have cost him a chance of winning the race.

"Thanks to the guy on the track...appreciate it." Vettel joked. "I was tempted to swerve - clip him."

Similar invasions, while uncommon, have happened in the past, raising concerns about security at Formula One races.
An Irish former priest ran onto the track during the 2003 British Grand Prix while a disgruntled Mercedes Benz employee invaded the Hockenheim track during the 2001 German Grand Prix.

Earlier this year, a spectator ran across the track in front of cars travelling at 260km/h during practice for the Chinese Grand Prix.