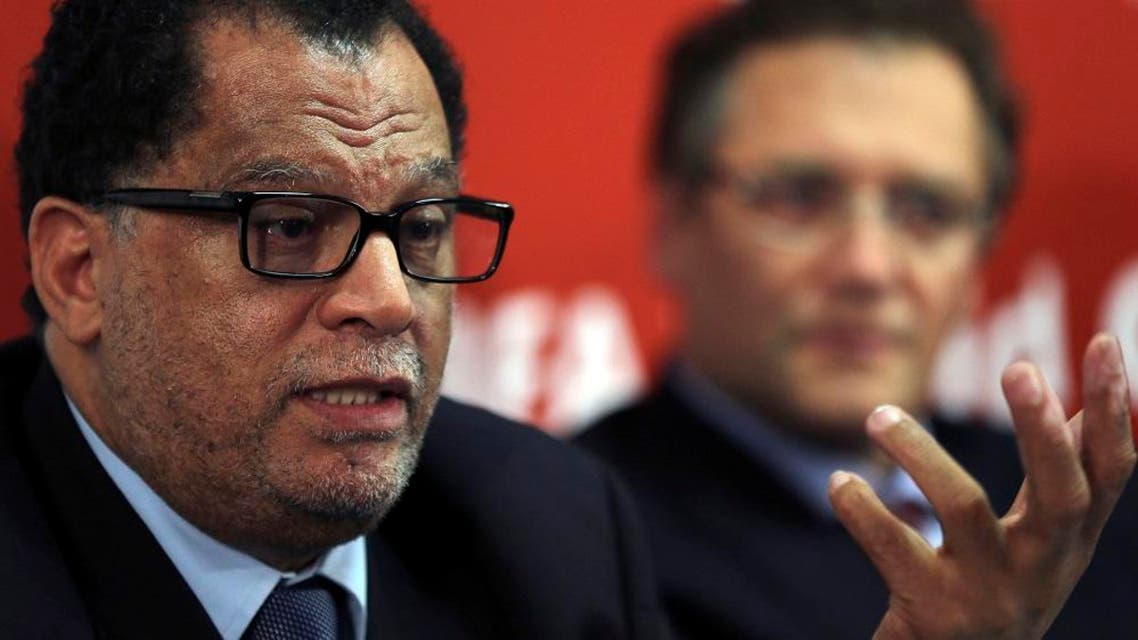 S. African opposition wants 2010 World Cup corruption charges investigated
South Africa's opposition Democratic Alliance wants police to investigate the president of the local soccer governing body over allegations
South Africa's opposition Democratic Alliance wants police to investigate the president of the local soccer governing body over allegations the organization paid a $10 million bribe to win hosting rights for the 2010 World Cup.

The party said on Monday it was making a complaint against South African Football Association President Danny Jordaan and former boss Molefi Oliphant "because there seems to be no will by our government to deal decisively with these allegations."

It was not immediately clear whether prosecutors would take up the case.

Sports Minister Fikile Mbalula confirmed in June that South Africa had given $10 million meant to help pay for the 2010 World Cup to a soccer official indicted in the United States, but denied the payment was a bribe.

The sport's global governing body, FIFA, also confirmed it paid $10 million to the Caribbean Football Union out of funds originally earmarked for South Africa to help it host the tournament.

"The 2010 World Cup will remain one of South Africa's shining achievements, but it is vitally important to hold those allegedly guilty of corruption to account," the DA said.

Jordaan's spokesman, Mlungisi Ncame, dismissed the charges against the SAFA head as political posturing by the DA before local elections next year. Jordaan is also the mayor for Nelson Mandela Bay in Eastern Cape province, representing the ruling African National Congress party.