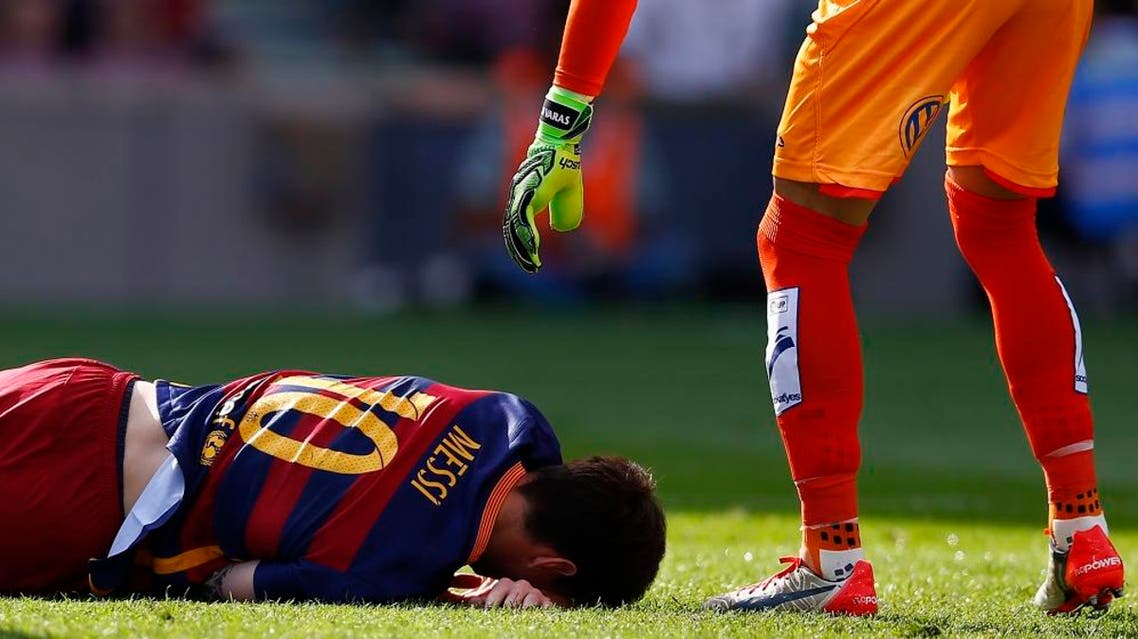 Barca's Messi out for up to two months with injury
The Argentine picked up the injury in a clash of legs with Daniel Castellano after three minutes
Barcelona forward Lionel Messi is expected to be out for up to two months after suffering a knee injury in their La Liga victory over Las Palmas on Saturday, the club said in a statement.
The Argentine picked up the injury in a clash of legs with Daniel Castellano after three minutes and tried to continue but was substituted six minutes later.
"Tests have confirmed that Leo Messi has torn the internal collateral ligament of his left knee," Barcelona said in a statement.
"The estimated time that he will be absent is around seven or eight weeks."
Barca went on to win 2-1 with a double from Luis Suarez, but midfielder Sergio Busquets said losing Messi was a big blow.
"He is the best player in the world, our best player and the most dangerous so we are going to notice this," he told reporters.
"We are having a lot of bad luck with injuries and particularly now when we cannot sign players."