FIFA's Blatter and execs given 90-day bans, opens door for Arab candidates
The 79-year-old Swiss has been president of FIFA since 1998 and has worked for the organization for 40 years
FIFA president Sepp Blatter and two other top officials on world football's governing body have been provisionally suspended on Thursday for 90 days by the global football body's ethics committee.
UEFA president and Fifa Vice-President Michel Platini, and FIFA secretary general Jerome Valcke were also suspended in the same ruling.
Under FIFA's statutes the most senior vice-president, currently African soccer head Issa Hayatou from Cameroon, will become interim president until an election to choose Blatter's replacement on February 26.
The 79-year-old Swiss has been president of FIFA since 1998 and has worked for the organization for 40 years, starting as a technical director before becoming secretary general under former president Joao Havelange in 1981.
'The real story'
Andrew Jennings, an investigative reporter who has spent years unearthing corruption in FIFA, told Al Arabiya News that the latest news is far from significant.
"Who says it's an independent ethics committee? Who pays them: Blatter. The cops will sort it out."
"Just take a step back and remember, in the bushes, all around FIFA house, are FBI men and Swiss police jostling for position.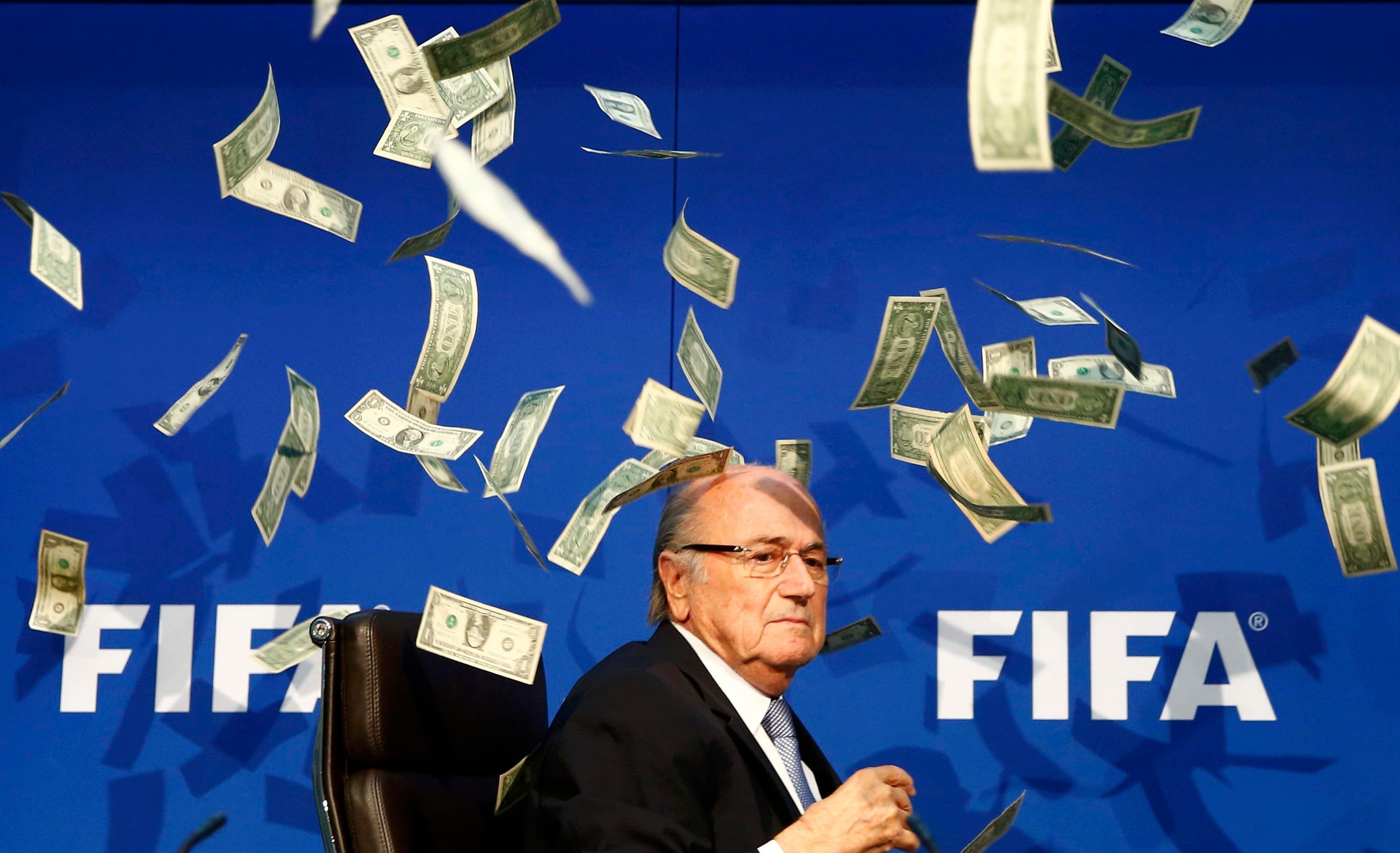 That's what's actually happening, not these clowns banning each other," added Jennings, who last month published a book entitled "The Dirty Game: Uncovering the Scandal at FIFA."
"It's a racketeering investigation, not one-off alleged crimes. That's where the real story is."
FIFA is headquartered in Zurich, Switzerland.
Swiss prosecutors last month opened a criminal investigation into Blatter over a Caribbean World Cup TV rights contract he signed, and a 2011 payment of 2 million francs to Platini, whose status the Swiss attorney general has described as being between a witness and an accused person.
FIFA appeared to begin to unravel on May 27, when Swiss prosecutors issued an indictment against several high-ranking FIFA officials. At the time, Swiss authorities launching a simultaneous but separate criminal investigation into how the organization awarded the 2018 and 2022 World Cups to Russia and Qatar respectively.
Several FIFA officials were also indicted in the U.S., and are expected to be extradited to face charges there as well.
Battle of the Arab Princes
One of Platini's main backers in his bid to head football's governing body, Bahraini Sheikh Salman Bin Ebrahim Al-Khalifa, might now stand himself for elections given the European's provisional suspension.
Sheikh Salman, head of the Asian Football Confederation, had earlier this month given his endorsement to the European soccer chief as the man to lead FIFA out of scandal but that may now be called into question.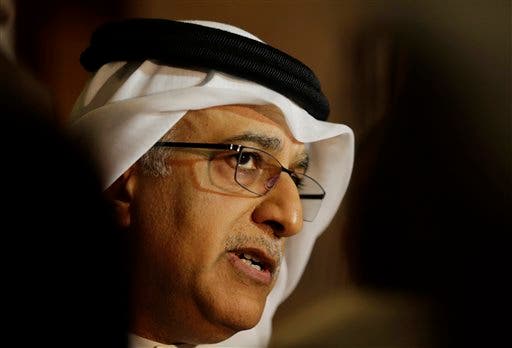 "The Asian bloc of FIFA is currently the powerhouse given that Europe's Platini has been suspended. Africa will vote for an Asian candidate as they've traditionally done. So whether that is Bahrain's Sheikh Salman or Kuwait's Sheikh Ahmad, either one of them stands a great chance at running for elections come February," Ben Jacobs, a Middle East sports commentator, told Al Arabiya News.
Kuwaiti Sheikh Ahmad Al-Fahad Al-Sabah, known widely in sporting political circles as "The Sheikh", is a former head of OPEC and is effectively the "go-to" man as the head of the Association of National Committees (ANOC), the Olympic Council of Asia (OCA) and the Solidarity Commission of the International Olympic Committee..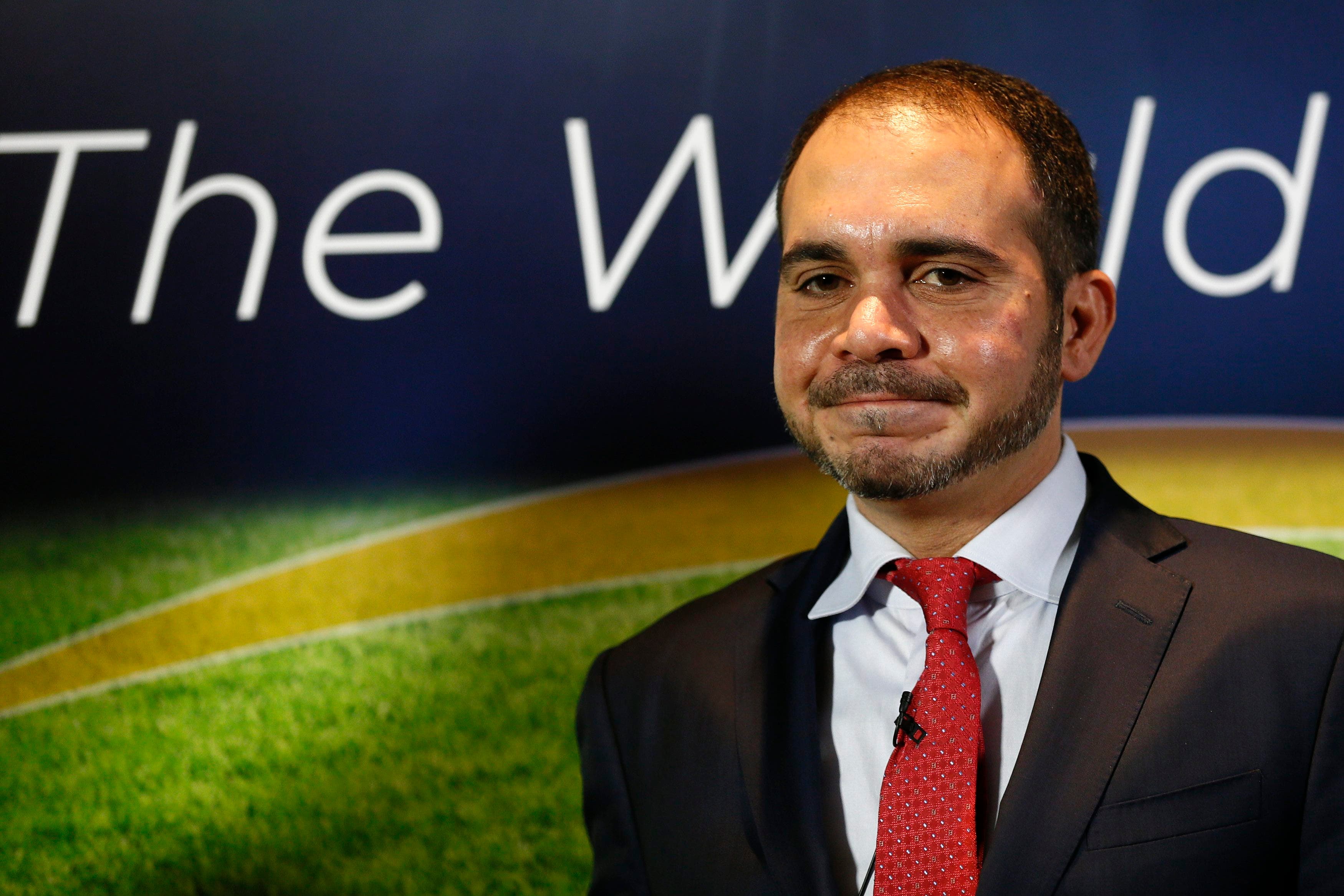 Another Arab who has already put his name forward as a candidate is Jordan's Prince Ali Bin Al Hussein, who lost four months ago in the final stages of FIFA's presidential elections to Sepp Blatter.
"Now that Prince Ali has put his name forward, even though he's not overly popular in Asia football, it's going to be interesting to see whether any heavy weights from the Asia football world will challenge him or allow him to stand alone," Jacobs said.
[With Reuters]