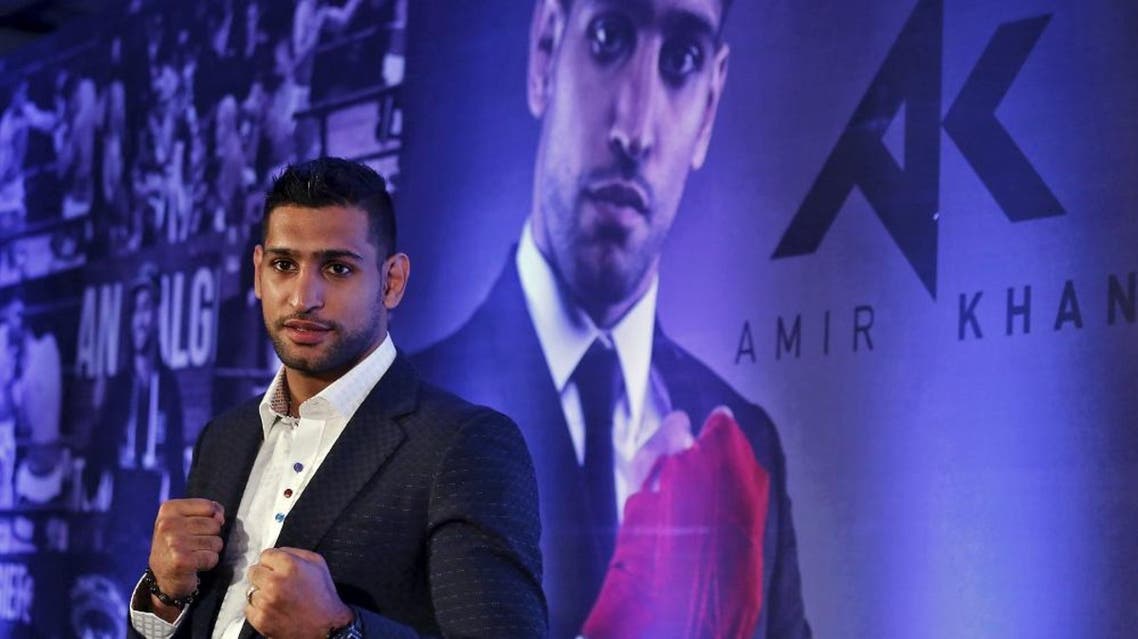 Amir Khan looks forward to 'amazing fight' in Pacquiao farewell
British boxer Amir Khan said on Tuesday his team is negotiating a fight with Manny Pacquiao in what would be the Filipino great's final bout
British boxer Amir Khan said on Tuesday his team is negotiating a fight with Manny Pacquiao in what would be the Filipino great's final bout before taking to full-time politics.

Winner of world titles in eight different weight classes, the 36-year-old Pacquiao is recovering from a surgery to repair a torn rotator cuff following his defeat to Floyd Mayweather Jr in May.

Already a member of the country's lower house of representatives, Pacquiao wanted to fight Mayweather Jr again in April before focussing on his political career but the American has said he has since retired with a 49-0 record.

"It would be an amazing fight, two fighters who know each other really well," Khan told reporters in New Delhi of a potential fight with Pacquiao.

"We have trained together, sparred together and obviously I have left it to my team," said the 28-year-old Briton.

"I'm on a vacation here, my office arranges the fights for me. If the fight happens, it would be an amazing fight, it would be a big fight."

A former world light welterweight champion, Khan possesses, among other things, an Olympic silver medal from 2004 Athens Games and he said the governing body of amateur boxing (AIBA) might allow the professionals to fight in Olympics.

"I was with Mr (Ching-Kuo) Wu, president of the AIBA, and he said they would like to have professionals in the Olympics. So I think that could be something that may happen in the future."

Of late, Khan has also taken interest in mixed martial arts, having acquired an undisclosed stake in Super Fight League (SFL), an India-based MMA promotion.

Looking ahead, he did not rule out taking the MMA plunge at some point.

"You never know. It has crossed my mind. Maybe one day, I'm still too young," he said.

"You never know man. I might have a try in SFL one day. Maybe I would have a go. To have a boxer in a cage in an MMA would be amazing, it would be something different."

The Briton is travelling in India where he plans to launch academies that would help local amateur boxers turn professionals.

"We are setting up five academies in Pakistan and want to do the same in India. I want to make a big difference here," he said.