Tennis legends Stan Smith in Dubai for Sole DXB
Adidas originals celebrates UAE urban culture at Sole DXB with exciting star line-up and performances
Tennis legend Stan Smith visited Middle Eastern fans as he paid a visit to the Adidas Originals store at Dubai Mall on Thursday in a surprise appearance.
Accompanying Smith was renowned hip-hop star Darryl McDaniels. Both celebrity visitors were in town to attend the Sole DXB 2015 event that celebrates a love for art, music and the urban scene with local sneaker enthusiasts.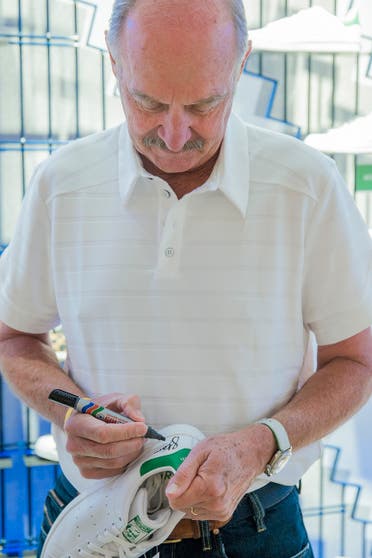 Expressing his enthusiasm on the turn out, Darryl McDaniels said: "I do a lot of events with Adidas. When they explained the concept behind Sole DXB to me, I was really excited because I like to take part in events where I can be with the people and involve a combination of hip-hop, culture, style, music, and art. It was a done deal from the start."
Smith also described the regional visit as a success by saying: "It's great to be in Dubai after 35 years and represent Adidas at this year's Sole DXB. The sneaker culture has grown dramatically all around the world in the last five to ten years and I'm thrilled to not only see its evolvement across the different regions but be able to play a part in it."
Smith is an American tennis player, who was active between the end of the 1960s and the beginning of the 1980s.