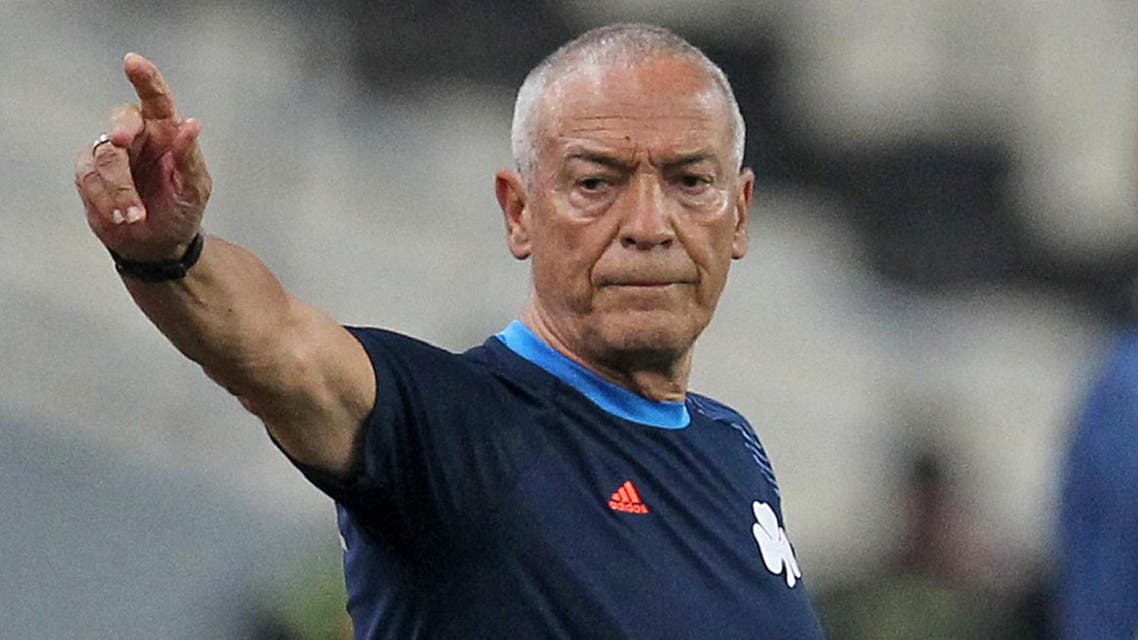 Jesualdo Ferreira, Mourinho's adversary, takes over Qatari al-Sadd
In Ferreira, Al-Sadd have recruited a boss with Champions League experience and a record of developing home-grown talent following his stint in Europe
The Qatar Sports League has another top-level coach in town: Jesualdo Ferreira. The 69-year-old was confirmed as al-Sadd's new head coach replacing Moroccan Hussein Arnotta who took the club to second place last season.
In Ferreira, Al-Sadd have recruited a boss with Champions League experience and a record of developing home-grown talent following his stint in Europe.
Educated at the same Lisbon school, Ferreira had a professional working relationship with young prodigy named Jose Mourinho, now boss at Chelsea. But Mourinho wasn't best pleased at the opportunities coming the way of Ferreira: a studious, diligent coach with a respected attention to detail in his coaching.
Writing in a weekly column with Portuguese newspaper Record, Mourinho began: "One is a coach with a 30-year career, the other with a three-year one. The one with 30 years has never won anything; the one with three years has won a lot."
As it happens, the pair had a less than rosy relationship, but had one thing in common: their success at FC Porto – and Ferreira would trump him.
New ground at Porto:
Ferreira's move to Porto in 2006 was somewhat controversial following a signed contract with Boavista. But the Dragons was a bigger lure and they came calling after a tempestuous split with Dutchman Co Adriaanse despite winning a League and Cup double.
The side Ferreira inherited was blessed with potential and talent: Pepe, Quaresma, Anderson and Bosingwa. Ferreira did have to deal with the losses of Diego, Almedia and McCarthy in the close season of 2006. A day after his appointment, he won the Super Cup on August 19. With 22 wins from 30 games, Porto won the championship on the last day of the season ahead of rivals Sporting.
Given Porto's intelligent model of developing talent then selling for profits, dealing with upheaval is part of the game. Ferreira saw Pepe and Anderson leave for around 60 million euros combined over the summer. The season began with a rough month – the Portistas lost to Sporting in the Super Cup and were then dumped out of the Portuguese League Cup at the third round stage.
But Ferreira turned things around, stabilizing Adriaanse's all-out attacking formation. The Porto boss won his second championship with a 14-point margin over Sporting Lisbon who would go on to win the Portuguese FA Cup. In the Champions League, Ferreira and Porto bowed out for the second successive season in the Last 16.
Ferreira's third season was the best of the bunch: he secured another Portuguese title, another domestic Cup and a run to the Champions League quarterfinals, losing to Manchester United. Such was the impression he made on the board, he was given a two-year extension to his existing contract at the Dragao.
In his fourth season, Ferreira lost Lucho Gonzalez and Lisandro Lopez, the Argentine pair joining French side Lyon. Midfield duo Ibson and Pablo Machado both left as well, leaving Ferreira with another thankless task of continuing his success. Porto finished third behind Benfica and Braga, while losing out to Arsenal in the Champions League. Ferreira left at the end of the season and the reign of Andre Villas-Boas, the former Chelsea and Tottenham coach, was about to begin.
Spat with Zamalek; coaching Xavi
Ferreria's next stints at Malaga, Panathinaikos, Sporting and Braga were unsuccessful – he was sacked by the Spanish side after just nine matches. In February, Ferreira embarked on a new challenge, taking charge of Egyptian giants Zamalek. Ferreria's short stint was relatively positive on the pitch as he guided Zamalek to their first title in over a decade and a Cup final win over arch rivals al-Ahly.
But the relationship came to an abrupt end last month. Ferreira, labelled a 'lying fugitive' by Zamalek, launched a legal battle against the club following his resignation Less than a month later, on Saturday, al-Sadd confirmed Ferreira as their new coach, the club sitting third in the Qatar Stars League.
Led by the former Barcelona midfielder Xavi Hernandez, Al-Sadd's squad boasts a number of young Qatari players, such as, defender Abdelkarim Hassan and midfielder Ali Assabdalla who scored in Qatar's recent defeat to Turkey.
Alongside Xavi, al-Sadd have 33-year-old Algerian Nadir Belhadj who has three goals in 10 games, while 29-year-old Brazilian striker Muriqui won the Asian Champions League with Guangzhou Evergrande in 2013.
A 4-2 defeat at home to Lekhwiya ended their unbeaten run this season, but the championship is certainly not out of reach – al-Sadd are six points behind Al-Rayyan.