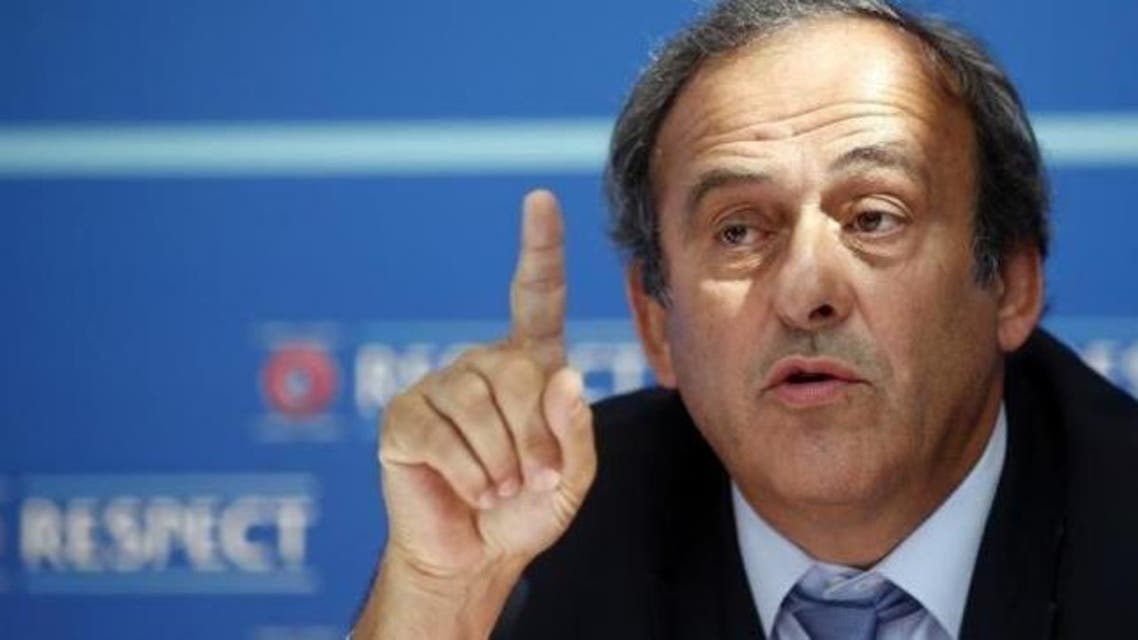 Platini lawyers say document could help prove his innocence
Platini has been suspended for 90 days by FIFA's ethics committee while it investigates his conduct
European soccer chief Michel Platini's legal team believes a 23-page memo published by a French newspaper on Sunday could help clear him of wrongdoing and allow him back into the FIFA presidential race.
Platini, until recently seen as the man to lead soccer's governing body FIFA out of its worst ever graft crisis, has been suspended for 90 days by FIFA's ethics committee while it investigates his conduct.
The final verdict is expected by the end of the month and Platini's lawyers have already said that ethics investigators had recommended a lifelong ban for the Frenchman.
FIFA will hold an election to find a replacement for its president Sepp Blatter, also suspended, on Feb. 26, and Platini, who has registered as a candidate, cannot run while he is banned, although he might be allowed to take part if he is cleared.
The investigation centers on a 2 million Swiss franc ($2 million) payment from FIFA to Platini, a former France team captain and coach who has been UEFA president since 2002, in 2011 for work he completed between 1998 and 2002.
Blatter has said there was a verbal agreement between the two while Platini says the payment was delayed only because of financial problems at FIFA.
On Sunday, French newspaper Le Journal du Dimanche published a 23-page memo which it said was presented to UEFA executive committee members in November 1998 and mentioned that Platini was being paid 1 million Swiss francs a year for work he was doing for FIFA.
The newspaper said the memo was presented at a meeting in Stockholm, chaired by Lennart Johansson who was UEFA president at the time.
"From the moment that we have proof of an agreement between FIFA and Mr Platini, and of knowledge of this agreement by officials of UEFA, then this (ethics committee) inquiry falls down," Thomas Clay, one of Platini's lawyers, told Reuters by telephone.
"For us, it's very important evidence that Mr Platini has always been telling the truth."
Clay said he had seen the document although he did not know how the newspaper had obtained it and why it had taken so long to appear. The newspaper could not be immediately contacted for comment, while the ethics committee declined to comment.
"It shows that the contract did not have any sort of secret character and that many people, including those in UEFA and FIFA, have known about it since 1998," said Clay.
The Swiss attorney general's office has opened a criminal investigation against Blatter over the payment, which it describes as "disloyal".
Platini was described by attorney general Michael Lauber as being somewhere "between a witness and an accused person" in the case.
FIFA has been buffeted by a wave of scandals and as the sport faces criminal investigations in Switzerland and the United States.