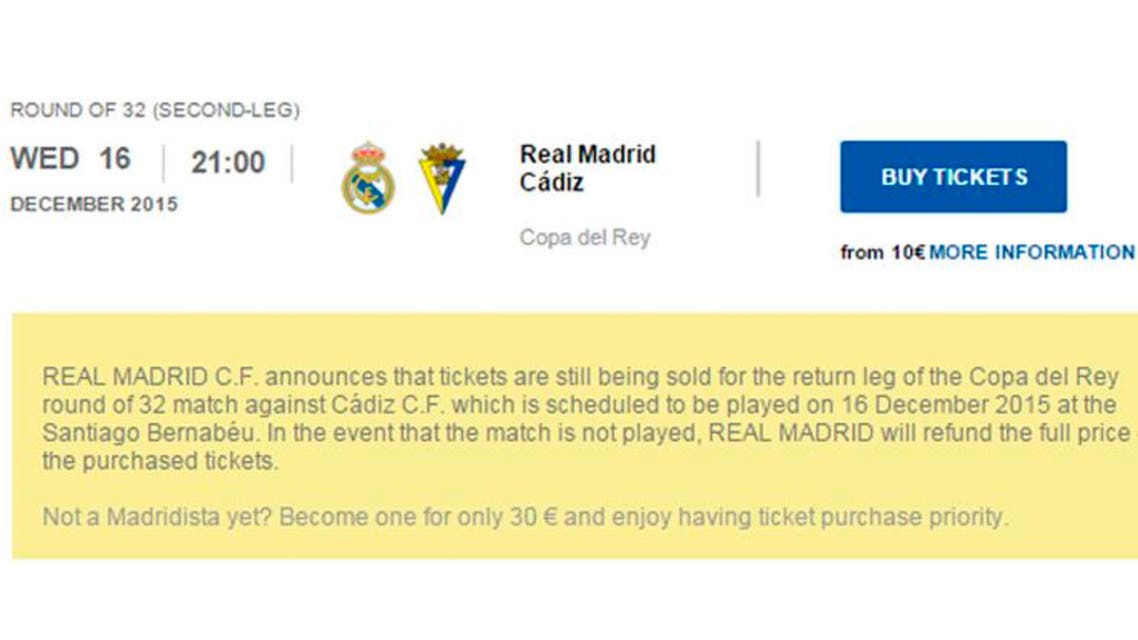 Real Madrid still selling tickets of its canceled leg against Cadiz
It added that in case the match is not played, Real will refund any purchased tickets
Real Madrid football club went ahead with the sale of tickets for the match with Cadiz in Copa del Ray, despite being canceled after being disqualified.
The disqualification was ruled amid claims that the team had fielded suspended player Denis Cheryshev in the first leg.
Real announced on its website that tickets 'are still being sold for the return leg of the Copa del Rey round of 32 match against Cadiz C.F. which is scheduled to be played on 16 December 2015 at the Santiago Bernabeu.'
It added that in the event that the match is not played, Real Madrid would refund the full price of tickets.
On Monday, Spain's Referees' Technical Committee announced the matches for the Copa del Rey last-32 second legs, with one exception: the Real Madrid vs Cadiz game.
A note stated that the return fixture between the clubs "won't be played," which is why no officials have been assigned.
Real have appealed against the disqualification.