Lleyton Hewitt bids tennis farewell at final Aussie open match
Hewitt's 20th bid to win the Australian Open ended in a 6-2, 6-4, 6-4 second-round loss to eighth-seeded David Ferrer
There's a reason why Lleyton Hewitt could keep tennis fans awake until after 4 in the morning, even when he was playing at home, years after winning Grand Slam titles in far-away New York or London.
Hewitt contested every, single point. If he was smaller or less powerful than his rival across the net, he countered that by tenaciously chasing, retrieving and grinding opponents down.
His relentless intensity and never-give-in attitude had critics bristling when he emerged as a brash, up-and-coming teen wearing his cap back-to-front. But they later applauded him when he matured and slightly mellowed into a tennis elder.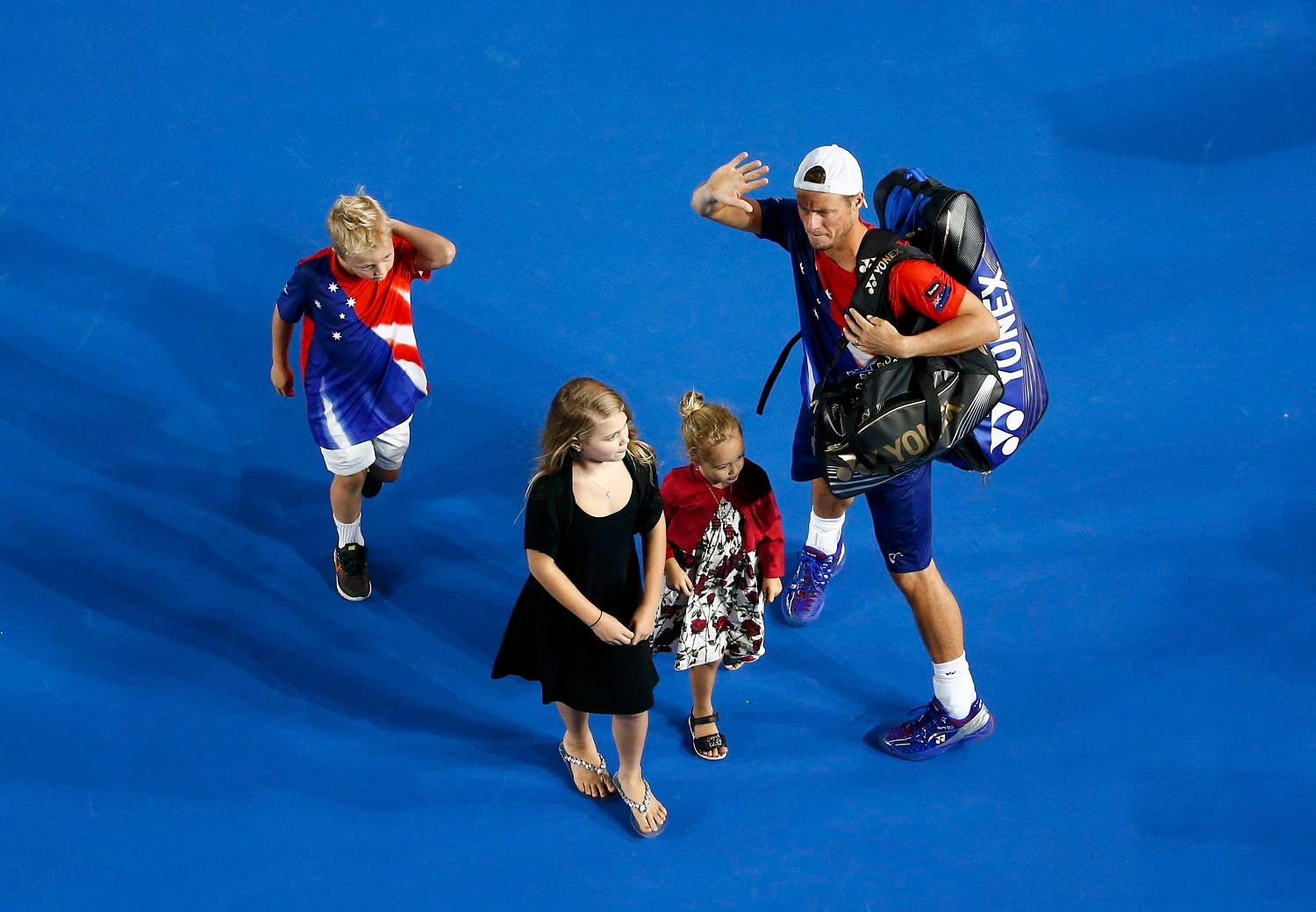 Hewitt's 20th bid to win the Australian Open ended in a 6-2, 6-4, 6-4 second-round loss to eighth-seeded David Ferrer on Thursday night, his last singles match as a pro. Typically, it was a feisty affair. He launched a verbal volley at chair umpire Pascal Maria after the seventh game of the last set when he was angered by foot-fault calls at one end.
"Left nothing in the locker room. That's something I can be proud of," Hewitt, who turns 35 next month, told the crowd. "My whole career, I've given 100 percent."
Revolutionizing the sport
Nobody would argue with that. Before Roger Federer won the first of his record 17 Grand Slam titles, at Wimbledon in 2003, Hewitt had won the 2001 U.S. Open and Wimbledon in 2002. They were roughly the same age. Hewitt was the youngest man to hold the No. 1-ranking, aged 20 years and 8 months in November 2001. He held top spot for a total of 80 weeks.
Federer said Hewitt helped revolutionize the sport.
"Yeah, possibly," Hewitt replied in a matter-of-fact response when Federer's assessment was mentioned. "I guess guys playing from the back of the court obviously started believing once they saw that I was able to do it, especially on all surfaces.
"It was really kind of the total changing of how tennis was played in a lot of ways, especially on grass."
Apart from Andrew Agassi, Hewitt said, "there wasn't a lot of guys that would stay back and play from the back of the court."
"A lot of guys learnt or believed that they could do it playing that way. That was probably my biggest thing," he said. "Obviously the other guys came in, and Roger and that took it to a totally new level."