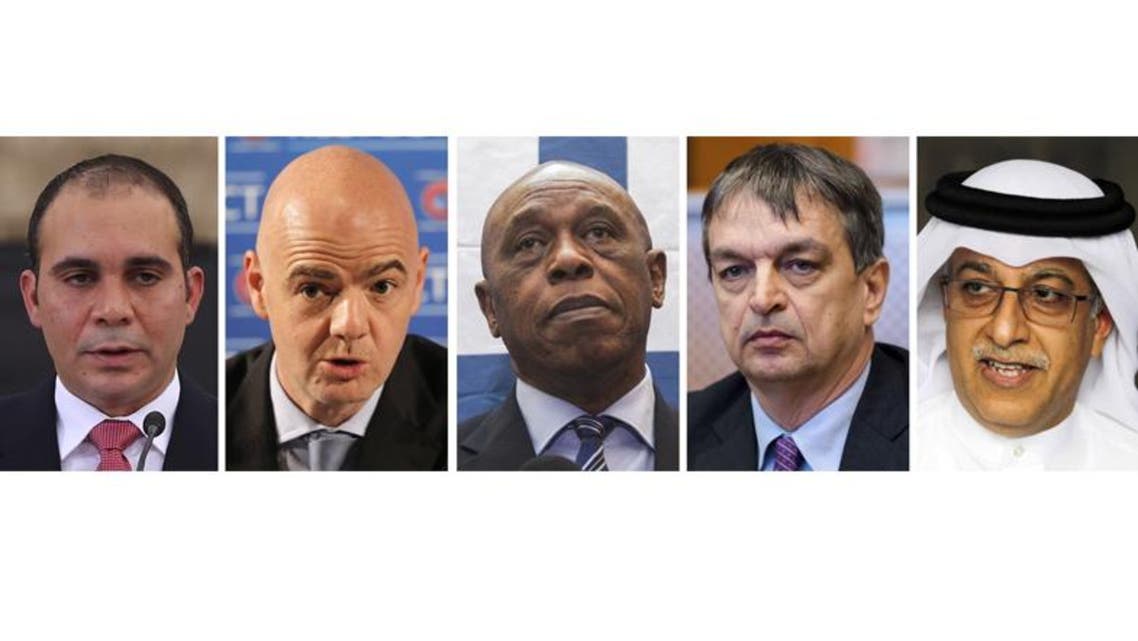 FIFA presidential candidates make presentations to CONCACAF
FIFA's 209 members are set to vote on Feb. 26 for a successor to Sepp Blatter
Four of the five candidates for FIFA president made presentations to CONCACAF officials Friday.
On the final day of a two-day meeting of the Confederation of North, Central American and Caribbean Association Football, favorites Gianni Infantino of Switzerland and Sheikh Salman Bin Ibrahim Al-Khalifa of Bahrain, pitched their candidacies Friday along with France's Jerome Champagne and Jordan's Ali Bin Al-Hussein. South Africa's Tokyo Sexwale did not make the trip.
FIFA's 209 members are set to vote on Feb. 26 for a successor to Sepp Blatter, who headed soccer's governing body since 1998 and announced his resignation less than a week after he was elected to a fifth term last May.
Infantino, the No. 2 official of Europe's governing body and a favorite among the Central American nations, has proposed expanding the World Cup from 32 to 40 teams.
That idea was denounced by Champagne and at least one of the other candidates. Champagne, a former FIFA deputy general secretary, said the leaders who will elect a new president on Feb. 26 in Zurich have choices to make.
"The question is, which kind of FIFA do they want it to be?" Champagne said. "Do they want FIFA to remain a federation of 209 national associations, a FIFA that is controlled by a continental group? Do they want football like basketball, centralized in one country like the NBA? Or do they want football being played by everyone? The other question is, do they want the corruption to stop?"
CONCACAF deputy general secretary Jurgen Mainka said his organization did not endorse a candidate.
Blatter was banned by FIFA for eight years in December for conflicts of interest, loyalty and general rules of conduct violations for a roughly $2 million payment to UEFA president Michel Platini in 2011. Blatter is appealing.
CONCACAF's last three presidents have been charges with corruption by American prosecutors: Jack Warner, Jeffrey Webb and Alfredo Hawit. Webb has pleaded guilty and Hawit not guilty, and Warner is fighting extradition.
Canada's Victor Montagliani, Bermuda's Larry Mussenden, Antigua and Barbuda's Gordon Derrick and Guyana's Mark Rodrigues are seeking to become CONCACAF president when a vote is taken in May.
Montagliani thinks reforms being proposed will bring checks and balances that will make for more honesty among top officials.
"We want to change the culture of CONCACAF," he said. "CONCACAF, like the rest of football, has been riddled with scandals that have been percolating for the past 30 years. I think it's a time for change. I think you will see leaders like myself who have a varied background, a multicultural background. Hopefully, this is the start of a brighter and more transparent future for CONCACAF."