Ranieri turns back the clock to make Leicester champions
Leicester City's remarkable title triumph has been founded on a footballing philosophy that many had consigned to the dustbin
Harking back to a previous era and ripping up a text book full of received wisdom, Leicester City's remarkable title triumph has been founded on a footballing philosophy that many had consigned to the dustbin.

The statistics of a stunning campaign tell an astonishing tale of how Leicester have turned the clock back by shunning possession and glorying in the long ball to a pacey striker, while spurning rotation in favor of a settled, almost self-selecting side.

Leicester have played more long balls than almost any team in Europe, their average possession is one of the lowest in the Premier League and they have started fewer players over the campaign than any of their title rivals.

To many eyes, it is a simple formula for success and one that was common among English sides in the 1980s, yet Leicester's approach had been almost discarded from the modern game.

In an era of European football dominated by Barcelona, who guard the ball with an almost infinite zeal and rarely pass further than the nearest team mate, Leicester have shown that being direct need not be a relic of a bygone age.

A report last month by the Football Observatory research group at the International Centre for Sports Studies (CIES) in Switzerland said Ranieri's side have played more long balls this season than all but two teams in Europe's big five leagues.

With 6.9 percent of Leicester's passes being classified as long by the study, the Foxes blaze a trail for the Premier League and only mid-table German sides Darmstadt (10.7 percent) and Ingolstadt (7.8 percent) are more willing to go direct.

It has certainly not been a tactic adopted by the other four leaders of Europe's major leagues with Bayern Munich, Paris St German, Barcelona and Juventus having the lowest long ball percentages of all clubs, varying between 1.1 and 1.6 percent.
Long ball
The long ball, so long associated with less skillful and more physical sides, has been used ruthlessly by Leicester to target the pace of striker Jamie Vardy, whose 22 goals have played a huge part in propelling the club to the summit and also earned him the Footballer of the Year title on Monday.

Leicester have averaged 45.4 percent possession in their league matches this season, according to STATS (www.stats.com). Only two Premier League sides, Sunderland and West Bromwich Albion, have averaged less.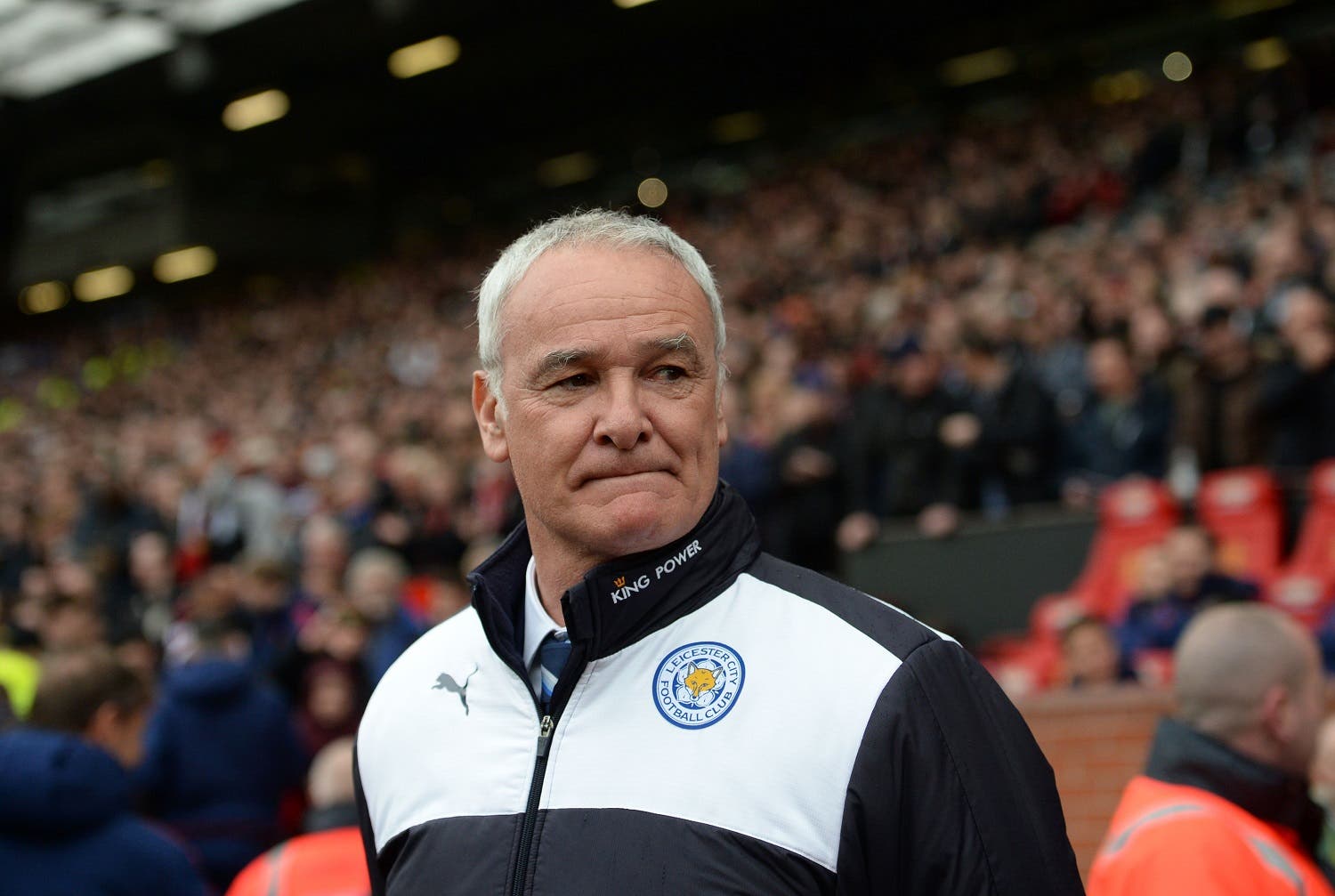 Their 335.5 passes on average per match and 72.4 percent passing accuracy both rank as the third lowest in the league.

Their title rivals, in contrast, have all sought to dominate the ball. Arsenal hogged possession the most, averaging almost 56 percent, but Manchester City (55.2), Manchester United (55.1) and Tottenham Hotspur (54.7) are not far behind.

With most of Leicester's rivals boasting bigger squads and deeper pockets, Ranieri's side have also shown that 'rotation', another buzzword of modern football, is not a prerequisite for a title challenge.
Core stability
Once mocked as the tinkerman when the Italian was in charge at Chelsea, Ranieri's Leicester team has virtually picked itself from one week to the next.

After 35 games the Foxes had used only 18 players in their starting lineups, two fewer than second-placed Spurs. Arsenal have used 23, Manchester City 22 and United 26, according to STATS.

Before last weekend's action Leicester had seven players who had started 32 or more games, compared with four for Tottenham, two for Arsenal and one for each of the Manchester clubs.

Other managers can point to the extra demands of playing in Europe as a reason for chopping and changing more frequently, but there can be little doubt that stability has been at the core of Leicester's relentless consistency.

The spine of the team - goalkeeper Kasper Schmeichel, defensive rocks Wes Morgan and Robert Huth, midfielders Marc Albrighton and Danny Drinkwater and 39-goal striking duo Vardy and Riyad Mahrez - has been relied on throughout the campaign.

In a truly remarkable season, Ranieri has steadfastly refused to tinker.

"He understood the way we avoided relegation and wanted to keep the formula," said captain Morgan who helped steer the team to safety last season under former manager Nigel Pearson thanks to an incredible late run of seven wins in their final nine games. "He's just tinkered a bit in terms of tactical positioning."
Now watch how players reacted when Chelsea scored the equaliser against Tottenham, confirming Leicester City's championship title