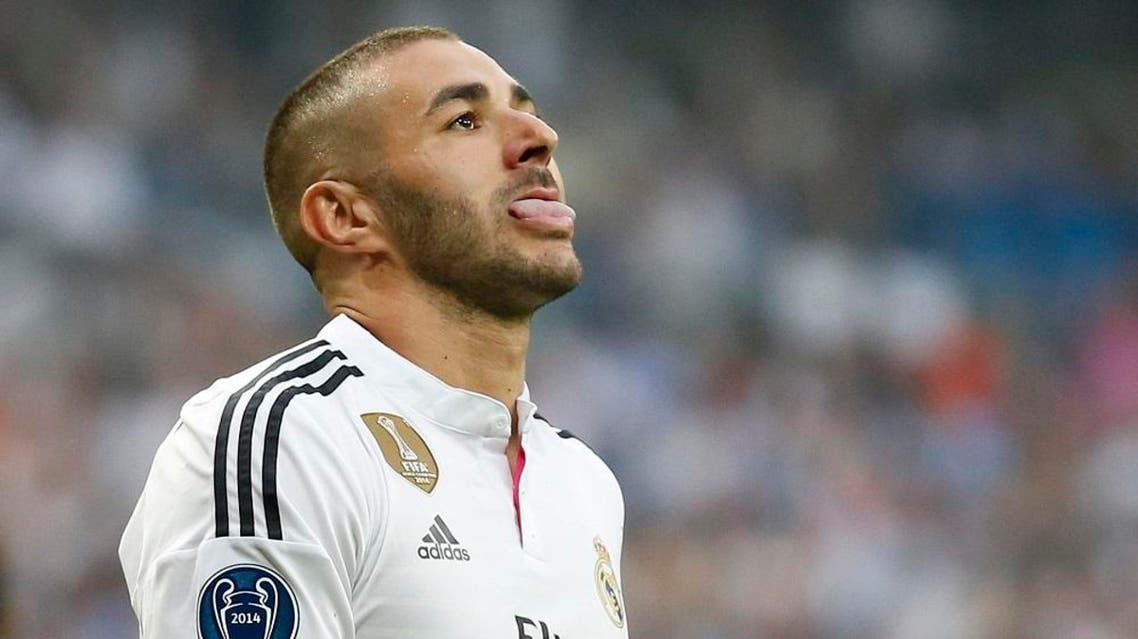 Benzema accuses Deschamps of bowing to racist pressure
Karim Benzema has accused Deschamps of giving in to pressure from racists when the France coach decided not to include him in the Euro squad
Karim Benzema has accused Didier Deschamps of giving in to pressure from racists when the France coach decided not to include him in the squad for the European Championship.

In an interview with Spanish sports newspaper Marca published Wednesday, Benzema said he does not believe that Deschamps is a racist, but that he "bowed to the pressure of a racist part of France."

Deschamps has been a long-time supporter of Benzema, who has been suspended from the national team because of his involvement in an extortion scam over a sex tape involving France teammate Mathieu Valbuena.

"I would have liked to play for my country, but unfortunately that's impossible," Benzema said. "Missing the 2010 World Cup in South Africa was a setback, but the European Championship at home is even harder. This is one of the biggest disappointments I have had, without a doubt."

This latest off-the-field controversy is unlikely to improve Benzema's already tarnished image in his own country. France's junior minister for sports, Thierry Braillard, said on Twitter that Benzema's statement is "unjustified and unacceptable. Total support to FFF (French football federation) and Didier Deschamps."

Benzema's comments echoed those of former France international Eric Cantona, who said last week that Deschamps might have left out Benzema and Nice winger Hatem Ben Arfa on racial grounds.

Ben Arfa scored 17 goals in 33 French league matches this season but was not selected in Deschamps' group of players for the tournament starting in France on June 10.

Deschamps had many offensive options at his disposal and picked six attacking players, including Antoine Griezmann, Dimitri Payet, Anthony Martial, Kingsley Coman, Olivier Giroud and Andre-Pierre Gignac.

"Benzema is a great player. Ben Arfa is a great player," Cantona told the Guardian newspaper. "But Deschamps, he has a really French name. Maybe he is the only one in France to have a truly French name. Nobody in his family mixed with anybody, you know. Like the Mormons in America. So I'm not surprised he used the situation of Benzema not to take him.

And Ben Arfa is maybe the best player in France today. But they have some origins. I am allowed to think about that."
Deschamps' lawyer said he will sue Cantona for his comments.