Euro 2016 is awaiting a hero to banish the tournament's familiarity
It has been a tournament of standout moments, rather than an outstanding tournament
In the coming weeks and months, and perhaps years, broad strokes will define Euro 2016. In hindsight, perhaps Germany, or France were always set to be the best team. We'll judge the overall quality of football as good, or maybe bad. Hooliganism is, and always will be ugly.

Four days into Euro 2016, a picture has yet to emerge. With exception of Italy's superbly executed win over Belgium, there has been no memorable, never mind truly great, matches. No team has scored more than two goals, no match has seen more than three. There have been no shocks to speak of. Teams have, by and large, performed to stereotype.

The football has not been poor, but the goal tally has.

At Euro 2012, the average goals-per-match (gpm) ratio after each team had completed one match stood at 2.5; at the 2014 World Cup, that figure rose to 2.68 gpm. Admittedly with four teams yet to play, Euro 2016 has delivered a comparatively poor 1.8 gpm.

It has been a tournament of standout moments, rather than an outstanding tournament.

Payet's moment of genius
The start of Euro 2016 belonged to France and Dimitri Payet. The wonderful Dimitri Payet. A stunning last-minute winner and tearful exit ensured he won the hearts of fans all around the world, as he has done all season for his club West Ham. It was pure theatre, and the lasting image of the tournament may well have come on its opening night.

There has been little to match Payet's moment of genius since, and Europe's finest players have been as much hit as miss.

Gareth Bale, predictably, scored a freekick to set Wales on the way to a 2-1 win over Slovakia, a match that showcased Martin Skrtel's colourful interpretation of the art of defending.
The over-hyped Zlatan Ibrahimovic, though, failed to inspire Sweden to a win over Ireland, the 1-1 draw's best moment easily Wes Hoolahan's volleyed opener.
Albanian heartbreak
Brothers Granit and Taulant Xhaka were on opposite sides as Switzerland were expected to steamroll Albania, playing in their first-ever international tournament. Despite an early Swiss lead through Fabian Schar, the match will be remembered for the profligacy of the Albanians, whose captain Lorik Cana was sent off in the first half.

With three minutes left on the clock, substitute Shkelzen Gashi found himself through on the Swiss goal but, agonizingly, could only direct his shot at goalkeeper Yann Sommer.

Behind him, the tired, devastated Albanian players sank to their knees, the tournament's most heartbreaking moment so far. Their one golden opportunity of glory had come and gone.

It was the first of four matches, out of 10 so far, that have anemically ended in 1-0. Luca Modric's superb volley was a rare highlight of Croatia's win over Turkey, and a defensive Northern Ireland – like Albania, at their first ever Euro – can hardly complain about losing to a solitary goal from Poland's Arkadiusz Milik.

And nobody does a tournament 1-0 win quite like Spain. The Czech Republic's heroic defense in the end counted for nothing as Gerard Pique rose to head home across from the magical Andres Iniesta.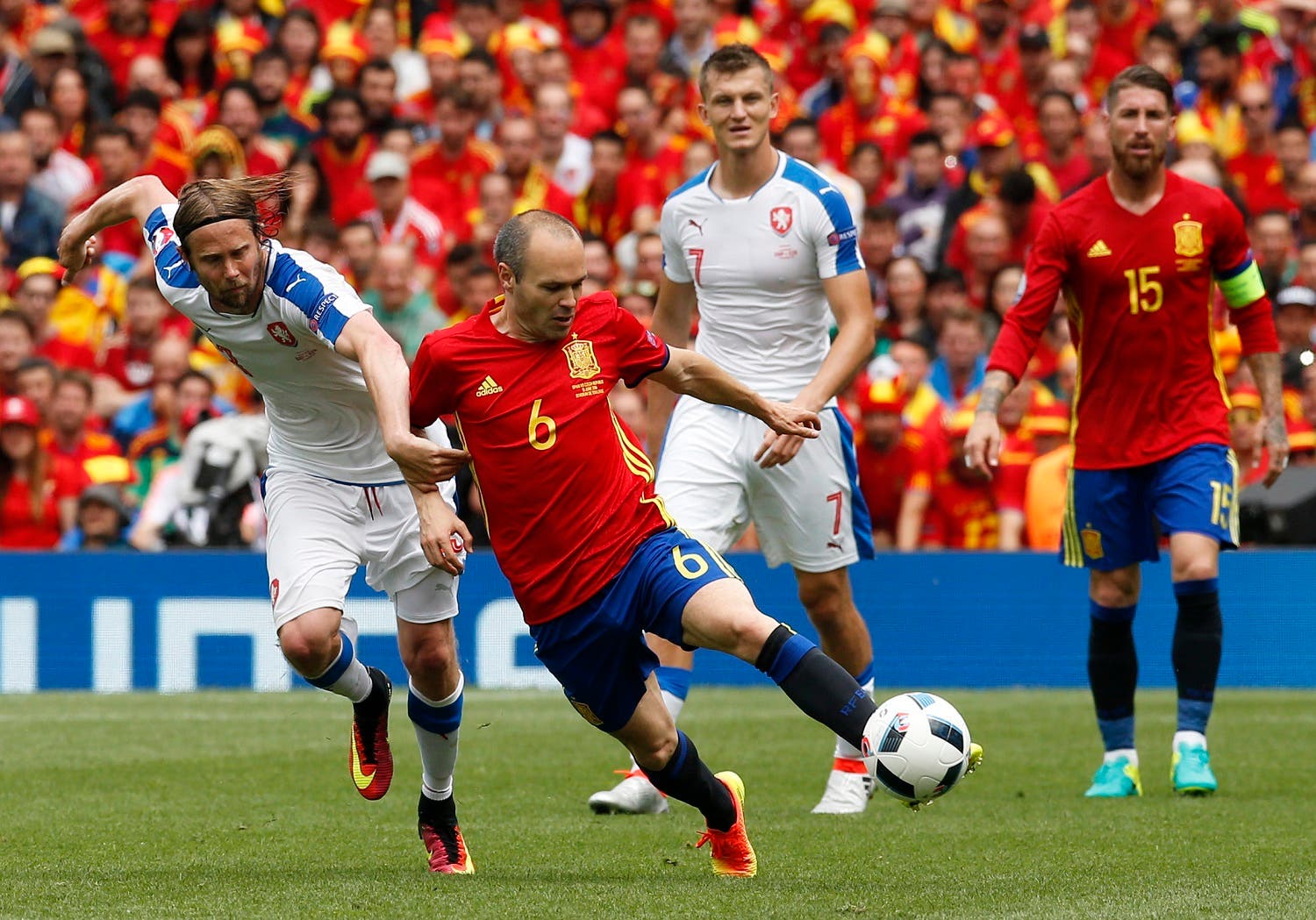 Three other matches entered injury time at 1-0, before diverging into familiar outcomes for the fans of the nations holding that most slender of scorelines.
Reverting to stereotype
Against Russia, Eric Dier gave England the lead with a freekick that many felt compelled to call Beckham-esque. In the 93rdminute, the Russians equalized through Vasili Berezutski with a sense of inevitability that can only be described as England-esque.

The clash in Marseille is unlikely be remembered for the football – which was mostly good from England and mostly bad from Russia – but for the ugly scenes that turned Marseille into a battlefield for three days.

Germany, on the other hand, Germanied its way to a comfortable win over the Ukraine in the most German way possible. Also leading 1-0 into the 93rd minute, the World Champions did what they always do and killed off the match thanks to Bastian Schweinsteiger's finish.

"A machine is a machine," said Ukraine coach Mykhaylo Fomenko. And a cliché is a cliché for good reason.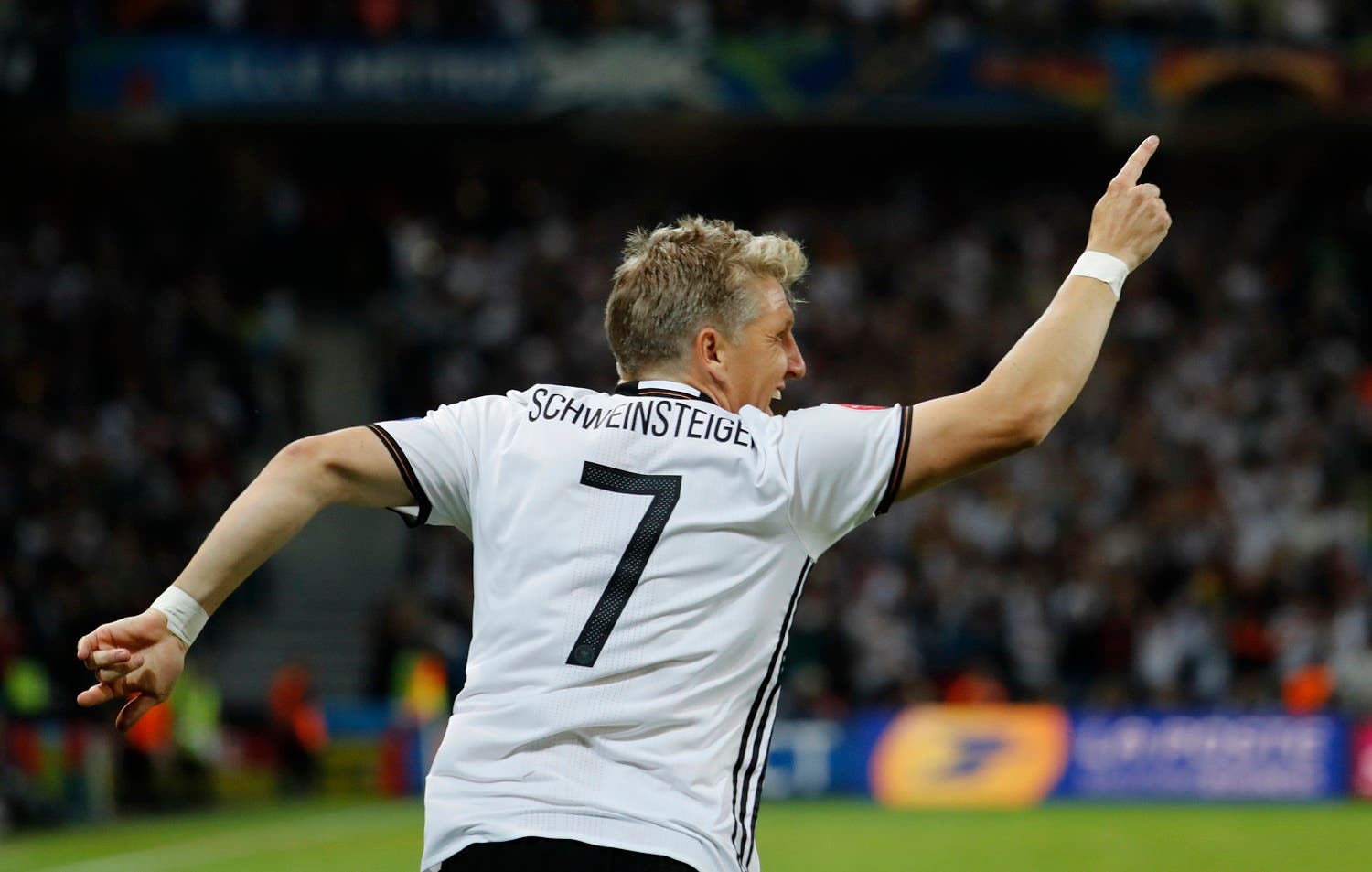 And what is more clichéd than an Italian team taking an early lead and defending it resolutely, as Gigi Buffon and his teammates did against Belgium. Their very own 93rd minute goal for a 2-0 win felt almost a diversion from the script.

A tournament in which the big boys are all expected to coast to the round of 16 has yet to take shape. With only eight of the 24 teams exiting the group stage, there was always going to be a lack of competitiveness, or drama, to many matches.

Perhaps the tournament will catch fire with the second round of group matches starting on Wednesday. Another Payet masterclass against Albania would ensure the hosts are the first nation to make the knockout stages and give the tournament the first of its broad strokes. Not to mention its standout superstar of the first week.

After Payet's goal against Romania, the son of West Ham co-owner David Sullivan tweeted – a comment he would later apologize for – "My dad owns him."

At this rate, not for long David Jr, not for long.