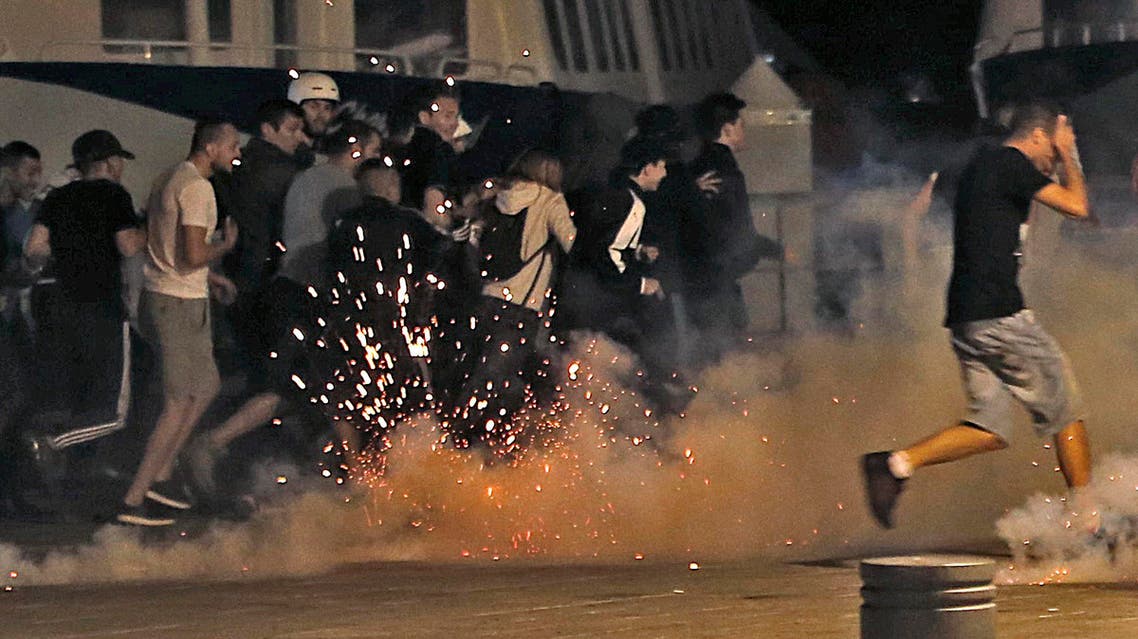 After Marseille, does English football have a hooliganism problem again?
With both England and Russia moving on to their second fixtures, the inquest into what really happened continues
By the time Roy Hodgson's side started their Euro 2016 campaign in Marseille on Saturday, English bruises were already shining. That had nothing to do with the game itself, of course, although losing a stoppage-time equalizer to Russia certainly hurt. Instead, it was England's fans who took a beating in the days preceding kick-off.

Or perhaps it was England's fans doing the beating. Or the French police. Or the local gangs who resumed a violent grudge held ever since the 1998 World Cup, when England played a match in the city. Or the Russian ultras who attacked and ambushed seemingly everyone and everything in sight. Whoever was truly to blame, the old town of Marseille has resembled something of a war zone over the past week.

With both England and Russia moving on to their second fixtures at this summer's European Championships, shifting the rowdy roadshow on to other French towns, the inquest into what really happened continues. UEFA has threatened both national teams with expulsion from the tournament in the event of further violence. But this is a discussion that envelops much more than just the role of two countries' fans.
Faded shame
Indeed, the sight of Marseille's streets scattered with broken glass and strewn with plastic chairs thrown as improvised projectiles was reminiscent of the days when football was marred by English hooliganism. Euro 2000 proved a nadir for the country's fans, when 174 England supporters were arrested following trouble in the Belgian city of Charleroi. England were threatened with expulsion from that competition too.

Those scenes were believed to be the faded shame of a bygone time. The casual culture that once tainted the English game was thought to have been dispelled by all-seater stadiums and the modernization of the match-day experience. That might still be the case domestically, but abroad, the sport has to address concerns thought to have been quelled long ago. Does English football have a hooliganism problem once again?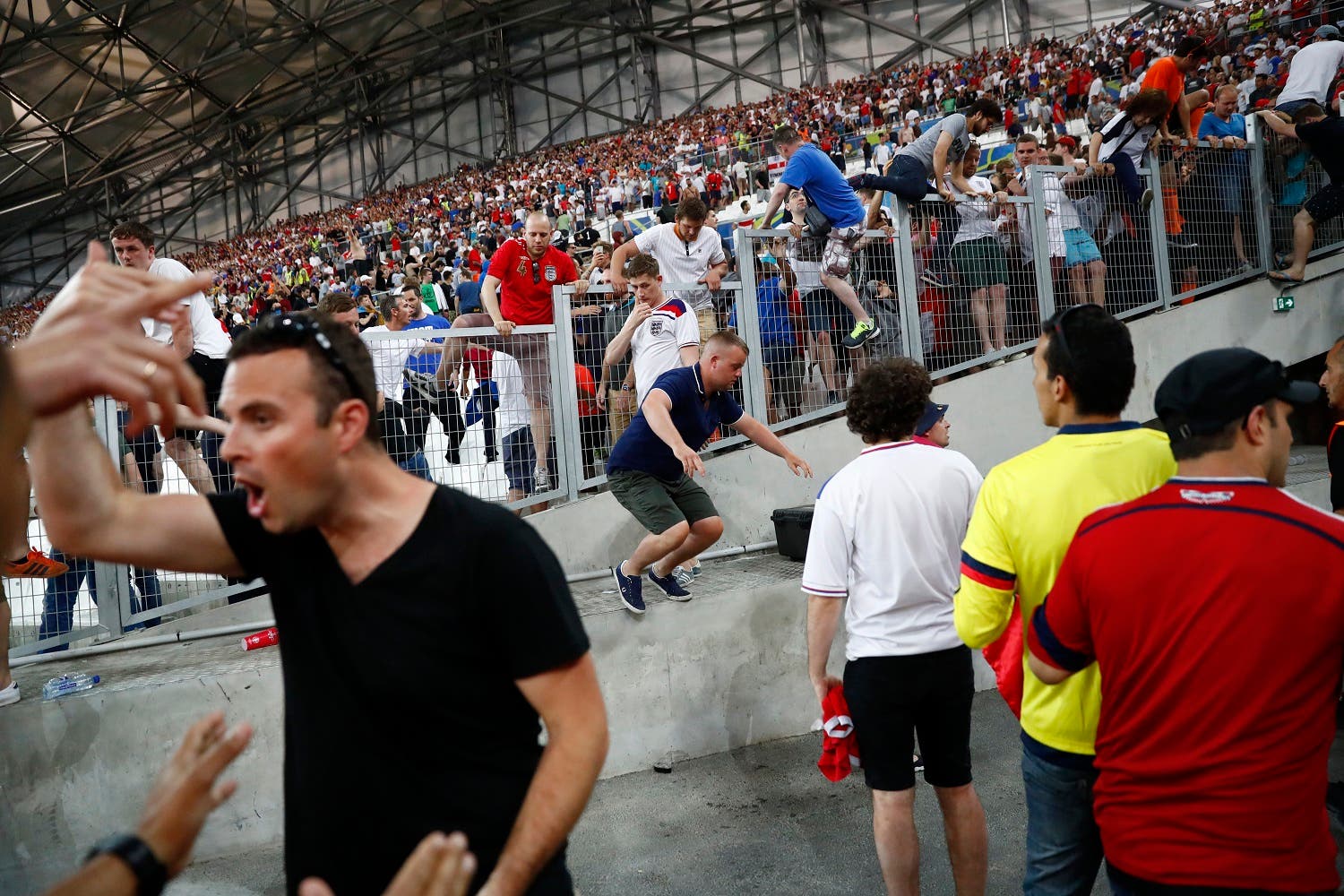 It's true that England's national team support is perhaps the most notorious in Europe, but how much of that is merely a product of yesteryear? Certain sections of English fans have indeed disgraced themselves in Marseille, yet UEFA must also be held to account for a concerning lack of organization and understanding over its scheduling.

Planting England's support in Marseille for the best of a week was a mistake. Fans and local gangs clashed in the city during the 1998 World Cup, and so it was always likely that trouble would flare up once again, even after 18 years.

Then there's the oversight made by sending both England and Russia to within 25 miles of each other for their second game of the championships. The latter face Slovakia in Lille on Wednesday, whilst the former play Wales in Lens on Thursday. England fans were even advised before the tournament to head to Lille, rather than Lens, where there are more hotels and a bigger fan zone to be found. There they'll run into Russia's support again.

Both fanbases could also swell, given their proximity to Calais and the French border, meaning the violence in Marseille could just be a precursor for what might follow. This time police and UEFA alike must be prepared. There will be no excuse if they are not.

To claim English football still has an issue with hooliganism would be to oversimplify something that requires nuance and pragmatism to truly understand. This is a discussion that must consider every factor, including disgraceful behavior by both English and Russian fans, slack police organization and ill-judged scheduling by UEFA.

A certain group of repellent supporters still follow the England national team, and a large number of them deserve blame for what happened in Marseille. But that does not necessarily mean English football as a whole has an issue with hooliganism. Whilst trouble in the city initially appeared to be the fault of nobody other than a group of thuggish England fans, it has since become apparent that blame cannot be apportioned so simplistically.
Engrained problem
Russia, rather than England, seems to have more of an engrained problem to deal with. The sight of the country's sports minister Vitaly Mutko cheering on Russian supporters charging into the England end at full-time of their match at the Stade Velodrome was deeply concerning and perhaps illustrative of the cultural changes needed in the nation. Another MP, Igor Lebedev, even urged Russia fans involved in violence to "keep it up," adding "I don't see anything wrong with the fans fighting."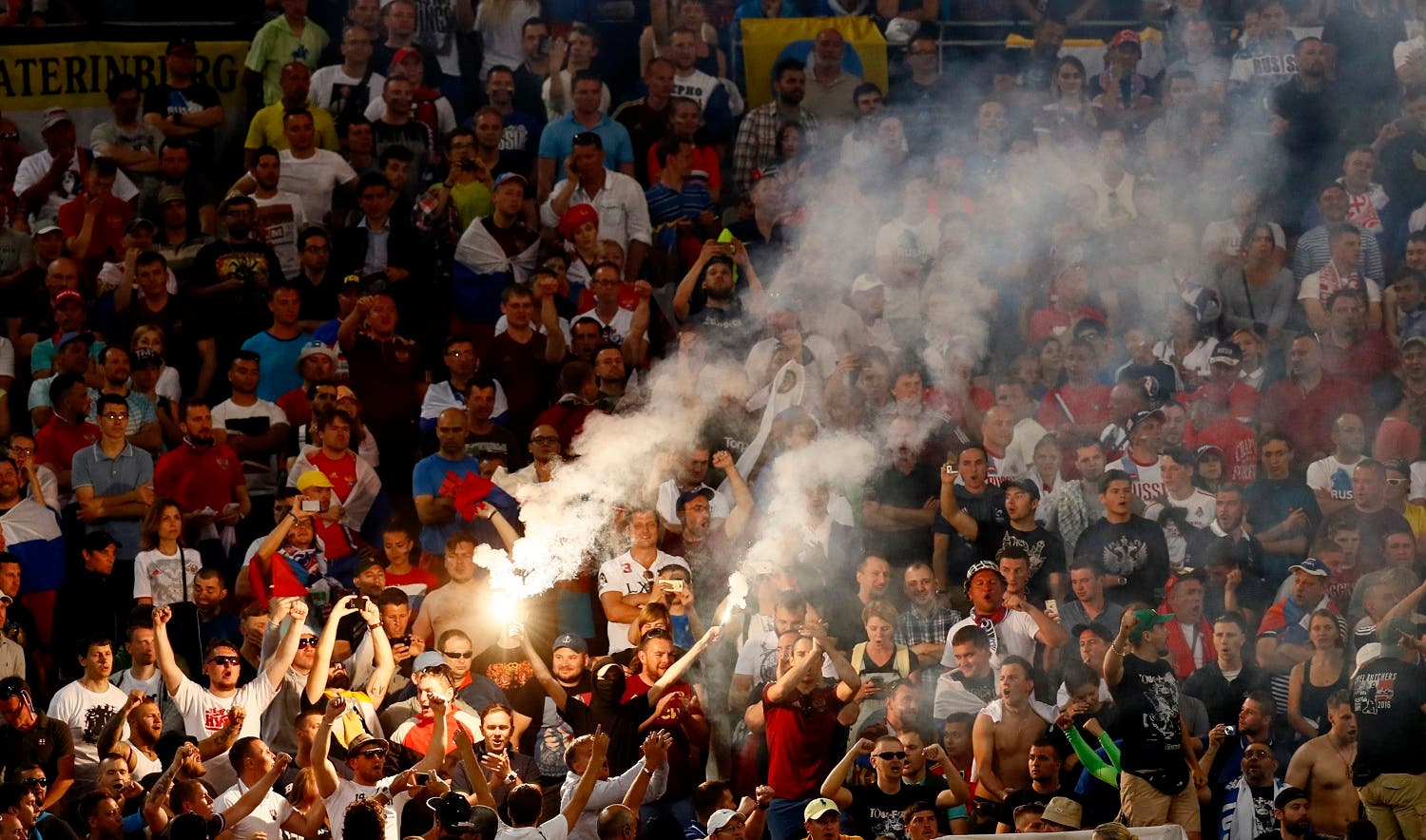 At the last European Championships in Poland and Ukraine, tales were told of how Russian ultras trained, as professional athletes would, for battle, organizing and choreographing attacks on opposition fans. With the 2018 World Cup to be hosted in Russia, looming football must learn lessons from Marseille. Quickly.

Make no mistake, English football and the FA also have their own concerns to address. Sections of the country's support are still stuck in a bygone age, longing for the days of hooliganism and casual culture. Perhaps those sections are larger and louder than previously thought, but trouble in Marseille was the consequence of more than just one fault.