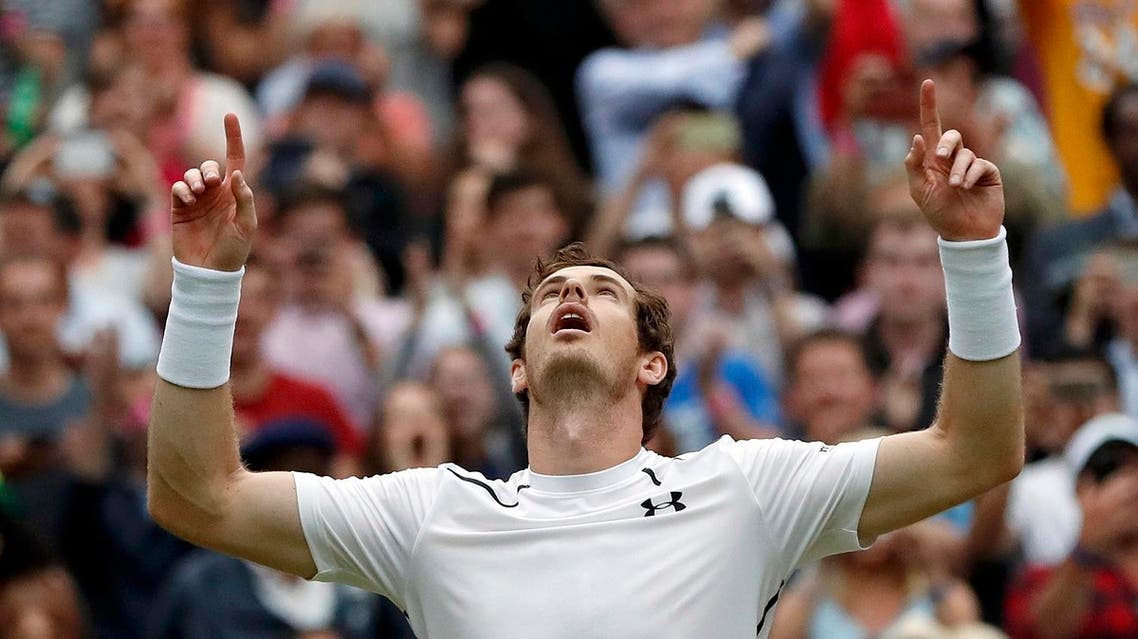 Murray etching his name among grass court greats
Slowly but surely Andy Murray is scratching his name alongside the all-time grass court greats on Wimbledon's hallowed lawns
Slowly but surely Andy Murray is scratching his name alongside the all-time grass court greats on Wimbledon's hallowed lawns.
The Scot, who emulated Fred Perry by ending Britain's 77-year wait for a Wimbledon men's champion in 2013, a year after winning Olympic gold on Centre Court, notched a 51st Wimbledon match victory by fighting off gallant Frenchman Jo-Wilfried Tsonga in dramatic fashion on Wednesday.
It moved him equal seventh on the all-time list of men's singles matches won here, alongside five-times champion Bjorn Borg, and put him into a seventh semi-final at the All England Club, level with his coach Ivan Lendl and world number one Novak Djokovic.
"That's really nice," he said when told he had matched Borg's tally of victories." He's one of the best players that's ever played. I must be doing something right to have equaled his wins," a modest Murray told reporters, after surviving a Tsonga fightback to triumph 7-6(10) 6-1 3-6 4-6 6-1.
"He also won the tournament a lot more than me. Still have a long way to go to catch up. Hopefully I can win a couple more between now and the end of the tournament," he added.
The Scot's quarter-final against Tsonga was his ninth in a row at Wimbledon - matching the run of American Pete Sampras.
By winning Wednesday's match he became only the second active player to reach a century of grass court victories - only seven-times Wimbledon champion Roger Federer (151) has more.
Friday will see the British player contest a 20th grand slam semi-final - one more than Stefan Edberg and John McEnroe - when he faces Czech 10th seed Tomas Berdych.
Statistical milestones
Still only 29, and apparently at the peak of his powers, the statistical milestones could come thick and fast for Murray.
But he will savor those after he has hung up his rackets.
Now all he is concerned about is lifting the Challenge Trophy again on Sunday.
The way he dug deep to subdue Tsonga's onslaught spoke volumes for Murray's refusal to buckle in the face of adversity - a characteristic that shows up in a formidable 23-7 record in matches that have gone the five-set distance.
He has now won the last six.
"I think there's many things that go into winning matches like that," Murray said. "There's not one thing that's more important than another.
"Physically, you're strong, that helps for sure. But mentally, you know, today was a tough match. It would have been easy to have gotten very down on myself in that fifth set after the way the fourth set ended. I was happy with that.
"Then you also have to be able to play good tennis in the most important moments."
After winning his first four matches at a canter, Murray said the fight against Tsonga had left him battle-hardened for Berdych and possibly a repeat of his 2012 final against Federer.
"If you're in that position in the next couple of matches, you know you've been there," he said. "So I'm hoping it helps me the next couple of rounds."