Why Portugal were worthy winners of Euro 2016, despite what some think
For Ronaldo in particular, this exorcised something that had haunted him for over a decade
It was said early on that Euro 2016 was prime for another Greece, for another outsider to surge through the pack and win the whole thing against all odds. It's therefore ironic the team that did exactly that on Sunday was the team Greece'd harder than anyone else 12 years ago. Portugal finally made amends for what happened at Euro 2004.
Indeed, for Cristiano Ronaldo - the youngest player to ever play in a European Championships final at the time - and company this was the perfect way to avenge Portugal's greatest sporting indignity. For Ronaldo in particular, this exorcised something that had haunted him for over a decade, despite his injury in the final against France.
The parallels between Greece's triumph of 2004 and Portugal's this summer run deep. Both sides were unfancied before the start of the tournament and both toppled host nations in the final. And on the basis of public consensus, both teams are considered among the worst ever winners of a major international title.
Little more than a fluke
In fact, some claim that this Portugal side are even worse and unworthy of success than the Greece team that went all the way at Euro 2004. That their run to the final and extra-time victory over France - a much more illustrious and accomplished side - was little more than a fluke. That Portugal didn't deserve their moment in the spotlight at the Stade de France on Sunday.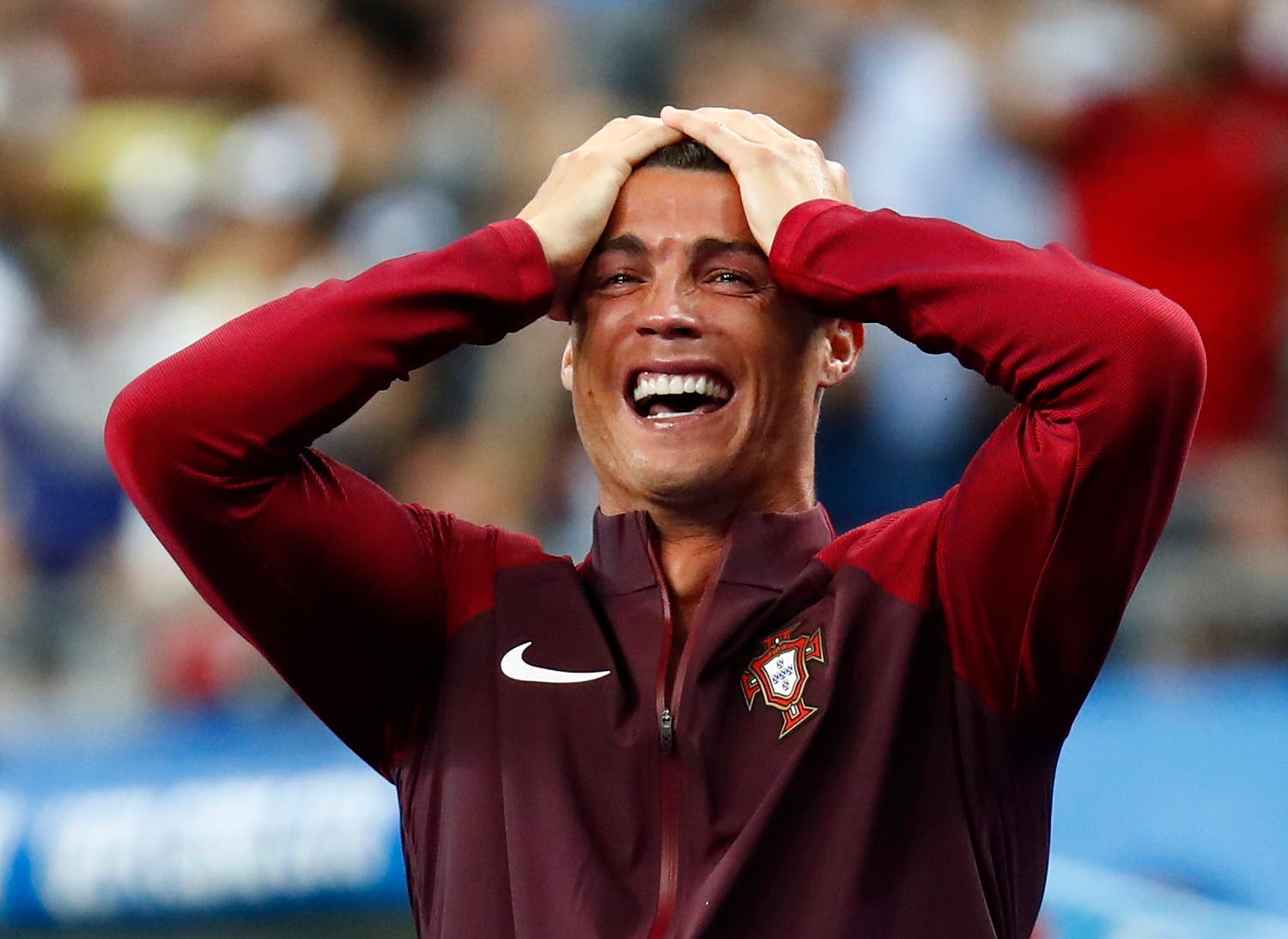 "Let them continue saying the same thing," manager Fernando Santos shrugged on the even of Sunday's final against France. "That Portugal won without deserving it. I would go home really happy." Indeed, Santos did return home happy, with the European Championships trophy stowed in his hand luggage.
Of course, such criticism is unfair. Portugal earned their place in the Euro 2016 and they deserved their win over France. Santos' side didn't suffer so much as a defeat over the course of the entire tournament. They might have won just once in 90 minutes (the semi-final win over Wales), but in knockout football having the capacity to not lose games is more valuable than being able to win games. France won all but two of their six games, yet finished as runners-up.
What's more, Portugal's standing deserves recognition. They are international football's greatest and most consistent overachievers. For a nation of just over 10 million people their record at the very top of the game is quite remarkable. Since 2000 they have made the semi-finals of the European Championships four times, making the final twice. Now they have the trophy to show for their exploits against the sport's biggest and best.
Although the timing of this triumph is slightly peculiar from a Portuguese perspective. Their Golden Generation, which peaked around the turn of the century, were expected to deliver the biggest prizes international football has to offer. But the likes of Luis Figo and Rui Costa came and went without sample sampling success with Portugal.
Now the country has produced a crop of glittering, promising youngsters - like William Carvalho and Renato Sanches - but Euro 2016 should have been too soon for them to truly impose themselves on the European game. They are still fledgling and growing as players.
And so this was seen as a transitional spell for Portuguese football. Ronaldo was the bridge between the two generations, but not even he could deliver the one thing that had for so long evaded his national team, could he? Portugal's greatest glory came when they and everyone else were least expecting it.
This Portuguese win certainly won't go down in the grand catalogue of European football's most momentous triumphs, but that's not to say Santos' side were deserved winners. They were solid at the back, with center-back Pepe arguably player of the tournament, well-organized and dangerous on the counter-attack. They might not have been especially exhilarating to watch, but they were undoubtedly effective. And their response to losing their best player in the final was undeniably inspiring.
There is no right or wrong way to play football. Santos wasn't charged with providing entertainment for watching neutrals, but to ensure that his team went as far in the competition as they could. Ultimately, they went all the way and that warrants acclaim. Even if it's through gritted teeth.