Rio 2016 Olympics: A games of non-attenders
It has not been since the Cold War that so many sporting stars have failed to show at the Olympics
It has not been since the Cold War that so many sporting stars have failed to show at the Olympics. The Moscow 1980 games saw a 65-nation strong US-led boycott in protest over the USSR's occupation of Afghanistan. The boycott included a separate group, led by Iran, following an Islamic Conference meeting which urged a boycott by Muslim-majority nations.
In response the Los Angeles games in 1984 saw the Societ Union lead a boycott that included 18 nations. Ironically Afghanistan also refused to take part despite the support the US had given them in the 1980 boycott. Meanwhile Iran boycotted the US games citing "US interference in the Middle East" among other complaints. Cuba also failed to attend.
This time the reasons have been more widespread than simply politics. The Zika virus has caused a major concern among many, most notably the golfers who are set to make a comeback to the Olympics for the first time in more than a century.
Then there's Russia hit by a major state-sponsored doping scandal, with many of its sporting stars banned - although not as many as first feared. And Pakistan has simply failed to meet the mark by not qualifying for anything notable sports.
Here we look at the sports and nations worse hit by the non-attenders:
Basketball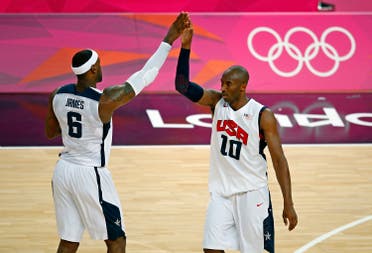 The Basketball courts will be sadly lacking the majority famous American athletes who have all pulled out - although none of them have mentioned ZIka as the reason behind their decisions.
The majority of them cited personal reasons and a tiring year-long schedule in the National Basketball Association (NBA) as the only reason for their absence.
Those included in the no show list and therefore won't be shooting in the Olympic hoops are giants Lebron James and Stephen Curry, who listed these reasons and said they needed time to recover a particularly exhausting domestic season.
Curry did also say that he had "followed the reports and got educated about it (Zika)". A similar message to that of fellow NBA players - Chris Paul, Russell Westbrook, and Kawhi Leonard who also said they need to relax and recover.
Cycling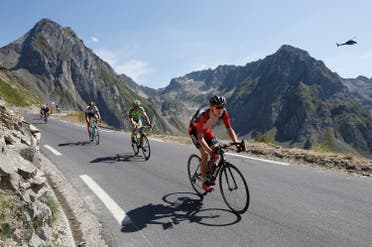 US cyclist Tejay van Garderen, bucked the trend and actually cited the Zika virus as his reason for not wanting to go to the Rio games. In fairness the cyclist's wife is pregnant and he was concerned what might happen to their unborn child if he became infected.
Van Garderen admitted that he realized the risks were slim, but that he did not want to risk "brining anything back" that could have a detrimental impact.
Golfers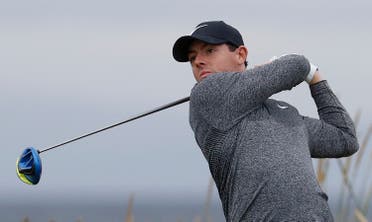 Since the London 2012 games the return of golf after 112 years absence was receiving a lot of hype. But the sport's return is looking likely to be far less impressive than first hoped.
The top four players in the men's game - Jason Day, Dustin Johnson, Jordan Spieth and Rory McIlroy - have all controversially opted to skip the competition.
Three of them cited fears of Zika, the mosquito-borne virus spreading rapidly in the Americas, while Spieth blamed more general health concerns. Critics have suggested that the presence of paying tournaments with hefty prizes on the professional circuit might have possibly played a part in some of the decisions.
Other golfers noticeable by their absence will be Ireland's Shane Lowry, who got married in April and plans to start a family.
The others are Charl Schwartzel and Branden Grace of South Africa, and Marc Leishman of Australia, whose wife's immune system has not fully recovered after she nearly died last year of toxic shock syndrome.
Tennis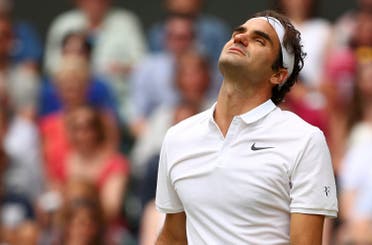 The Zika virus raised its head again as the main excuse for Czech, Tomas Berdych who leads the list of notable tennis players who won't be headed to Rio. He posted on social media that he was not prepared to jeopardise his family.
Berdych has been joined by top ranking Milos Raonic, Simona Halep, and the Bryan brothers, who have also all cited Zika for their reason for not wanting to go. Meanwhile Dominic Thiem said he wanted to prioritise ATP tours over the games.
Former world champion Roger Federer announced his absence from the Olympic Games on Tuesday, citing knee problems that will also keep him out for the rest of the season.
Also absent from the tennis tournament in Rio will be Australian duo Bernard Tomic and Nick Kyrgios who fell out with the Australian Tennis Association.
Pakistan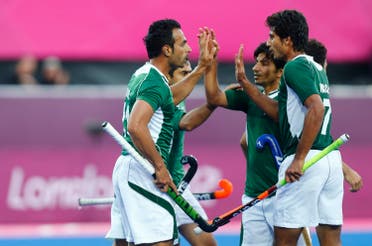 Sport loving Pakistan which is a regular participant at the Olympics and had a decent participation in the 2012 London games, will surprisingly for the first time in its sporting history, will not be sending a hockey team as they failed to qualify.
Perhaps even more embarrassing is the fact that the nation of nearly 200 million people will have no athletes competing, except for seven wild card entries. For many in the South Asian nation this serves a major embarrassment as it has never happened before in Olympic history.
To add insult to injury the wild card athletes are taking part in the judo, swimming and shooting competitions and stand no realistic chance of winning any medals. In their case it will quite literally be the taking part that counts.
Russia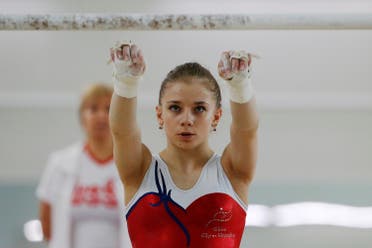 The Russians were facing a blanket ban until recently over the widespread state-sponsored doping across many of its athletes. But eventually it was ruled that rather than collective punishment, the governing body for each sport would individually rule as to whether the Russians could send a team.
Those to be banned have included canoeists, members of the swimming and Pentathlon teams, as well as track and field.
But there will be representation from a lot more Russians than first expected including tennis, archery, equestrian sports, sailing, volleyball, judo, fencing, synchronized swimming and diving.