Past Arab athletes who have been caught doping
Athletes at times crack under pressure and rely on performance-enhancing drugs, here are past athlete who have been caught doping
Athletes are at times under pressure during competitions, especially when representing their countries on the biggest athletic stages, the Olympics. Some of these athlete's crack under pressure and rely on performance enhancing substances to ensure they win and succeed on the world stage. These athletes are almost always caught through drug and doping tests.
Here is a list of past Arab athletes who have been caught using such drugs during their careers:
Ali Saidi-Sief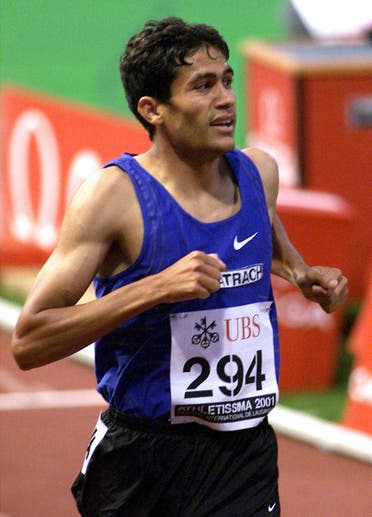 Ali Saidi-Sief is an Algerian Olympic runner who was banned for two years following a failed urine test at the 2001 Edmonton, Canada World Championship in Athletics, with the result showing positive for nandrolone. Saidi-Sief had won a silver medal at the Sydney Olympics the year before in the 5000m race.
Karam Gaber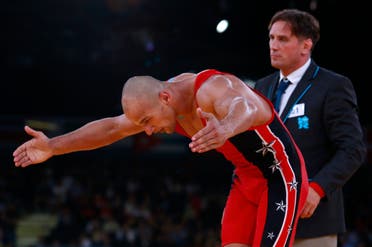 Egyptian wrestling Olympian Karam Gaber was banned for two years after violating to fulfill the requirements for drug testing in August 2015. Gaber, a two-time Olympic medalist, was subsequently barred from participating in this year's Rio Olympics.
Oussama Mellouli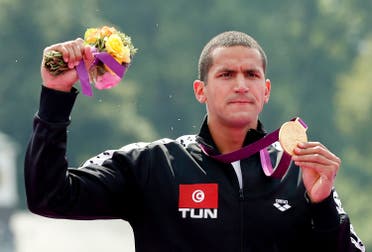 Oussama Mellouli, a Tunisian Olympic swimmer, was the first African male swimmer to ever win a gold medal at Olympics in an individual swimming event after he bagged the 1500m race in the Beijing Summer Games. Mellouli tested positive for amphetamines in 2006 after taking the drug Adderall, a medication used for people diagnosed with attention deficit disorder. He pleaded that he had used the drug in order to help him write a term paper in the days before the US Open meet. The committee however still placed the ban on the Tunisian.
Yousef Ahmed Masrahi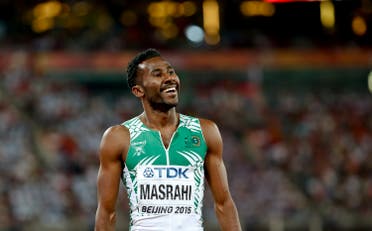 Saudi Olympic sprinter Yousef Ahmed Masrahi was banned from competing in this years' Summer Olympics after a failed drug test came in on Sunday. Masrahi had won gold at the 2014 Asian Games in South Korea.
Brahim Boulami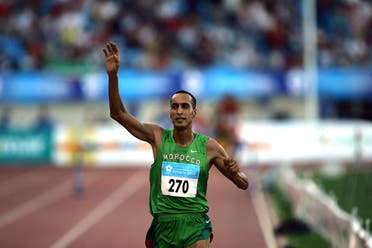 Moroccan born Brahim Boulami had set two world records in the 3,000m steeplechase event, where he finished at 7:55:28 and 7:53:17. The latter was overturned and canceled after it had come to knowledge that Boulami had taken performance enhancing drug EPO during the competition. His ban began on 2002 and lasted for two years.
Ridouane Harroufi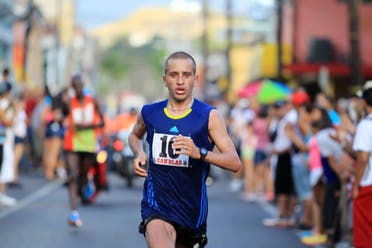 Moroccan long-distance runner Ridouane Harroufi had competed in several marathons across the world, from the IAAF World Cross Country Championships to the World Junior Championships in Athletics. In 2013, Harroufi was tested positive for EPO at the Los Angeles Marathon and was banned for two-years.
Asmae Leghzaoui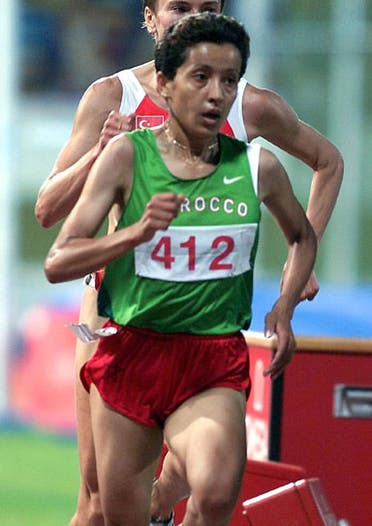 Asmae Leghzaoui is a middle-distance Olympian Moroccan runner. She won gold at the 2001 Mediterranean Games during the 10,000m run. In 2003, she failed a drug test after results returned positive for EPO and was consequently banned for two years. Leghzaoui, however, returned to the track after her ban, competing at the 2008 Beijing Olympics.
Rashid Ramzi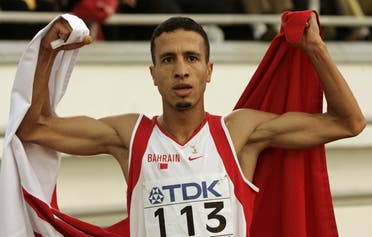 Moroccan-Bahraini sprinter Rashid Ramzi represented Bahrain at the 2008 Beijing Olympics where he won the gold medal for the 1500m sprint. It was later discovered that urine tests came back positive for doping drug CERA, which caused the International Association of Athletics Federations (IAAF) to strip Ramzi of his medal. He was also banned for two years from the sport following the doping case.