Top 10 Olympians to ever compete at the Games
The Olympics have long been known to be a world stage for athletes to showcase their talents and skills in their respective sports
The Olympics have long been known to be a world stage for athletes to showcase their talents and skills in their respective sports. Over the course of the modern Olympics, legends have been shaped as world-records were set and broke. Al Arabiya English looks at the top 10 Olympic athletes to ever grace the Games.
Gert Fredriksson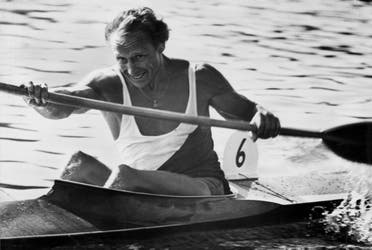 Swedish sprint canoeist Gert Fredriksson was hailed as one of the best canoe racers of his time. Notching six gold medals at the Olympics from 1948 to 1960, Fredriksson was untouchable over the course of four Olympic tournaments in the 1000m sprint race event. Known as the most decorated Olympian Sweden has ever produced, Fredriksson was awarded the Mohammad Taher trophy by the International Olympic Committee as the number one sportsman in the world in 1956, the only canoeist to be presented with this trophy.
Paavo Nurmi
Finnish middle- and long-distance runner Paavo Nurmi dominated distance running in the 20s, winning gold in every Olympics from 1920 to 1928. At his time, Nurmi set 22 official world records in distance running, and was unbeaten throughout his 14-year career in cross country events and 10,000m runs.
Usain Bolt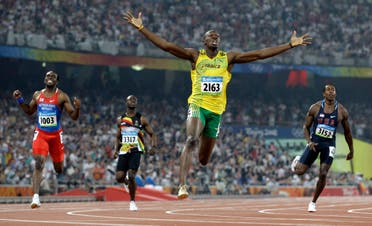 Jamaican sprinter Usain Bolt is one of two athletes on this list to still be competing and will appear in this summer's Rio Olympic Games. 'Lightning Bolt', as he was sometimes referred to, shattered records across the sprinting events as he still dominates all three events – the 100m, 200m and 4 x 100m races. Regarded as the 'fastest man on Earth, Bolt is the first modern Olympian to win six gold medals at sprinting. He was also the first athlete to complete a 'double double', winning gold in 100m and 200m races in two consecutive Olympic Games (2008 and 2012).
Aladar Gerevich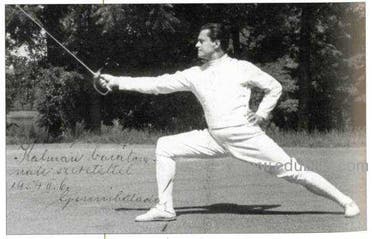 Hungarian Aladar Gerevich is regarded as the 'greatest Olympic swordsman ever' after dominating fencing at the Olympics. Gerevich won 10 medals at the Games from 1932 to 1960, seven of them being gold medals. The games were dismissed in 1940 and 1944 due to World War II, and many say Gerevich would surely have added more silverware to his cabinet had they tournament been played.
Birgit Fischer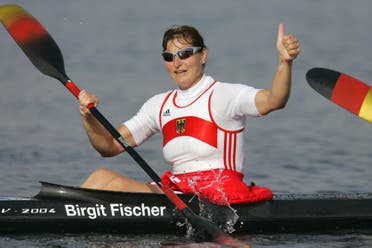 German kayaker Birgit Fischer is highly regarded as one of the best female kayakers in the world. Having represented both East Germany and the reunited Germany at the Olympics from 1980 to 2004, Fischer has amassed a total of 12 Olympic medals, eight of them being gold. She holds the record of being both the youngest and oldest Olympic canoeing champion, where she won at 18 years old and again at 42 years old.
Sir Steve Redgrave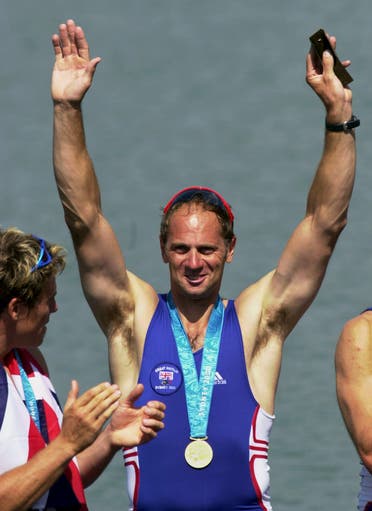 British Olympic rower Stever Redgrave competed in the Olympics from 1984 to 2000, winning five consecutive gold medals. He is regarded as one of Great Britain's finest athletes, and received BBC's Sports Personality of the year – lifetime achievement award in 2011. After his athletic heroics over the course of the past Olympics, Commonwealth games, and Rowing World Championships, Redgrave was appointed a knight bachelor by Queen Elizabeth II in 2001.
Carl Lewis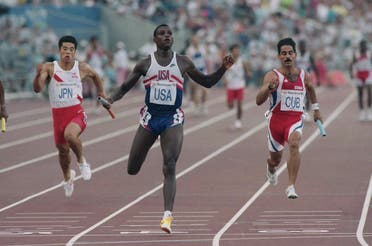 US track and field athlete Carl Lewis topped the 100m and 200m runs as well as the long jump from 1984 to 1996. He won 10 Olympic medals, nine gold and one silver. Lewis was named "World Athlete of the Century" by the International Association of Athletics Federations and "Sportsman of the Century" by the International Olympic Committee, 'Olympian of the Century' by Sports Illustrated in 1982, 1983 and 1984.
Nikolai Andrianov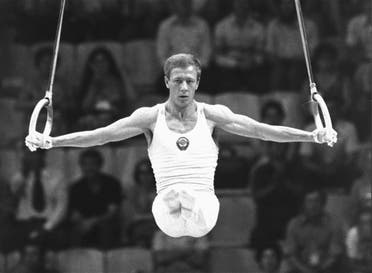 Russian born Nikolai Andrianov is the third most decorated athlete ever, holding 15 Olympic medals, seven of them being gold. Having represented the former Soviet Union from 1972 to 1980 at the Olympic Games in gymnastics, Andrianov won the most individual medals in 1976 with six in total.
Larisa Latynina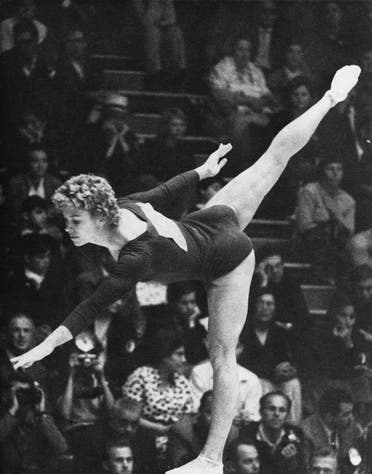 Ukranian gymnast Larisa Latynina represented the now-defunct Soviet Union at the Olympics from year 1956 to 1964. Over the course of these Games, Latynina won 18 medals, a record total number that was unsurpassed until the 2012 London Games when US swimmer Michael Phelps broke her record. The former Olympic gymnast bagged a total of 9 gold medals.
Michael Phelps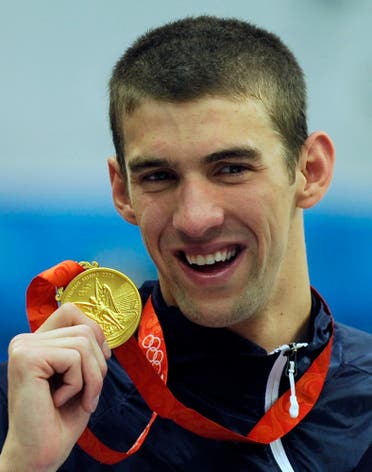 US champion swimmer Michael Phelps is the second athlete on this list to still be competing to this day and will represent his country at the Rio 2016 Olympic Games. Phelps shattered records and grabbed headlines all throughout 2008's Beijing Games when he won eight gold medals – a feat no athlete had completed in a single tournament. In 2012, Phelps bagged four gold medals, which made him the most decorated athlete of all time – holding 18 in total, double the second highest holding record (9).