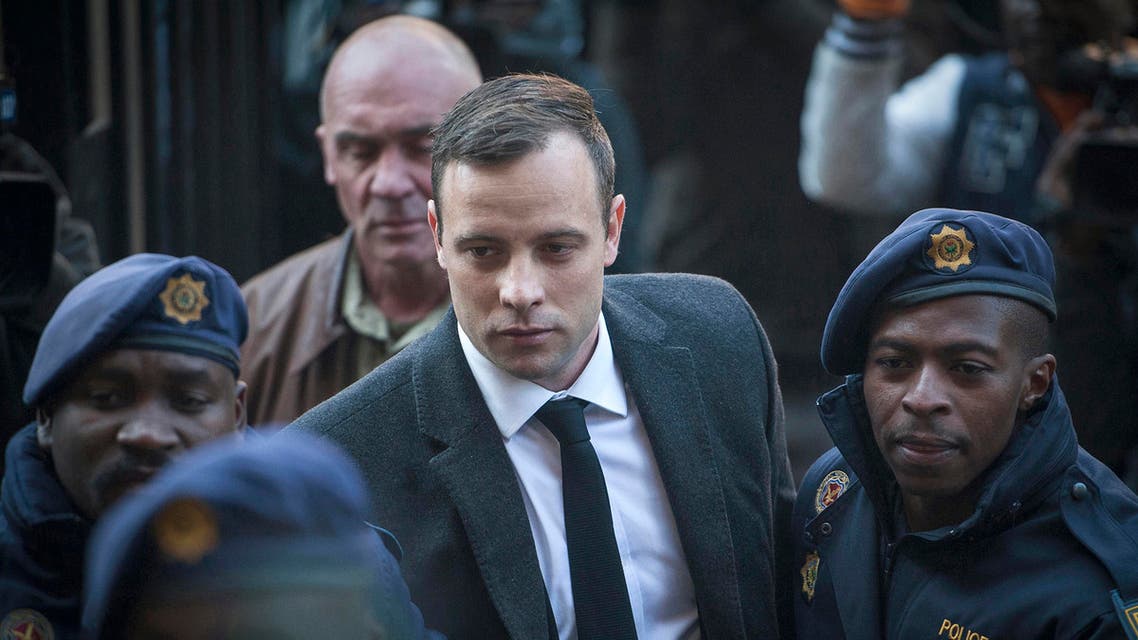 South African prosecutors challenge Pistorius' six-year sentence
The Paralympic gold medallist was sentenced in July for murdering his girlfriend, Reeva Steenkamp
South African state prosecutors sought permission on Friday to appeal Oscar Pistorius' six-year murder sentence saying it was too lenient, but his defence argued the state was prejudiced and had dragged the case on for too long.

The Paralympic gold medallist was sentenced in July for murdering his girlfriend, Reeva Steenkamp, in 2013.

Women's rights groups say Pistorius has received preferential treatment compared to non-whites and those without his wealth or international celebrity status. His backers say he did not intend to kill Steenkamp. Pistorius did not attend Friday's hearing.

Prosecutor Gerrie Nel, who had sought 15 years for Pistorius for the murder conviction, said Pistorius had not shown any remorse and had yet to explain why he fired the fatal shots.

"The respondent fired four shots through the door and never offered an acceptable explanation for doing so," Nel said, reiterating that the sentence was "shockingly lenient".

"His remorse and or prospects of rehabilitating could not be tested," he added, referring to Pistorius' decision not to testify during the pre-sentencing hearings.

Pistorius, who had the lower part of his legs amputated when he was a baby, says he fired four shots into the toilet door at his luxury Pretoria home in the mistaken belief that an intruder was hiding behind it.

His defence has argued that his disability and mental stress that occurred in the aftermath of the killing should be considered as mitigating circumstances.

"I see a lot of prejudice against the accused from the state's side," his main defence lawyer Barry Roux said in a brief rebuttal. "This trial and this process has been exhausted beyond any conceivable exhaustive process."

Before his sentencing, Pistorius served 12 months in prison. But the original manslaughter conviction was increased to murder by the Supreme Court of Appeal in December.

Judge Thokozile Masipa, who sentenced Pistorius in July and had also passed the sentence of manslaughter at the original trial, has been criticised by women's groups for being too lenient.

Masipa said she would issue her ruling later on Friday on whether the prosecution can appeal the sentence.

The track star was treated in hospital for wrist injuries earlier this month, but prison officials said Pistorius denied trying to kill himself. The incident coincided with the first day of competition in the Rio Olympic Games.