Politics of sport in the 21st century
Amid the political turmoil and violence not only in Lebanon, but also the Middle East, sports still exists, but is there even a professional level?
Amidst all the political turmoil and violence not only in Lebanon, but the Middle East as a whole, sports still exist, but is there even a professional level? Children grow up playing a wide range of sports, from team sports, like football and basketball, to individual sports, like tennis and ping pong. This shows that sports still play an important role during the upbringing of children, but then what?
Dr. Danyel Reiche, a Professor for Comparative Politics at the American University of Beirut, and author of recently published Success and Failure of Countries at the Olympic Games, dug deeper into this issue, and collected data that allowed him to come up with a formula for countries' failures/successes at the Olympics. These reasons can also be turned to for other sports as well, and should be, especially in countries that struggle to implement professional sports.
Behind the Scenes at the Olympics
Once looked into, this issue can be questioned from many perspectives, such as the "soft-power" games that go on behind the scenes, as well as the difference between developing countries and those that are already developed, not to mention the budgeting and policies that the government supplies its sports teams with.
Dr. Reiche nicknames the Olympics the "Gold War", due to the soft power that countries seek through their success. Ministries, governments, and institutions all plan carefully, choosing which sports to participate in, and the easiest way to rack up the highest number of gold medals. For example, to win in football means dedicating around 20 players to win one medal, whereas putting each athlete in a sport would mean 20 medals instead. Another way around this is allowing more women to join, thus doubling the medals in a different way, but there is some reluctance at times, such as women's rugby, which many people weren't too keen on.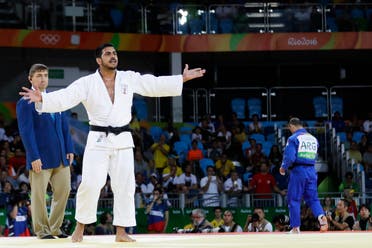 The country's role at the Olympics is also determined by other factors. Developed countries join to win medals, and break records, whereas the developing countries are usually there for recognition, doing little more than "spectating". Of course, there are a few developing countries, such as Kenya and Ethiopia, that bring around exceptional talent, and win. On the role of Arab countries, Dr. Reiche commented, "We need to differentiate when we talk about Arab countries, between the wealthy countries of the Gulf, and the other countries." He then went on to say that for a country like Palestine, which is struggling to keep itself on the map, it is about recognition, about showing up at the opening ceremony, waving the flag, reminding people that they exist.
Finally, there is the role of the government and sports institutions that needs to be questioned. Of course the GDP, and other monetary factors affect the level sports are at in a certain country, but sometimes, even in rich countries, bad policies and choices end up as the cause for loss in the Gold War, such as in Finland, who only won 1 medal in this Olympics, and it was a bronze for boxing.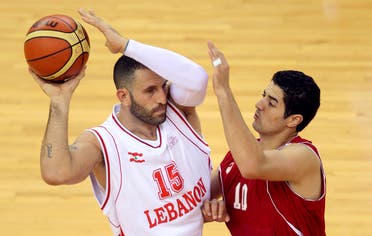 Buckets of talent… but is it enough?
In Lebanon, on the other hand, money disappears. Several sources have agreed that there is a budget for sports in Lebanon, but very little of it actually goes to sports. Some people even believe that there are fictitious clubs, that just bring in money from the budget allocated to sports, without showing any end result, i.e: a team.
This is a shame, really, as there is a lot of talent in Lebanon, but no one is willing to play professionally due to not only the lack of funds and money, but also the poor exposure, the small club followings, and the rare chance of ever making it to the European leagues. Last weekend, on the 10th of September, the Lebanese national team hosted a team of legends, which included Michel Salgado, Roberto Carlos, Luis Figo, and Carles Puyol, to name a few, in a seven-a-side game which ended 4-3 to the legends. The impressive football that the Lebanese team displayed was a surprise, as many thought that their level of play wouldn't be anywhere near that of the legends.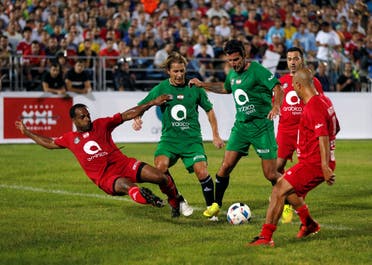 This is motivating, as it can be seen as an effort to put sports back into full swing, and give opportunities and chances to those who think they can, and would like to compete for the country, in the country, or even just representing the country in a foreign league. The large amount of talent that exists in these countries is going to waste, whereas it could be the building block for an exceptional future in sports.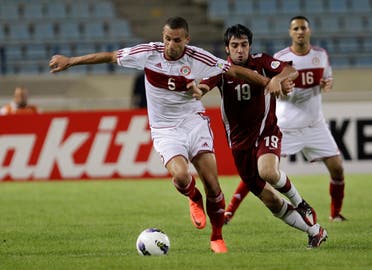 As more and more people begin to see that sports is a way of not only generating income, but also attracting attention and cementing a place in the world of the elite, it will be taken more seriously, and planned more carefully. There are always news sports being introduced at the Olympics, and these are the sports that developing countries should focus on, as they will have the same amount of time as the rest of the world to practice. This reluctance to take sports seriously is now an outdated concept that holds back talented countries from achieving greatness.