Have we gotten Wenger all wrong?
Not so long ago Wenger was a common target across football due to a dismal start to the season
Arsene Wenger celebrated 20 years as Arsenal manager last week and he got what he always wanted. He got the perfect 45 minutes of Goonerball as his team blew away Chelsea with a sensational first half display of high pressing, slick passing and clinical passing. 3-0 up at half-time, not even a bow could have made it a better gift.
The performance came on the back of a difficult start to the season endured by the Emirates Stadium side. Thick skin has been a requirement for Wenger for quite some time, bearing the brunt of much derision and ire, but even by such a standard the Frenchman has had it tough over the past few weeks and months. It'd be understandable should he wish to hide in his zippy trench-coat at times.
So did we all get it wrong? Not so long ago Wenger was a common target across football, most notably towards the end of the transfer window when Arsenal appeared to be stalling in their efforts to sign key targets, coupled with a dismal start to the 2016/17 Premier League season. Were conclusions reached too hastily?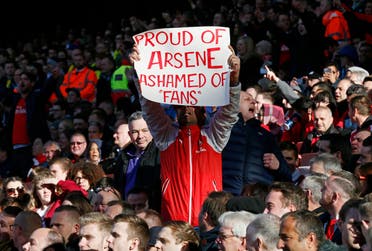 Indeed, the Gunners have recovered admirably since their opening day defeat to Liverpool, with Wenger's side yet to suffer another loss since then. Sunday's win over Chelsea was the culmination of their progress over September, raising them firmly into the picture at the top of the Premier League table.
The crisis so many predicted Arsenal to be on the brink of hasn't materialized and instead the North London side are moving forward as a result of the signings they made during the summer. On the basis of the win over Chelsea, Shokdran Mustafi has already forged a center-back understanding with Laurent Koscielny with Granit Xhaka also making an impression in the center of the pitch. Lucas Perez has only two appearances as a Gooner so far, but now that the dust has settled it's fair to conclude Arsenal improved their squad over the summer.
But did that happen by design or as a result of the public pressure Wenger came under? Fans demanded he make signings in the transfer market and he did so in the final week of the window, but was that the way he planned it? Or were the signings of Mustafi and Perez made to appease those who had so vociferously questioned Wenger?
Regardless of the true foresight behind the signings, Arsenal - after all that has been thrown their way - look well-placed to challenge at the top end of the Premier League table this season. Manchester City have positioned themselves as frontrunners early on, with 10 wins from 10 games under Pep Guardiola this season, but the Gunners look just as strong as any other side at this stage.
"We still have much more to do," Wenger insisted after the impressive win over Chelsea. "Defensive solidity, our movement off the ball, our movement without the ball... our pressing isn't always perfect. In the game, I think we were at the requested mental level, yes. But top level competition is to show you can do that in every single game."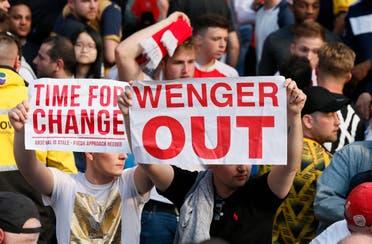 Wenger is right that Arsenal still have progress to make before they can claim to have reached full fulfilment, but he must be somewhat satisfied with how his team have bounced back from the brink of catastrophe last month. The Frenchman has had the humility not to gloat, not to point out that he was right all along, but he would be afforded a hint of a smug smirk.
Now the task is to prove wrong those who say Arsenal can't sustain a challenge. The Gunners have enjoyed impressive spells of form before, only to fall away when it really matters. If Wenger really wants to counter his critics he must strive to further change perceptions of his club.