Meet the Jordanian female footballer who says nothing is impossible
Jordanian Jeeda al-Naber, player in the FIFA U-17 Women's World Cup, is realizing her passion for football
One minute of speaking with Jordanian Jeeda al-Naber, player in the FIFA U-17 Women's World Cup, is enough to realize her passion for football and her determination to expand women's football in Jordan.
Naber's football journey started at the age of six, when she began playing for a small league in Jordan's capital Amman. Determined to pursue the sport, she transitioned into a larger Jordanian club, where she was given the opportunity to try out for the kingdom's national football team, quickly becoming a midfielder for the under-17 team. Today, five years after joining the team, she will be participating in the U-17 Women's World Cup.
The tournament is the biggest sporting event in Jordan's history. Sixteen national teams are expected to participate, which is scheduled to take place between Sept. 30 and Oct. 21, 2016. During the championship, all teams will play 32 matches in four stadiums in Amman, the northern city of Irbid, and the northeastern city of Zarqa.
Speaking with Naber ahead of Friday's opening ceremony, she recalls the challenges she has faced and the goals she hopes to achieve.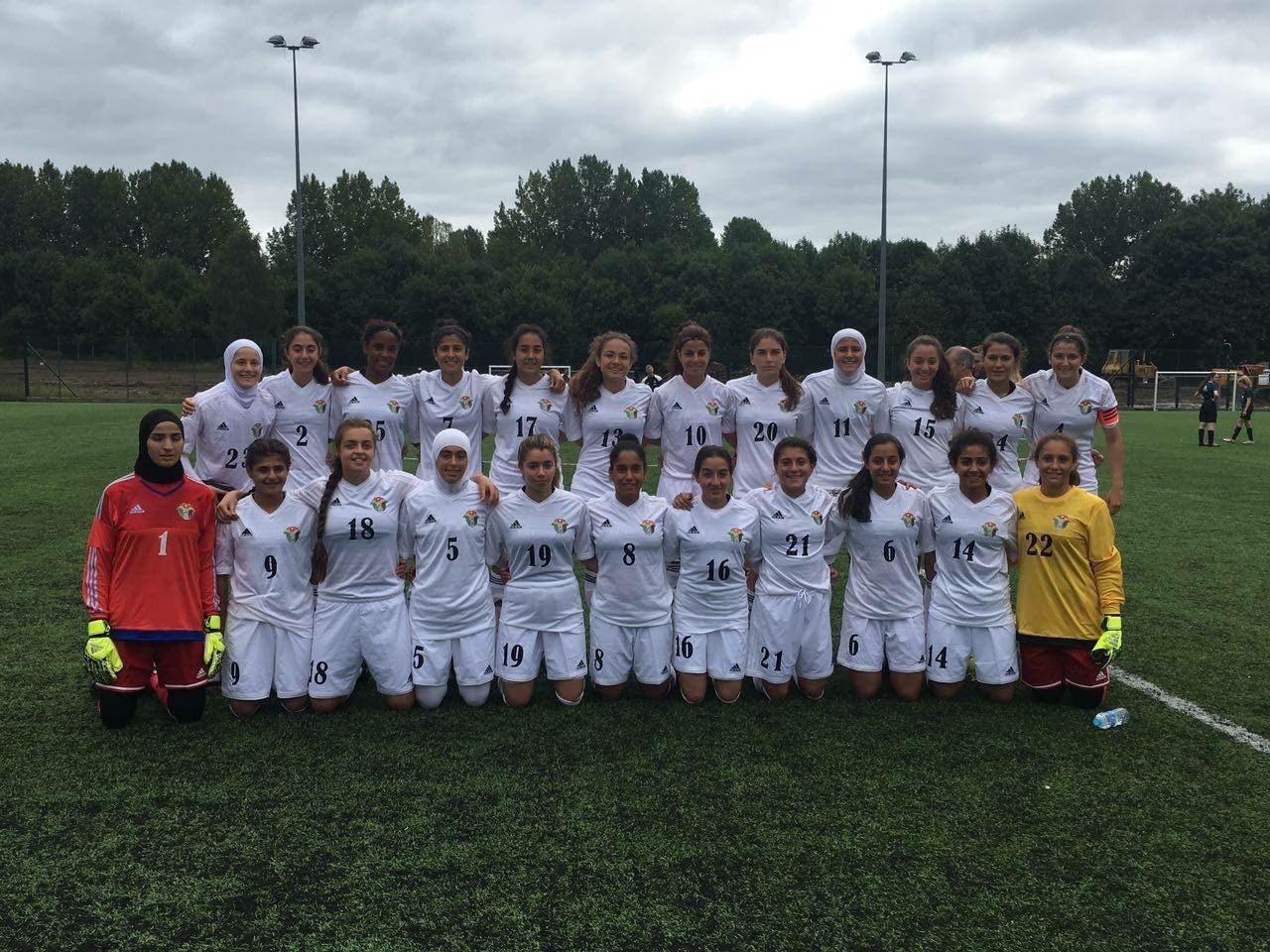 Q. How does it feel to be participating in the FIFA U-17 Women's World Cup?
A. It is a huge honor. Not only am I extremely proud to be representing Jordan in the World Cup, I am also ecstatic that the tournament is being hosted in my home country. The World Cup is every football player's dream, and my dream is finally becoming a reality. The best part is that playing for the national team means I am representing an entire country.
Q. How has the training process been?
A. Training has been extremely tough, but only because we, as players, know that this kind of intense training is required to participate in the World Cup. Our coaches have been working very hard with all of us to raise our fitness and tactical levels.
Q. What has been the biggest challenge thus far?
A. As a team we have been through a lot, but the hardest part has been proving to the Jordan Football Association (JFA) and Jordanian society that our team is capable of participating at such a high level of football as FIFA. Another challenge has been proving to people that all the work, time and resources they have invested in us will not go to waste.
Q. What are the key elements for your team's success in the World Cup?
A. We have to play our absolute best. Every one of us has to be stronger and smarter than our opponents.
Q. How has your football career evolved since the announcement of the tournament?
A. After the announcement, I have become introduced to new coaches who have different perspectives on football, I have gained additional experience in the sport, and I have developed my self-confidence. For the first time in my life, I feel like I am playing international professional football at a very high level.
Q. What do you hope to see happen for women's football in Jordan over the next 10 years?
A. I hope that facilities and resources will be able to accommodate everything a women's team requires. My goal is to have suitable fields, gyms and locker rooms that provide the most apt environment for success, comfort and development. I also hope to see an increase in the number of young girls playing football in Jordan.
Q. What advice would you give to a young female Jordanian who aspires to participate in the FIFA Women's World Cup?
A. Do not listen to anyone who may be unsupportive. If she truly loves the sport, she should work as hard as possible because none of her hard work will go to waste and nothing is impossible.