Bad boys and drug cheats: Is Tennis taking a turn?
Tennis can be the most parochial of sports: one that froths at the mouth whenever a four-letter obscenity is uttered or a racquet is smashed
Tennis can be the most parochial of sports: one that froths at the mouth whenever a four-letter obscenity is uttered or a racquet is smashed, but one that completely misses the point when it comes to the bigger picture.

Never was that clearer than during the past week with the differing reactions to two sorry shows, one involving Nick Kyrgios and the other, Maria Sharapova.

Kyrgios is tennis' latest bad boy. In a sport that prides itself on its pristine image, there's a sense that all you need to do to have that label attached to you is forget to comb your hair or accidently burp. The Australian, however, has a charge sheet that for once does the moniker a semblance of justice. Among other things, he's been accused of calling an umpire "dirty scum," argued with spectators and made lurid remarks about Stan Wawrinka's girlfriend while playing against none other than Stan Wawrinka.

Last week, Kygios added to that list by tanking his second round match at the Shanghai Masters against Mischa Zverev. While throwing the clash he asked the umpire, "can you call time so I can finish this match and go home?" It's not the first time he's not bothered to put any effort in, last year at Wimbledon, he gave up during his loss to Richard Gasquet, not bothering to return the Frenchman's serves during one game.

For his efforts, or lack of them, the 21-year-old was fined $17,000 and once again was on the receiving end of a lot of opprobrium, most of it along the lines of bringing the game into disrepute and wasting his talent.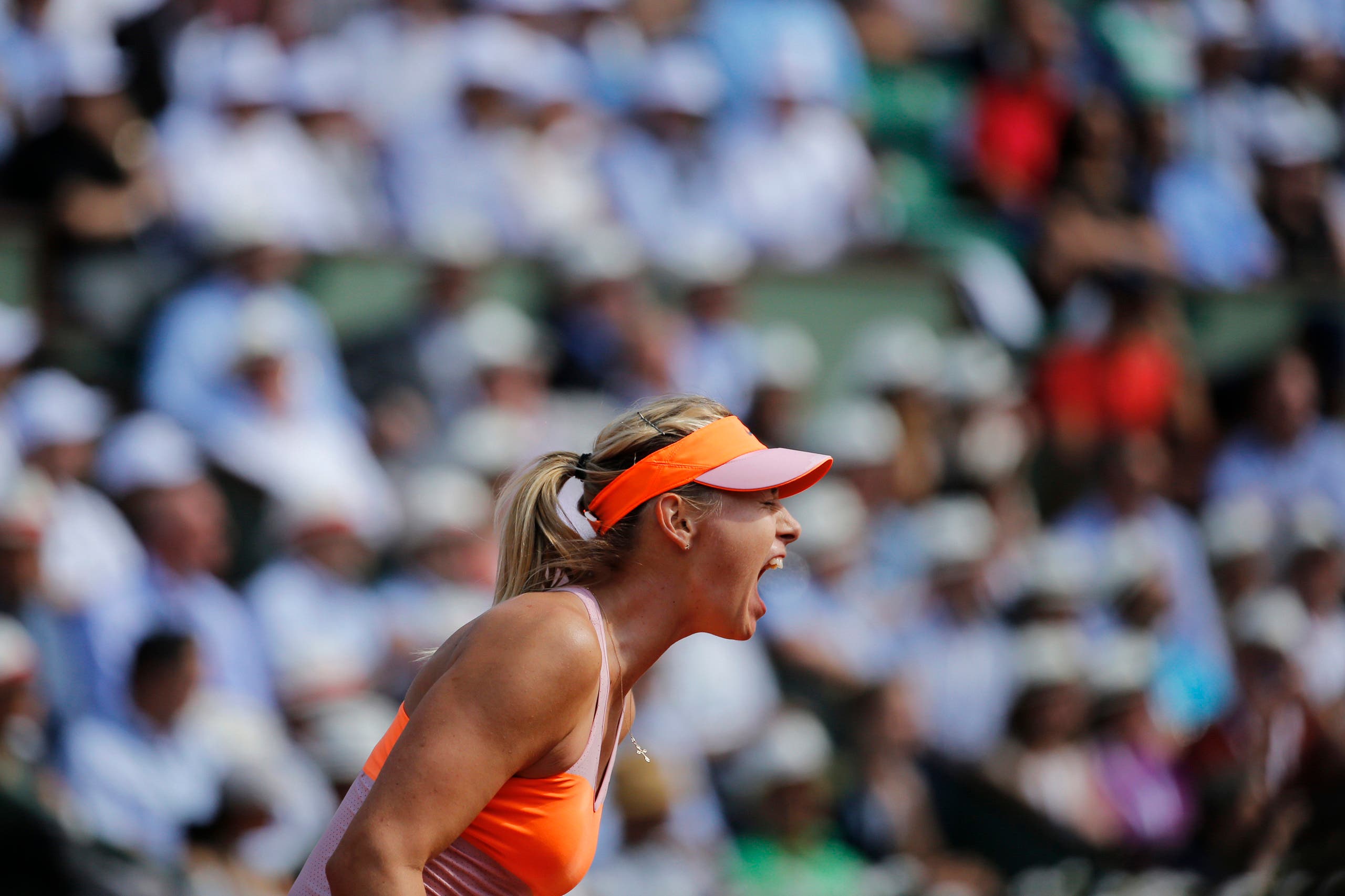 Kyrgios, as good at returning the criticism he is served, said: "I don't owe [fans] anything. It's my choice. If you don't like it, I didn't ask you to come watch. Just leave…you know I'm unpredictable. It's your choice. I don't owe you anything. Doesn't affect how I sleep at night."
While the sight of Kyrgios acting with all the grace of a stroppy teenager isn't great, he is right in that the only person Kyrgios owes anything to is himself. When he steps onto a tennis court he represents no one but the man he sees when he looks into a mirror.

What he sees is anyone's guess: a hugely talented tennis player? A tormented 21-year-old? An unpredictable talent who's still trying to work out what life's all about? From comments he's made in the past - saying he doesn't enjoy the game, that he sometimes gets bored while on court and he finds the weekly grind of life on tour tough - it's probably fair to say he sees a young man battling emotions we all feel at times, the exception being he's battling them in the full glare of a clearly unsympathetic public.

What he gets in return is a lot of sanctimonious clichés about not respecting the game and giving tennis a bad name from people forgetting that top-level sport is played on the edge by players who, for all their talent, are human and make mistakes.

One such critic is John McEnroe, who in the past has told Kyrgios to walk away from the sport if he really hates it that much. The former "Super Brat's" reaction to the Australian's misdemeanors is in stark contrast to how he acted in Las Vegas last week when he was only too happy to be pictured alongside drug cheat Maria Sharapova.

McEnroe, along with fellow legends and tennis ambassadors Martina Navratilova and Billie Jean King, was seen high-fiving and taking part in exhibition matches with the Russian, who interrupted her 15-month ban to take part in the sort of event tennis specializes in: fun-and-laughs matches that are generally as unfunny as they are retina-scorchingly hard to watch. Considering tennis fans find it side-splittingly hilarious when a pigeon perches on the net at Wimbledon, those forced-fun displays are crimes we can overlook.

The real problem is that, looking at the photos posted on social media, McEnroe and Co had absolutely no problem at all welcoming the sport's highest profile drug cheat. That alone brings into question their judgment, but to do so at a time when tennis' lax approach to doping is in the spotlight, partly thanks to Sharapova, is crass stupidity and far more worrying than any strop Kyrgios might have.

For several years, tennis' efforts to tackle doping have been criticized as ineffective and complacent. It tests its athletes at about the same level as less lucrative and far-lower profile sports such as handball and kayaking. So you'd think Sharapova would be kept at arm's length from any photo opportunity while serving her reduced ban for taking meldonium. The Russian, however, was welcomed with open arms and not the anger and criticism Kyrgios' strop was. From the outside looking in, it seems struggling to cope with packed schedules and inner demons is a far graver crime than doping.

Tennis needs talent like Kyrgios, an unpredictable talent who can win several Slams. The 21-year-old needs compassion and understanding, rather than kneejerk condemnation.

What tennis doesn't need is a lax attitude toward drug taking and the inappropriate love-in we saw in Las Vegas. The sooner it realizes that, the better.