Appeal of women's soccer growing, FIFA chief says in Jordan
Infantino said women's soccer has already come a long way, citing what he said were strong skills displayed in the 16-team competition in Jordan
The U-17 Women's World Cup hosted by Jordan shows that the sport "is not only confined to some parts of the world," FIFA's president said after watching North Korea win the title in a 5-4 penalty shootout against Japan.
The competition, which ended late Friday, marked the first time an international women's soccer tournament was held in the Middle East. FIFA's Gianni Infantino said more needs to be done to develop soccer in a region where women aren't typically encouraged to take up sports.
"That's why it was important to have this U-17 World Cup here," the head of world soccer's governing body told reporters after the title match.
"The resounding success of this World Cup shows that women's football is not only confined to some parts of the world, but it's really worldwide," he said.
"More needs to be done," he said. "Girls have to come out, have to play, the parents have to bring them to play football, and I think the future will show that we were right in coming here."
Infantino said women's soccer has already come a long way, citing what he said were strong skills displayed in the 16-team competition in Jordan.
"Women's football, even at the youth level, has nothing to do any more with what it was only some years ago," he said. "Now the girls are really athletes with top skills."
For Jordanian girls and women, the tournament offered a rare opportunity to watch a game in a stadium. Typically, crowds are overwhelmingly male and women tend to stay away because of a rowdy atmosphere, said Mohammed Abu Samak, event manager at the Jordan Football Association.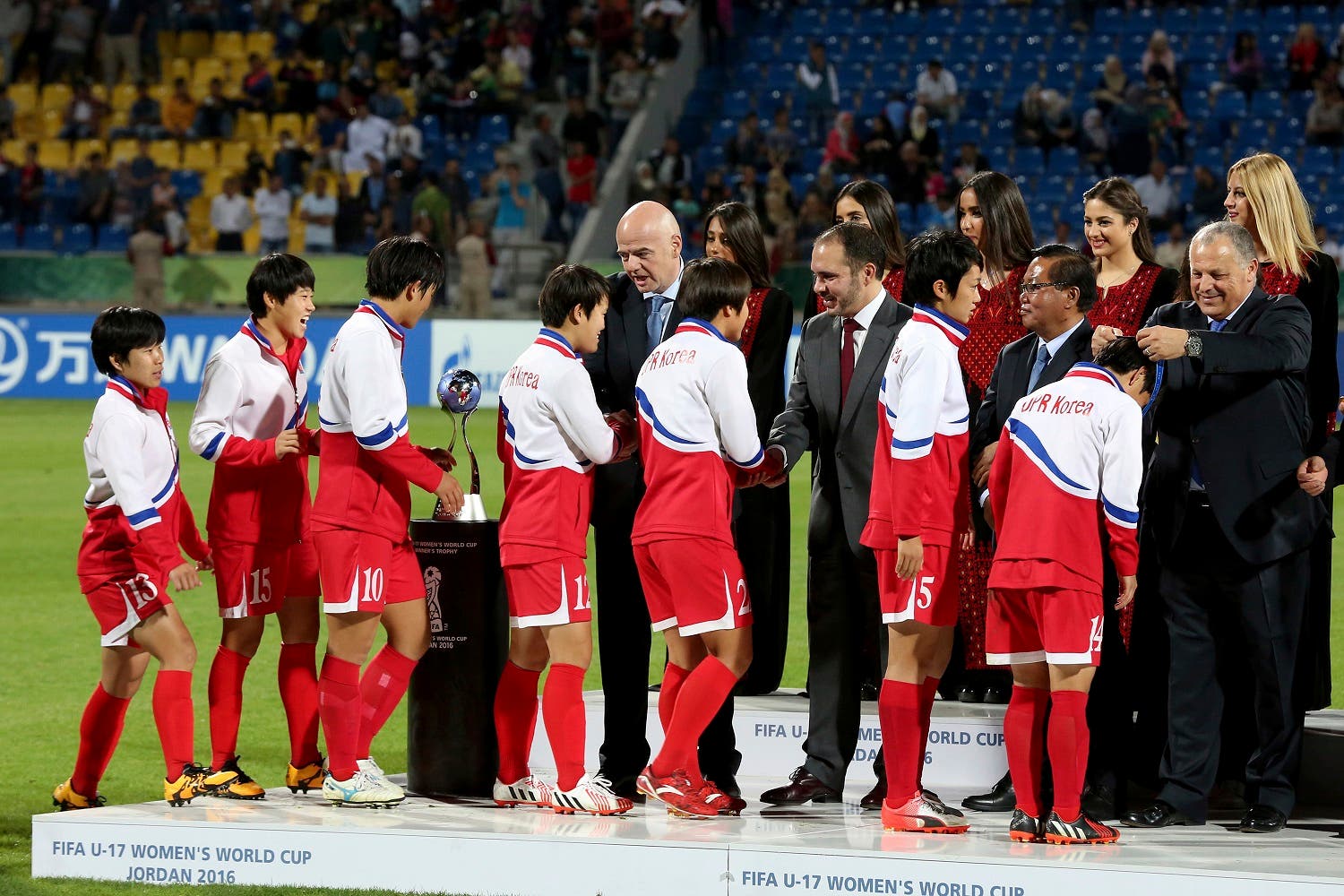 Over the years, repeated efforts to attract more families and female spectators have failed, he said, adding that he's not optimistic about change.
Ibraheem Qudaisat, 46, attended Friday's game with his three young daughters, a first for the family. Qudaisat, a physician, said he agreed because he was counting on a relaxed family-friendly atmosphere in the stadium.
His oldest daughter, 11-year-old Sarah, had been pleading with him to go to a match because former students from her school play in the Jordanian U-17 national team.
Sarah, who became interested in taekwondo after a Jordanian won the country's first Olympic gold medal in the sport this year, was excited to watch her first soccer game.
"When I saw the Olympics this year, I got inspired by seeing sports," she said. "And now I am inspired by football."
The U-17 Women's World Cup was first held in 2008 and takes place every other year. North Korea won in 2008 and became champion for the second time Friday.