Benitez finds redemption at transformed Newcastle
On Tuesday night, the former Liverpool and Real Madrid coach took Newcastle to the top of the Championship after a 3-1 win away at Barnsley
It's been quite the start for the legendary Champions League-winning Spanish manager. A new league. Control of his football club from top to bottom, and a surge to the top of the table.

No, not Pep Guardiola. The other Spanish manager.

Yes, it has been a great few months for Newcastle manager Rafa Benitez.

On Tuesday night, the former Liverpool and Real Madrid coach took Newcastle to the top of the Championship after a 3-1 win away at Barnsley. It would take a brave individual to bet against them staying there for the rest of the season.

Relegation from the Premier League brought fears Benitez would - as most managers would have likely done in his position - jump ship, but Benitez is not most managers.

It may come as a surprise to Premier League fans, but football does not begin and end with the self-styled "Best League in the World". Not that Benitez intends to stick around the Championship for too long.

Victory against Ipswich today will cement Newcastle's position at the top of the table. After a worrying start to the season which saw them lose their first two matches, Newcastle, a shambles last season, are team transformed.

Eight of the next 10 matches have been won playing excellent, passionate football; clean sheets are common again; and a group of players, perceived dilettantes under Steve McClaren and Alan Pardew, are clearly on board with the new man's methods.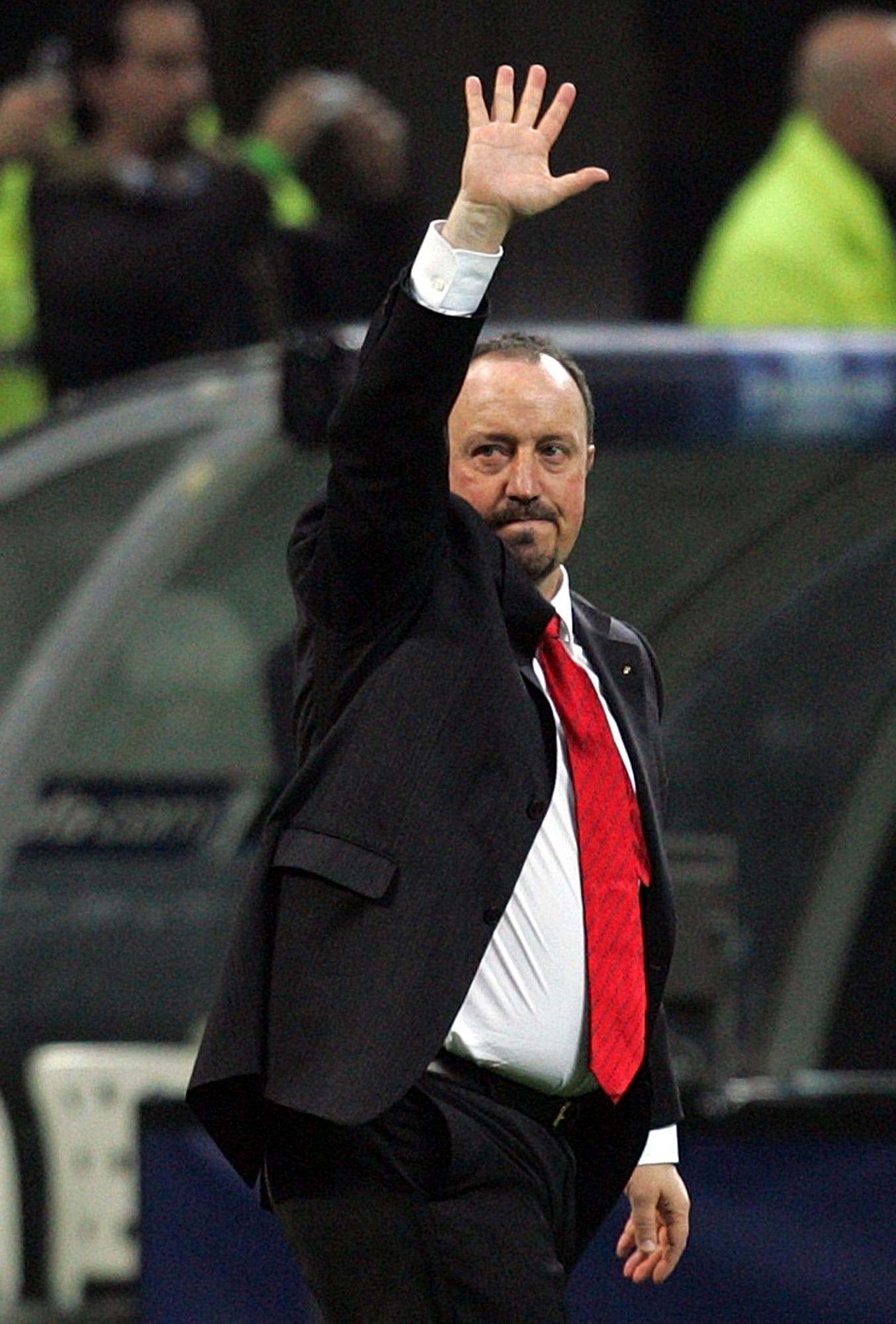 Above all, a deliriously happy, adoring group of supporters showering Benitez with love he has not experienced since his Anfield heyday.
As football fans, we have a tendency to pointlessly question how managers would fare in hypothetical situations. Sure Guardiola was great at Barcelona and Bayern with the world's best players at his disposal, but could he turn, say, Aston Villa around? And just how would Jose Mourinho fair at a Championship club?

As if these top managers have some sort of obligation to satisfy our curiosity.

Still, here is one of the world's finest coaches doing exactly that. Benitez, it is safe to say, is the finest manager to ever take charge of a club at this level.

Crucially, unlike Mourinho in his final months at Chelsea, he does not seem to have lost any intensity or focus in his new environment. If anything, his move to Tyneside, and a level of football he has not experienced before, seems to have reinvigorated him after his experience at Real Madrid.
Getting his point across
Of course it's not the first time he has breathed new life into an ailing northern English club.

When he arrived at Liverpool in the summer of 2004, he found a club that had gradually turned stale in Gerard Houllier's last two seasons. Some players where perceived to be unable –or worse, unwilling – to learn. Others, including Steven Gerrard looked to have lost their enjoyment of the game. Benitez immediately set about revitalizing the club. Those not on board with ideas were shipped out, and other senior players were taken aback with his strict methods.

Michael Owen, looking to engineer a transfer, was barely acknowledged in the new manager's early days, while Liverpool stalwarts Didi Hamann and Sami Hyypia fell foul of Benitez's disciplinarian streak.

Everyone knows what happened at the end of his first season. And he achieved that without the urge to make friends.

If you Google "Gerrard Benitez", the search results will not be of glory in Istanbul; of how the Spanish manager turned the young Englishman into one of Liverpool's greatest players by playing him in a wide midfield role or as a second forward behind Fernando Torres; or of the incredible 2008-09 season which saw captain and manager almost winning the Premier League.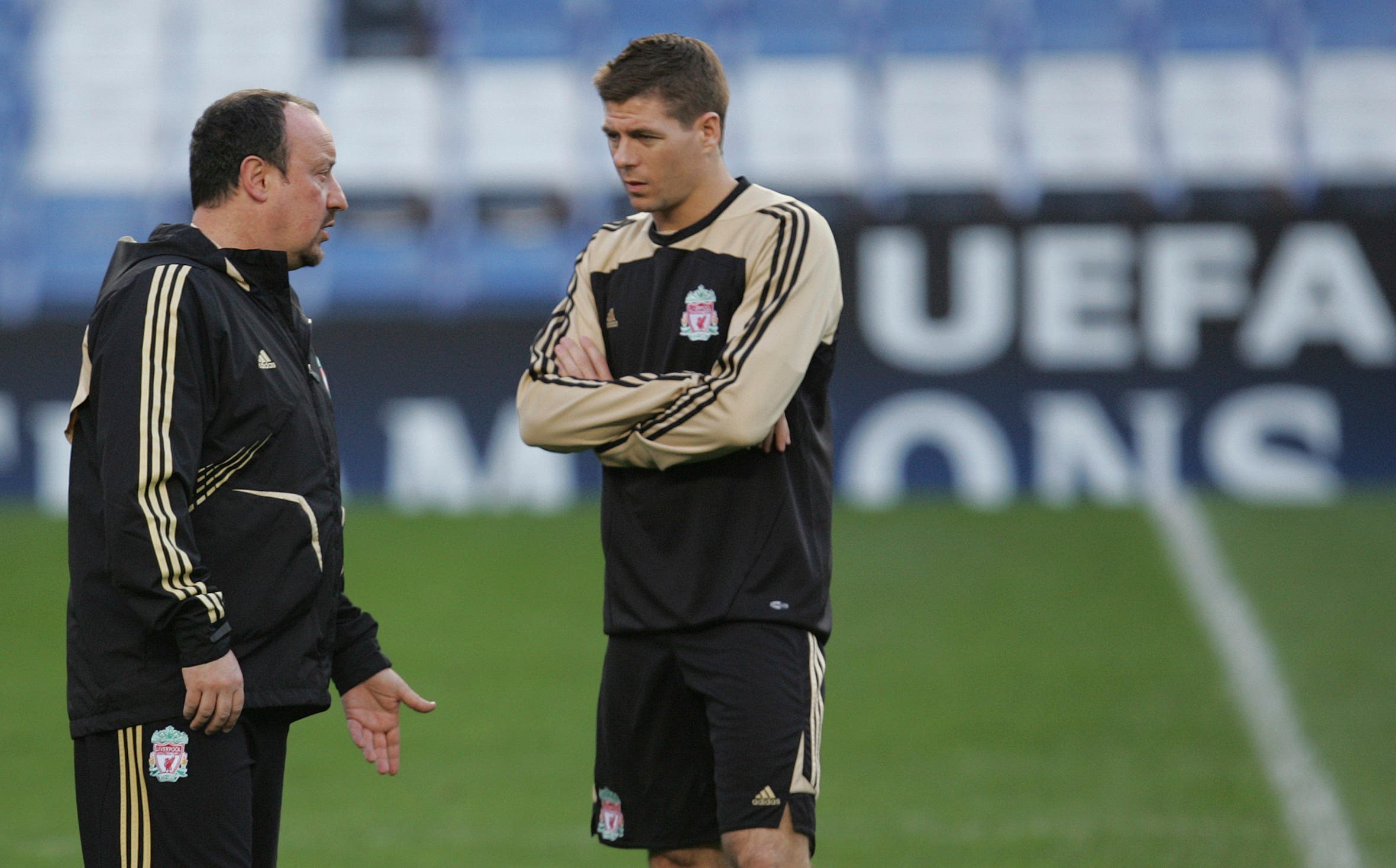 Instead, you'll get one article after another referencing the "frosty" relationship between the two.

In his book on Benitez, "Season on the Brink", Spanish author Guillem Balague tells of how the Spaniard's lack of sycophancy towards senior players, something that Houllier had increasing fell foul of, left the increasingly influential Gerrard wondering if he was even wanted at Liverpool.

"The previous regime had made a point of looking out after him to the extreme," he wrote. "Gerrard knew, and was constantly told, that he was key part of the project they were constructing. Benitez, by contrast, seemed almost indifferent towards his captain. The player, like other key members of the squad, could freely discuss tactics with the French coach. However, as we have seen, when he began to offer comments to Benitez at half time, the manager brusquely acknowledged him, not completely sure of what he just heard, and then carried on regardless. All of a sudden, Gerrard was 'only' the captain again."

The players had no choice but to accept his ideology, and eventually acknowledged the coach's influence on them.

"Rafael Benitez isn't big on relationships," Hamann said in his autobiography 'The Didi Man: My Love Affair with Liverpool'. "But in my mind he is pure managerial genius."

Gerrard even admitted that in seeking his manager's approval he was transformed into a more complete player.

Benitez knew he must pull of the same trick at St James' Park. If he was comfortable putting one of English football's finest talents in his place, he was hardly going to be apprehensive about letting underachievers like Jonjo Shelvey and Yoan Goufran know who's boss.

It has worked. The cobwebs of complacency and incompetence that have characterized the club's recent demise, have been blown away.
Rafa's redemption
The often parochial English media hasn't always been kind to foreign managers. André Villas-Boas, Roberto Mancini and, lest we forget, Claudio Ranieri, were all maligned to various degrees.

Few have suffered as much as Benitez. From his treatment over his spats with Alex Ferguson and cronies like Sam Allardyce, to ridicule of his tactics and his portrayal as a "fat Spanish waiter" by the public.

His redemption has been swift.

As usual, it was done on the pitch, and in the manager's own style. The 4-3 win over Norwich was a Benitez team at its best; refusing to accept almost certain defeat, by sticking to the game plan. It's no Champions League final, but in many ways that's what made it such a significant result. Benitez is happy to slug it out in one football's most physically demanding divisions.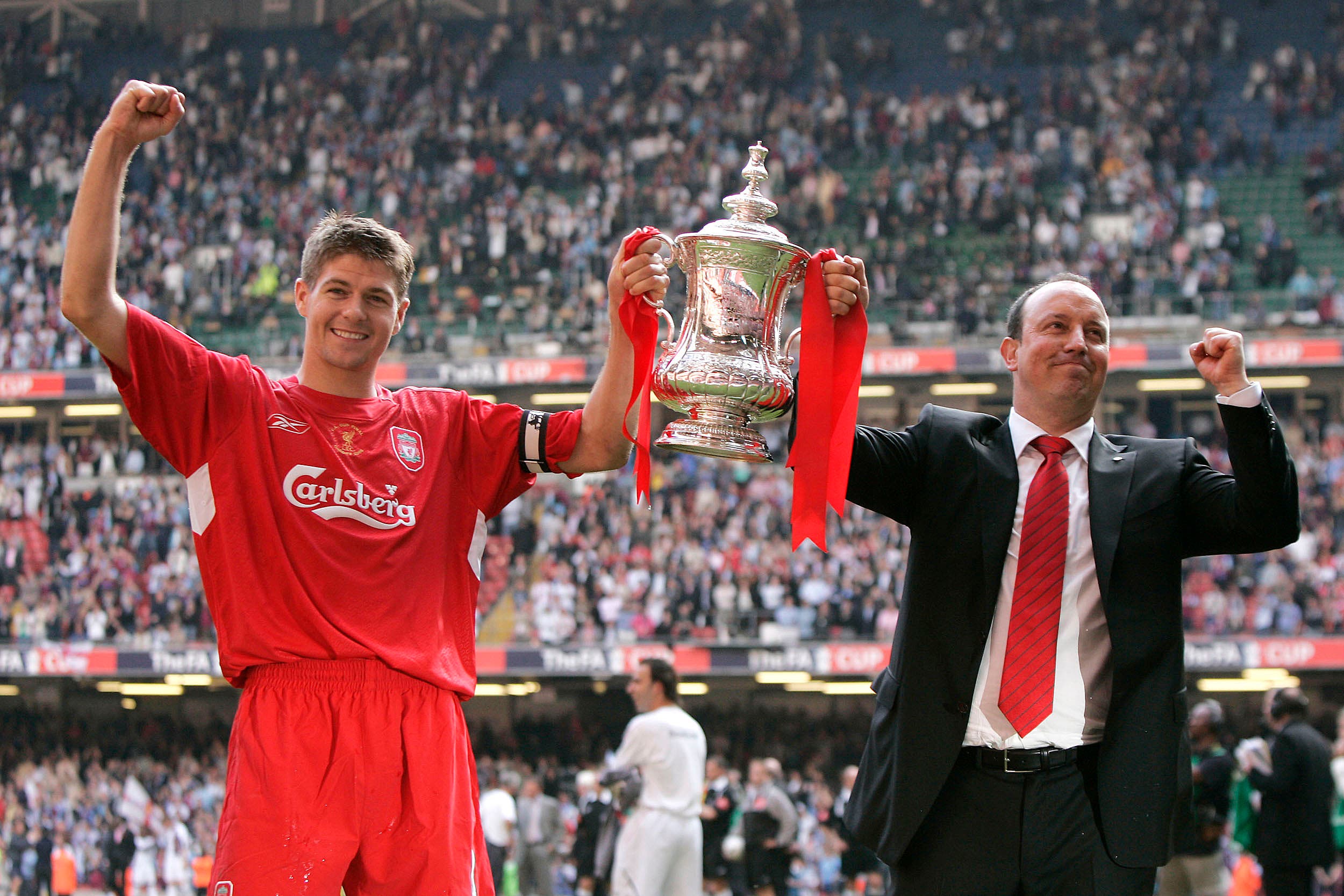 It's not so much that Benitez has turned Newcastle's fortunes around; or even that he has completely altered the mentality of the players. It's that he has done those things in such short period of time.

Hamann, for one, was in awe of Benitez's capacity to clearly get his points across.
"Rafa had the ability to achieve this rapid transformation from total blankness to incredible insight in just two minutes," the German said. "He was incisive. He had the mind of a prosecution barrister and the words of a Spanish troubadour".

On Tuesday night, 6,000 fans made the trip to Oakwell to see their team go to the top of the Championship for the first time under Benitez.

"We are Newcastle and we're going to win the league," rang out from the away end. In the stands, as much as on the pitch, Benitez has made his point.

"Talking to Benitez was like when your car windscreen's iced up on a winter's morning," Hamann added. "You can't see anything, but when you switch on the de-icer gradually you start to see through the impenetrable barrier of ice, a hazy picture emerges and within two minutes you have a full technicolor image.

A comparison of Benitez with his predecessors is deliciously tempting. The hazy, monochrome days of Pardew and McClaren have been blown away to be replaced by clarity of vision, and it's taken a Spaniard to get the message across.