Miroslav Klose: The definition of a legendary German goal machine
From a boy born in Poland to the World Cup's all-time top scorer, Miroslav Klose has lived through an extraordinary career
From a boy born in Poland to the World Cup's all-time top scorer, Miroslav Klose has lived through an extraordinary career and retired, aged 38, on Tuesday. Having scored 16 goals with Germany in the four World Cups that he participated in, Klose was also a huge influence on his side in the Euros (2004, 2008, 2012) and his clubs.
He scored his record-breaking goal against Brazil in the 2014 World Cup, leaving Ronaldo in second with 15 goals and Gerd Müller in third with 14 goals. That same year, he retired from international football, after winning the World Cup, and two years later, after a final season with Lazio, he retired as a football player all together.
Invited by Joachim Löw, he will now be part of the German National Team's coaching staff. The two have collaborated several times before but it will be the first time that both are coaches. Germany is having an excellent run in the Russia 2018 World Cup Qualifiers, winning all their games, without conceding a single goal. It seems like Löw is looking to bolster the offensive coaching as he heads into what may be his final World Cup (2018) and Euro (2020) competitions.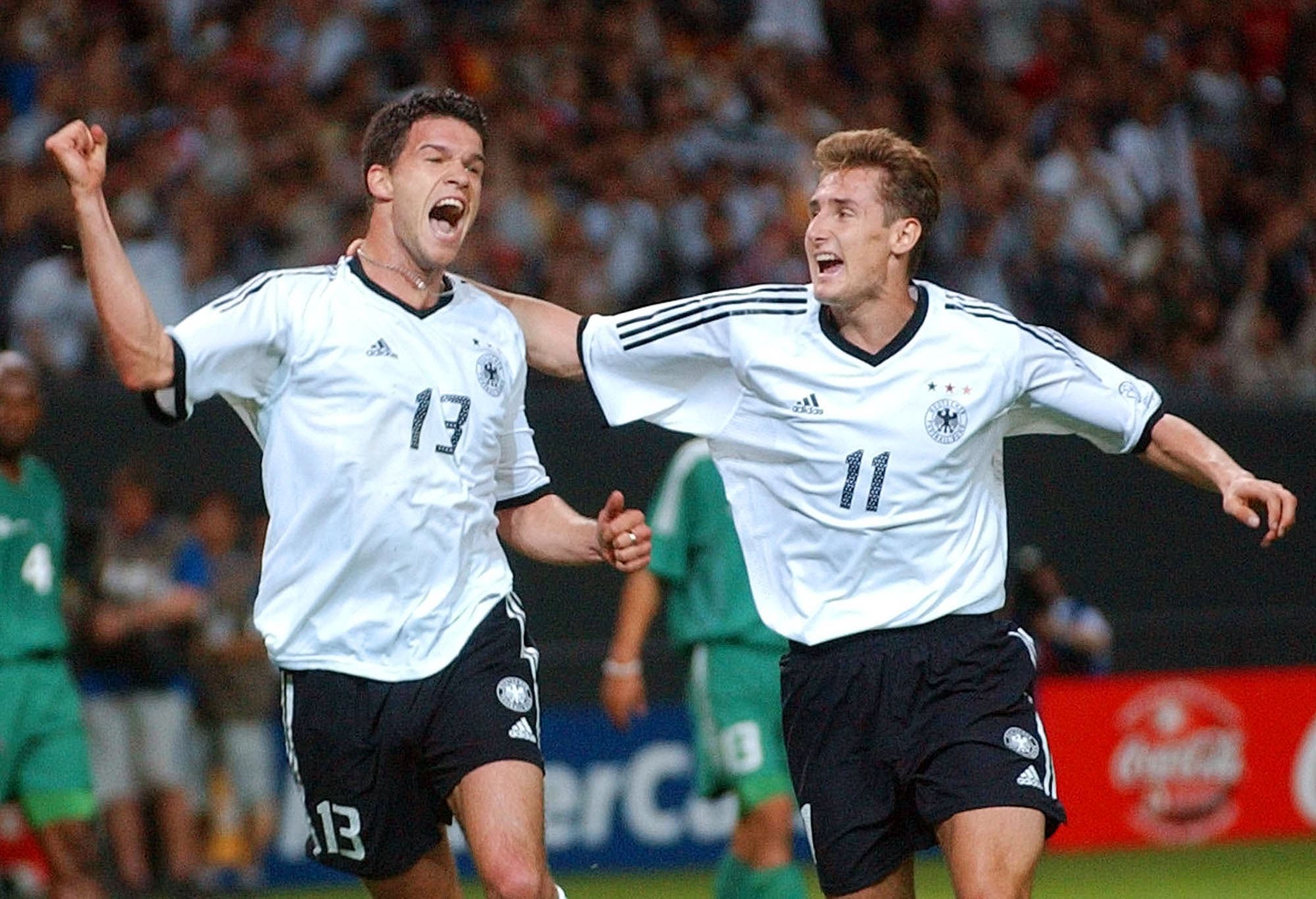 Accomplishments, awards and records broken
This player has loads of accomplishments and has broken several records in his 18 years of professional football. To start off with, his club accomplishments include winning the Bundesliga twice, the Coppa Italia once, the DFB-Pokal twice and coming second place in the Champions League in addition to other accomplishments. Playing for four clubs in his entire career, his club statistics add up to 232 goals in 598 appearances, which is pretty impressive but nowhere near the stats he has racked up for his national side.
When Klose turned 18, he opted for a German passport, leaving behind his Polish identity. That didn't stop the Polish National Team from trying to lure him to their side, but Klose had his eyes set on the German team. Good thing he did that, as a team with so many top players allowed the ball to be fed to him in the box, where he would be waiting. This player's aerial ability was uncontested as many of his goals were headers, both for his clubs and national side.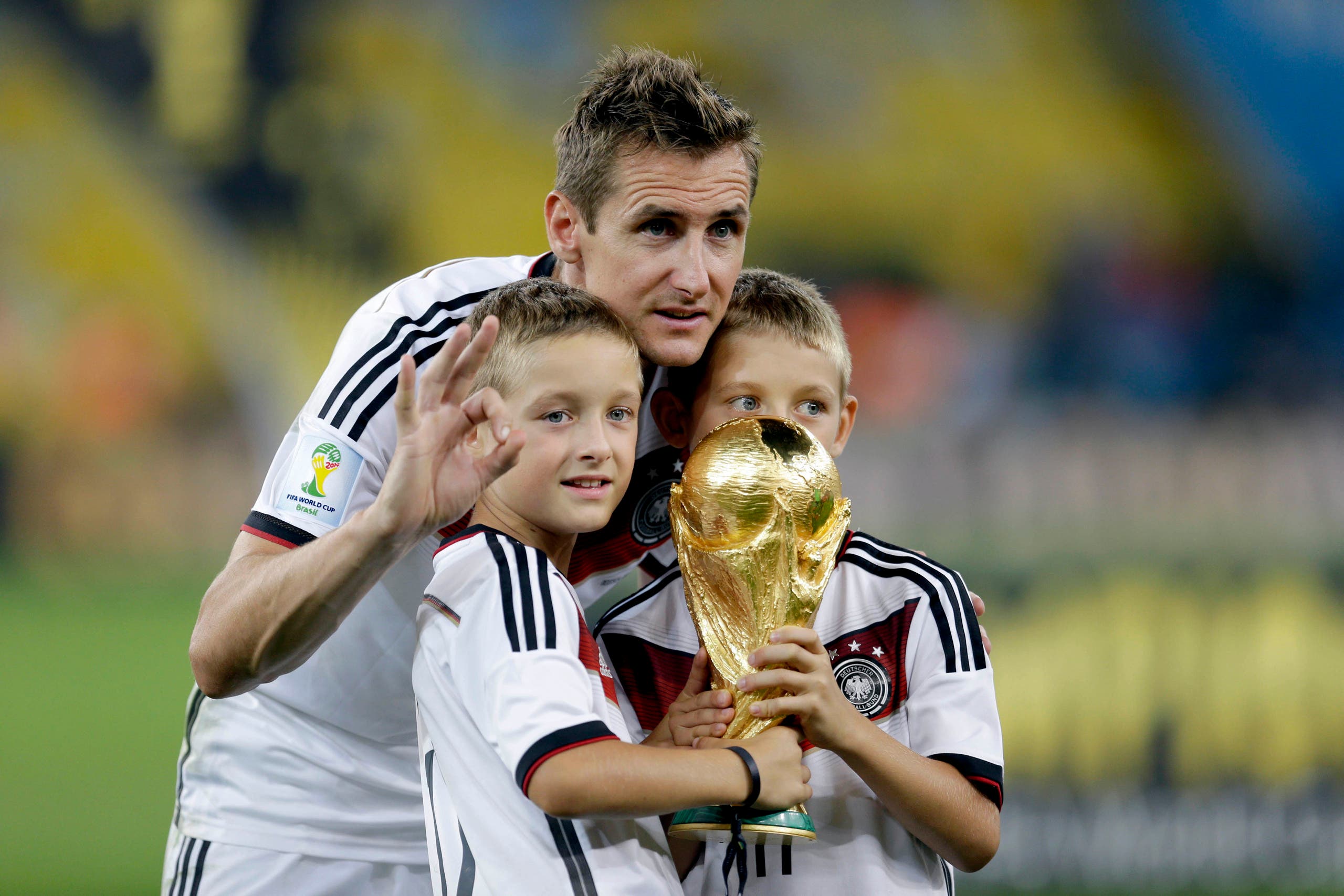 Klose represented Germany at four World Cups, placing third in 2006 and 2010, second in 2002 and first in 2014 - the same year he scored his record breaking 16th goal. He also participated in three Euros, exiting at the first round in 2004, coming in second in 2008 and third in 2012. All these international appearances led to him breaking several records, including the World Cup all-time record goal scorer, the German National Team all-time goal scorer, the only player to have four consecutive World Cup medals, the only player to appear in four consecutive World Cup semi-finals and the player to score the most goals from headers in a single World Cup.
This is a hefty pile of records broken and for a prolific forward such as Klose, it didn't come as a surprise. He also has several awards, such as the 2006 German Footballer of the Year, the Bundesliga top scorer of 2005/06, the 2002 World Cup Silver Shoe, the 2006 World Cup Golden Shoe and appearances in the World Cup All Star Team, in both 2002 and 2006.
The legend's future
On Monday October 31, one day before Klose announced his retirement, Joachim Löw extended his deal to stay at the head of the German side until "at least" 2020. That way, he will coach them through the 2018 Russia World Cup and the Euro 2020. He then invited Klose to jump aboard the train, thus leading to Klose's retirement from playing football altogether.
It is an interesting collaboration as we've seen them succeed together before but in different roles. Löw has been managing the team since 2006, covering all of Klose's international time except the 2002 WC. The two should have good communication, as both are attack-oriented and should lead Germany to effortlessly stunning campaigns in the future.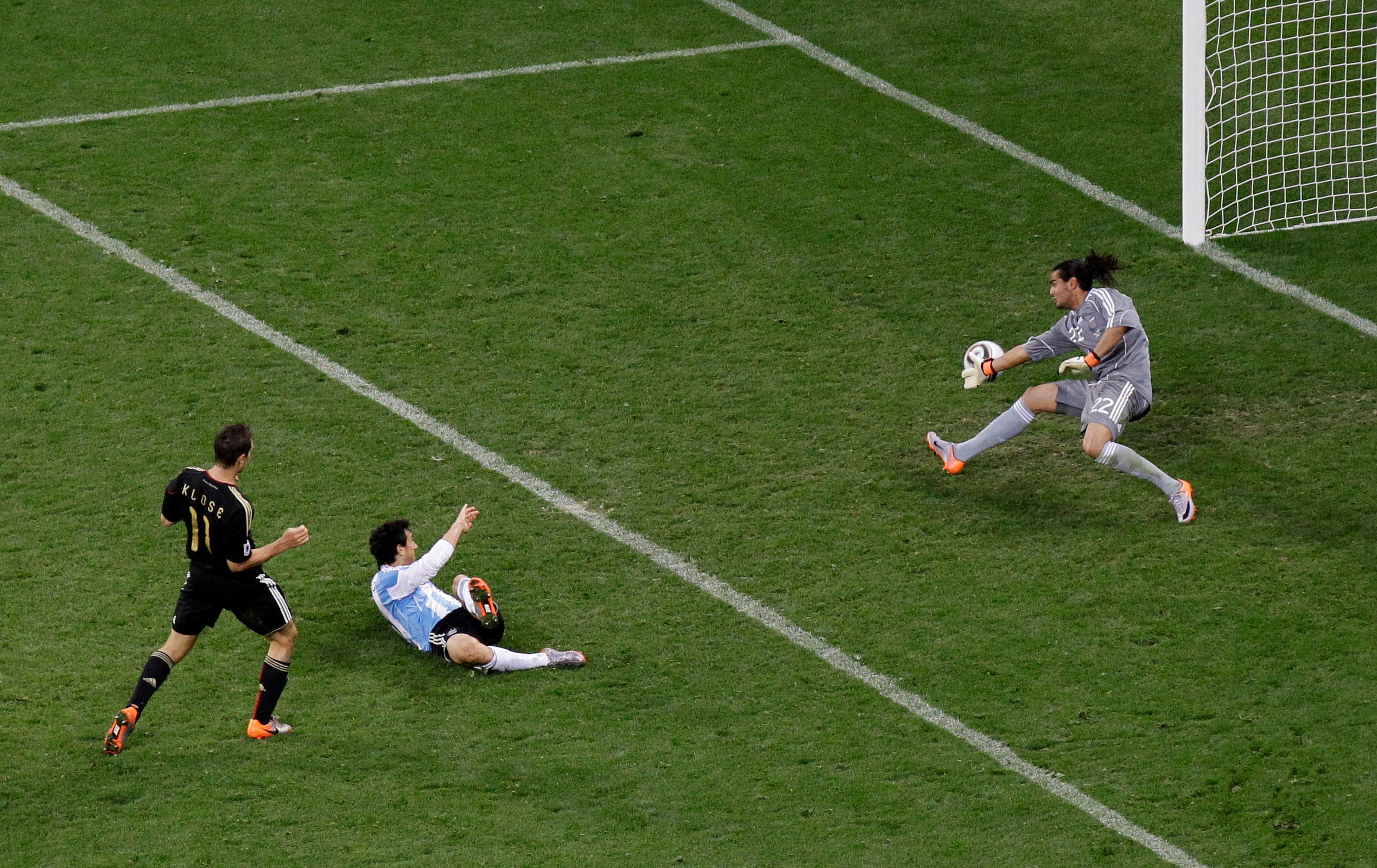 This opportunity gives Klose a chance to add to his long list of accomplishments and records and opens doors for him to coach a club in the future. Who knows how many World Cups he can win as a manager as well and how much silverware he can add to his cabinet. Klose definitely knows a thing or two about player movement, both in the box and on the field. Watching him move around in the box, confusing the defenders and finally rising above them all to power the ball into the net was one of the things he treated his audiences to.
Finally, we've seen that he believes in fair play and proper rules, so that's a plus for the future of football as a whole. During his time for Lazio, he accidentally scored a goal with his hand against Napoli. The referee didn't see it and counted the goal, but being the nice guy Klose is, he went over to the official and told him what happened and saw his goal be disallowed. This is an honorable trait and we ought to see less diving and foul play if men like this take control of game.