Politics in sport: The US Elections
Donald Trump has a long list of sportspeople supporting him, from golf and NFL stars, to NBA and boxing legends, with a lot more in between
Tonight, after more than a year of campaigning, the president of the United States of America will be elected. Republican Presidential candidate Donald Trump or his Democratic rival Hillary Clinton will be at the head of one of, if not the, most powerful countries on the planet. While everyone is talking about it, some people are listened to more than others, these people being public figures, celebrities, and athletes.
While these people are usually more involved in commercial matters, they do get involved in the elections for the president of their country. Many actors, singers, and TV personalities - from Clint Eastwood to Jay Z - have revealed their views on the subject, as did several athletes.
Many athletes that endorse Clinton do it because they want to further empower women, while others made their choice in support of the work she will do for the LGBT community. Those who want Trump to win, on the other hand, justify their opinion based on business, money, and in some cases, Trump's stubborn character that foreshadows the types of decisions he will make.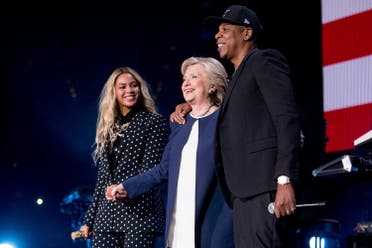 Athletes, CEO's, and presidents for Trump
Donald Trump has a long list of sportspeople supporting him, from golf and NFL stars, to NBA and boxing legends, with a lot more in between. While some of these supporters are actually friends of Trump, most believe that he will run the nation like a business, and that is what they want. They feel like it is time for a change, but rather than elect their first woman president, they see it more fit to have a businessman, who knows a thing or two about taxes and money, as a president.
As Trump is an avid golf player, he obviously has support from the golfing world, endorsed by Jack Nicklaus, the now-retired greatest golfer of all time, in addition to other professionals. As for the NFL, a lot of players aren't happy with the taxing methods that are underway right now, and believe Trump will fix that, as Hillary aims to further tax the rich. The most notable football player supporting Trump is New England's Tom Brady, the only quarterback to ever play in 6 Super Bowls.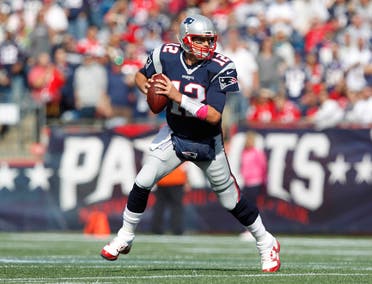 Support does not come short from the baseball world either, with the Yankees' 5-time World Series winner Paul O'Neill, and former Red Sox pitcher Curt Schilling showing the businessman support. Two basketball legends have been very clear on their views, as the great NCAA coach Bob Knight praised Truman's choice to drop the bomb, adding that he believes Trump would have done the same. Dennis Rodman, on the other hand, was also thinking about his money, as he disapproved the entrance of another politician, and favored the businessman, Mr. Trump, instead.
Another, and final, athlete of great importance is Mike Tyson. The heavyweight superstar, nicknamed "The Baddest Man on the Planet", is in support of Trump's presidency. Tyson was impressed at Trump's ability to make it so far, with so much support. His decision to support Trump is a bit controversial, seeing as Tyson is a practicing Muslim, and Trump has repeatedly threatened and attacked Muslims. Trump has changed his original statement, that all Muslims would be banned from entering the US, several times since the begining of his campaign, with recent statements saying that he would ban Muslims only from war zones. Not much better, but that could have been enough to get Tyson on board.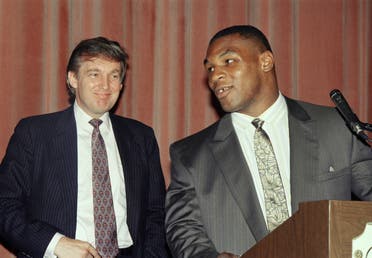 Now that we've seen what the athletes have to say, it's time to turn the attention to those that run the show, and both the CEO of Nascar, and the president of UFC have endorsed Donald Trump. Bri France, and Dana White, respectively, both believe that Trump will make a better President than Hillary Clinton; but even though these two are huge sports personalities, Clinton has her own share of franchise presidents and CEO's backing her.
Athletes, owners, and hall-of-famers for Clinton
Mrs. Clinton, although never the big sports fan, doesn't come up short when it comes to support from the sporting world. From NBA Hall-of-Famers, to owners and presidents of a variety of teams, Hillary is endorsed by a wide array of sports stars and moguls. She has already been criticized on the subject though, as her loyalty is contested by the Chicago Cubs and the New York Yankees. The thing is, she was born in Chicago, and was pretty much a Cubs' fan, then switched to supporting the Yankees, with speculation saying it was to help her run for senator from New York.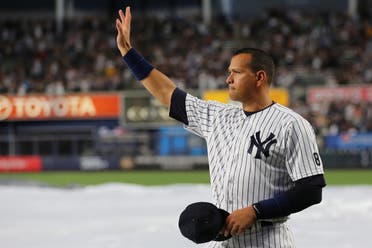 Only one athlete from both teams has openly endorsed her, Alex "A-Rod" Rodriguez, one of the greatest baseball players of all time, who played for the Yankees from 2004 to 2016. More support came from the president of the Boston Red Sox, Sam Kennedy, who publicly displayed his approval for Clinton.
Where Trump's support includes golf, Clinton's includes hockey, as she is backed by several hockey players and professionals, whereas Trump isn't so popular in this part of the sporting world. The most impressive is Rory Babich, the CEO of the Florida Panthers, who donated to her campaign.
She has a lot of backing from the NBA, with current players, players-turned-coaches, and Hall of Famers announcing their support. First off, Kareem Abdul Jabar, and Magic Johnson, both having secured a place in the Hall of Fame a long time ago. Abdul Jabar also added justification to her support, saying that he believes her idealism and pragmatism will help the nation prosper. To add to these basketball giants, one of, if not the most accomplished player of our time, Lebron James, opened for and introduced Clinton at the Ohio rally. Finally, Jason Kidd, star player turned coach, also expressed his choice to vote for Hillary. These are all extremely influential players, who are listened to, respected, and admired by many.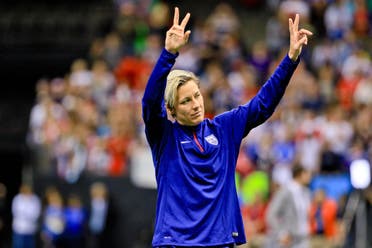 Several other legends have pitched in with support, such as former tennis star Billie Jean King, who is really involved in women's rights, and believes that Clinton's presidency will push for greater empowerment. Abby Wambach, former US National Team soccer star, also insists that her vote is about changing the world, and pushing for the US' first woman president. Finally, Carl Lewis, the track legend, who has won 9 gold medals at the Olympics, is also pushing for Clinton.
Many of the athletes supporting Clinton are interested in women's rights, as well as LGBT rights, as Jason Collins, who is not only the first openly gay male athlete in the NBA, but in the history of US professional team sports, supports Clinton. Collins has known her for a while and even gave a speech at the Democratic National Convention on July 25, praising Clinton's support of LGBT rights.
The end of a tight race for presidency
As the campaigning comes to an end, with the president set to be chosen later today, one can only guess who will win. The race is close, with both Clinton and Trump securing votes and endorsements from several influential opinion leaders, being artists, celebrities, athletes, and others.
The candidates disagree on several points, and the outcomes will definitely be different, depending on who is elected. Hillary has been involved in politics for a long time, since 1993 when her husband Bill Clinton was elected, making her the First Lady of the United states. Then she was an NY senator for 8 years, before becoming the US Secretary of State. That is to say, the US will be following a path it has been down before, and many are against that.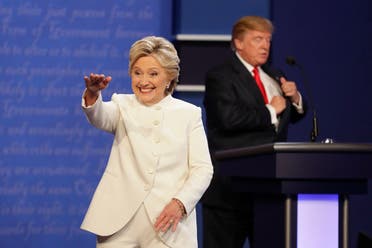 On the other hand, Trump, a successful businessman, might be a change for the country, and this is what most of his supporters are looking for. They want to secure their money, and give a chance for someone other than a politician to lead their country. This is all up for debate, but that debate will be cut short tonight, once the winner is announced.