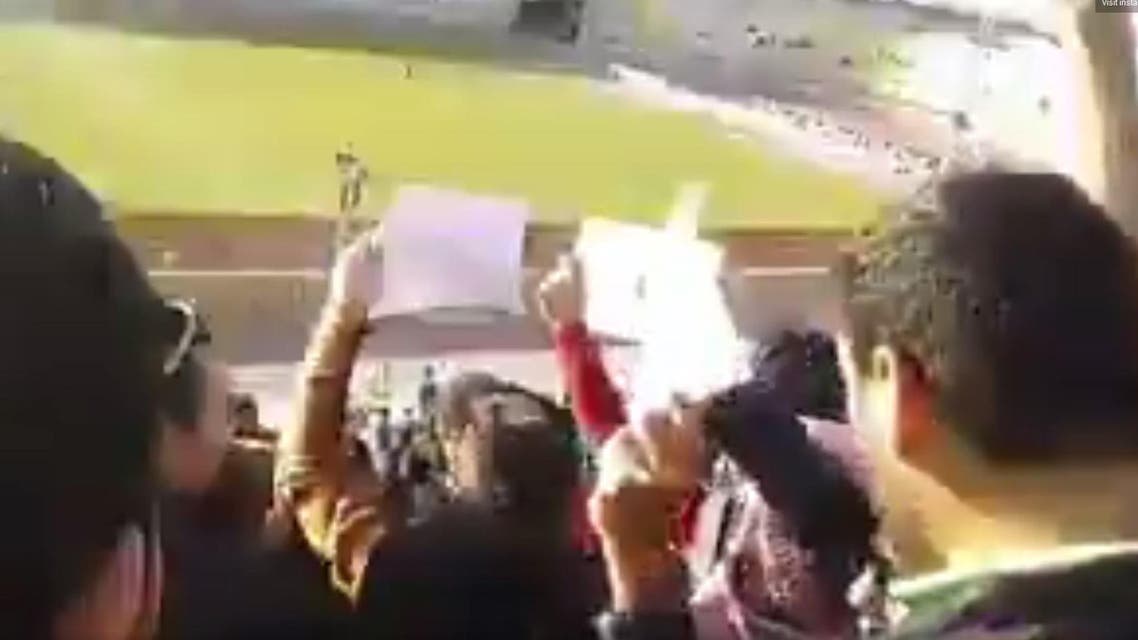 WATCH: Ahwazi football fans protest against Assad's Aleppo onslaught
The protest occurred during a game in the Alghadir Stadium in the southwest province of Khuzestan
A video has circulated on Twitter purporting to show Ahwazi football fans in Iran protesting against Syrian President Bashar al-Assad and recent catastrophic events in the city of Aleppo.
The protest occurred during a game in the Alghadir Stadium in the southwest province of Khuzestan on Friday and many of the protests, mostly fans of the local Foulad football club, were carrying anti-Assad slogans in Arabic.
The Syrian army began a joint operation with Russian forces, supported by the Iranian regime, to recapture all of Aleppo from rebel forces in mid-November, resulting in the death of hundreds of civilians and thousands remaining trapped in the besieged city.