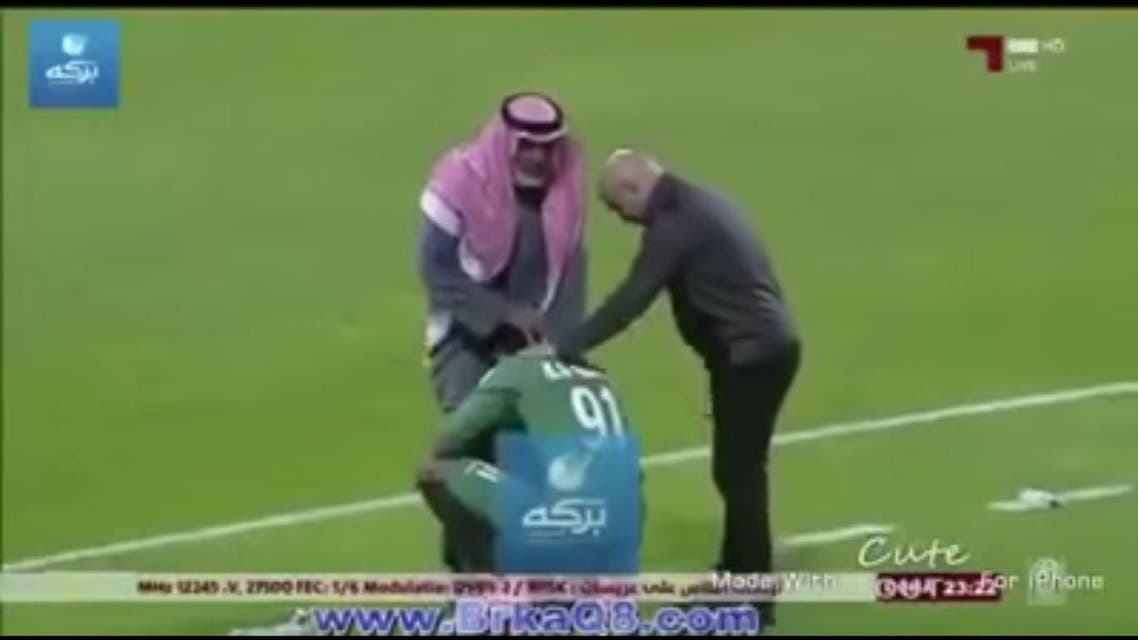 Watch: Why this Qatari keeper kissed his father's feet at the match's end
Al-Shahinia goalkeeper Khalifa Al-Dosari bends down to his knees and kisses the feet of his father, in apology to inappropriate behavior
In a football game in the Qatar Stars League between Al-Shahania and Al-Khor on Friday, a strange incident occurred when Al-Shahinia goalkeeper Khalifa Al-Dosari bends down to his knees and kisses the feet of his father, in apology to inappropriate behavior he was involved in on the pitch.
Al-Khor's Brazilian Wellinton Souza got into a fight with Al-Shahania's defender Muhannad Adnan which led to the Brazilian swearing at Dosari's mom – which caused the keeper to run towards Souza and try to attack him before he was stopped by a group of players.
After the incident, Dosari's father entered the pitch to which the keeper took to the ground and kissed his feet in apology.