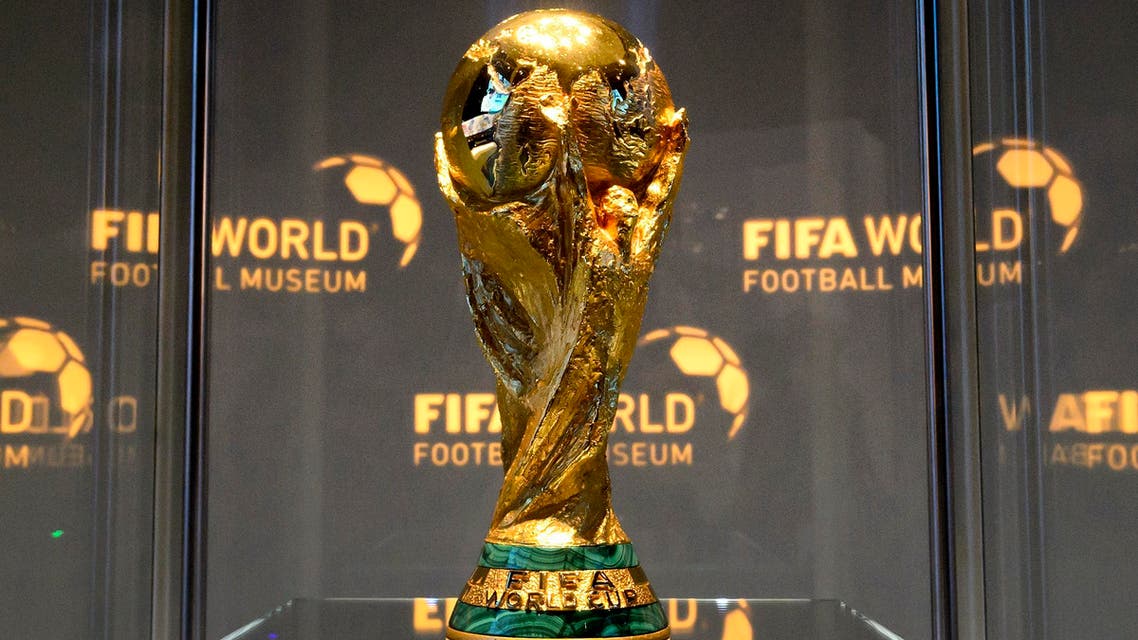 Why an expanded World Cup is good for the Gulf but bad news for football
According to FIFA president Gianni Infantino the World Cup will be more "inclusive" now that it will feature 48-teams from 2026
According to FIFA president Gianni Infantino the World Cup will be more "inclusive" now that it will feature 48-teams from 2026. That is true. More teams will, by irrefutable definition, be included. For Gulf nations, like Saudi Arabia and the UAE, this is good news. But for football's most prestigious international tournament and greatest spectacle, it is not.
Indeed, Asia stands to benefit more than most from the changes to the format of the competition. 16 more places will be up for grabs and going on the basis of the current format, and the number of slots awarded to European, Central American and South American countries, Asia and Africa will almost certainly see their allocation rise substantially.
The door for Gulf nations has been opened that little bit more, with the UAE making just one World Cup appearance in its history and with over a decade now passed since Saudi Arabia last qualified. Infantino wants the World Cup to be a truly global event, and he argues these changes help achieve that.
But at what cost will this come? By opening up the World Cup to 16 more teams the quality of the tournament will be diluted, just like it was at the European Championships last summer when expansion to 24 teams resulted in the dullest international tournament in recent memory. The concern is that the World Cup will now suffer a similar fate.
Of course, this isn't the first time the World Cup has been expanded. It was once a 16 team tournament, expanded to 24 teams for the 1982 tournament in Spain. And then expanded to 32 teams for the 2002 tournament in Japan and South Korea. In each of those cases change has been vindicated and justified. Infantino has precedent on his side.
Football is often guilty of trying to pull up the ladder on everyone else. Before expansion to a 24-team format, Colombia had only ever been to one World Cup. Now they have been to five and are considered a superpower of the South American game. Nigeria and Japan hadn't been to any, now they are staples of the tournament.
It's true that by expanding the World Cup certain nations might have their footballing development fast-tracked. "There is nothing bigger in terms of boosting football in a country than participating in a World Cup," Infantino explained at a conference in Dubai last month.
But the World Cup's primary premise isn't to grow the grassroots of the game. That is FIFA's responsibility, yes, and FIFA may control the World Cup, but the concept of the two very different things mustn't be muddled. The World Cup is billed as the greatest showcase of international football - can that really be claimed any longer?
The first round will consist of 16 groups of three teams, with only one team dropping out before the round of 32. 48 games will be played and only 16 teams will be lost. It's fair to say the new format isn't the most efficient of models, with the biggest nationals almost guaranteed safe passage into the knockout stages.
And where will a 48-team World Cup be hosted? A 32-team tournament already placed enough stress and strain on the infrastructure of countries it visited, so who - besides perhaps the United States and Russia - will have the resources and venues to host such a colossal event?
Not that FIFA will care much about all these factors. The world governing body, a supposed non-profit organization, will reap $631 million in additional revenue due to the change in format and expansion of the tournament. Greed, it would seem, was also a factor in the decision.
Of course, it's completely understandable that national associations voted for such a proposal. This gives them and their national teams a greater chance of participating in one of the greatest sporting spectacles on earth. Turkeys don't vote for Christmas, after all.
But FIFA is there to safeguard the integrity and value of its tournaments. It has neglected this duty by expanding the World Cup. Plenty will benefit, with Gulf nations potentially included, but the tournament as a whole will suffer.