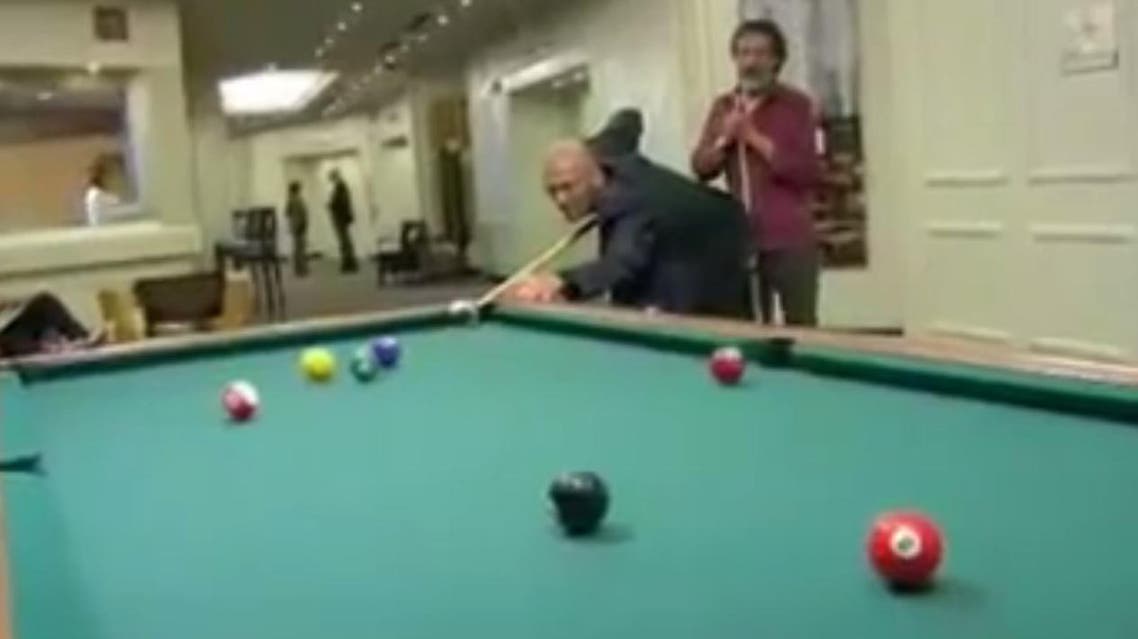 Watch: Zidane plays billiards with a fan's father
The voice in the video begins by filming her father, when she sees the former Real Madrid and Juventus star in the back
In a video that went viral on social media, a girl filmed her father who was seen playing billiards when famous French footballer Zineddine Zidane walked towards the table and asked to play.
The voice in the video begins by filming her father, when she sees the former Real Madrid and Juventus star in the back – telling her father "wait it's Zizou!" in French.
Zidane then sees the girl filming him, and walks towards her speaking to her father – then proceeds to play a game of pool with him!