Yemenis celebrate liberated al-Qaeda territory with football tournament
A football tournament has been organized in Khanfar, a village in the Abyan Governorate of south-western Yemen, to mark a return to normal life
A football tournament has been organized in Khanfar, a village in the Abyan Governorate of south-western Yemen, to mark a return to normal life. The village was previously controlled by al-Qaeda.
Large crowds gathered to witness the matches played during the tournament. At the end of the tournament on Wednesday the winning team was awarded a large trophy, a source told Al Arabiya English.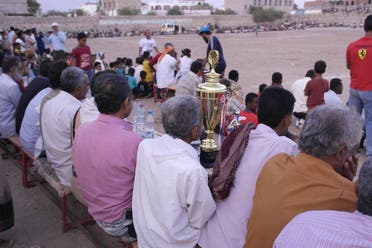 Al-Qaeda militants were driven out from Abyan in August last year by the Yemeni government forces backed by the Arab coalition air strikes in a renewed offensive against the extremist group.
The militant group took advantage of the war between the Yemeni government and Houthi militias to take control of districts in Abyan last year.