Paul Pogba becomes first footballer to have his own Twitter emoji
The French footballer is looking forward to seeing fans around the world use the hashtag
Manchester United's Paul Pogba became the first Premier League footballer to have his own Twitter emoji on Friday.
The news was reportedly the top-trending topic worldwide on the platform in a matter of minutes.
"Fans can unlock the bespoke Pogba emoji in all tweets, simply by using #Pogba," a report on his club's website stated.
The French footballer is looking forward to seeing fans around the world use the hashtag.
"I am happy and thankful for this opportunity, " he said, according to the statement.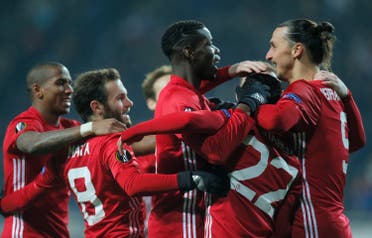 Meanwhile, the club's group managing director, Richard Arnold, said: "Manchester United is the most connected and engaged club in world sport and we continually strive to find new ways to communicate with our global following of 659 million people.
"We are the number one Premier League team on social media with a reach of over 130million total social connections across all platforms. Twitter is one of our most popular channels, last year gaining 3.3 million new followers; more than any other Premier League team."