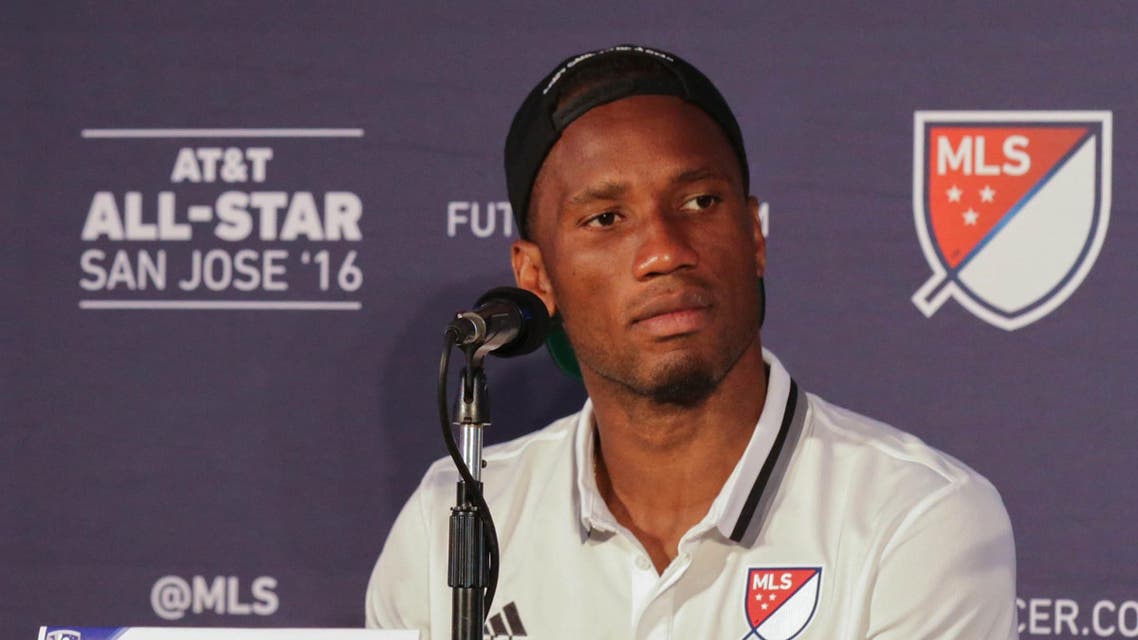 African star Drogba may go to Brazil, but he wants an armored car
The 38-year-old is a free agent after parting ways with Montreal Impact in November
Brazilian Corinthians have sent an official proposal to Didier Drogba as they attempt to secure one of Brazilian football's biggest ever signings.
According to Goal website, the Sao Paulo outfit held a press conference on Saturday, confirming media reports that they are in talks with the former Chelsea striker.
"We have sent a proposal to his representative informing that we can meet his demands, which are not unreasonable," Corinthians football director Flavio Adauto said.
The forward has made some requests to the team: he wants an armored car and a translator, according to Plus55 website.
The 38-year-old is a free agent after parting ways with Montreal Impact in November and has made it known that he wants to continue playing.
During his 18-month tenure in Montreal, Didier Drogba scored 27 goals in 33 games. Prior to his Major League Soccer career, Drogba played for Chelsea, Galatasaray, Marseille, and Shanghai Shenhua.
Corinthians football manager Alessandro said the club struck a deal with sponsors to help cover Drogba's proposed salary.
However, according to Goal, the Chelsea legend has admitted that he would welcome the opportunity to return to Marseille – the club that helped to propel him to superstardom.