8 facts about world's oldest footballers
Japanese player Kazuyoshi Miura is the oldest football player. Egyptian Hadary is the oldest goalkeeper to take part in official matches
During the week, two football players made two records linked to their age; one in Africa and the other in Asia.
- The first was the Egyptian international footballer Issam el-Hadary as he became the oldest goalkeeper to take part in official matches.
- Hadary was acclaimed by the International Federation of Football (FIFA) for his participation in the official game of the African Nations Championship at the age of 44.
- Hadary is 44 years and 2 days old; He has beaten the previous record that was held by another Egyptian footballer, Hossam Hassan, who participated in the 2006 championship that Egypt won.
- As for the second player, he is the Japanese player Kazuyoshi Miura, who is the oldest football player in the world recognized by the FIFA. He is now 50 years old and plays for Japanese club Yokohama that renewed the contract of the oldest player on Tuesday.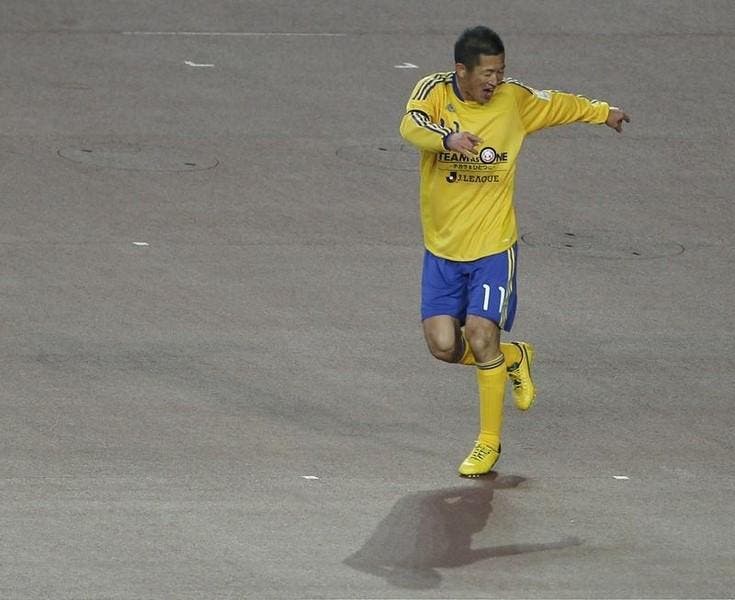 - The oldest player in official tournaments, is the Hungarian goalkeeper Gábor Király, who participated in the Euro 2016 at the age of 40 years and 74 days.
- The oldest player in the World Cup history, is the Colombian goalkeeper Faryd Mondragón. The player participated in the 2014 World Cup, at the age of 43 years and 3 days.
- Italian goalkeeper Dino Zoff is the oldest winner ever of the World Cup, which he earned as captain of the Italian national team in the 1982 tournament in Spain, when Italy played against Germany. He was 41 years old.
- Cameroonian footballer Roger Milla is the oldest player to have scored in the World Cup history. He scored in the game between Cameroon and Russia in the 1994 World Cup. He was then 42 years old.