Oh brother! Siblings make for good companions at Australian Open
Mike Bryan and his twin Bob have been on the road for the best part of two decades, racking up 16 grand slam titles as they became the dominant force in men's doubles tennis
The life of a professional tennis player can be a lonely existence so, for the likes of the Bryan brothers, having a sibling along for the ride as you hit a new city every week can make a huge difference.
Mike Bryan and his twin Bob have been on the road for the best part of two decades, racking up 16 grand slam titles as they became the dominant force in men's doubles tennis.
As siblings, they are not that unusual on the circuit with multiple grand slam winners Venus and Serena Williams among 10 sets of brothers and sisters in the main singles draws at this year's Australian Open.
"I think that's why we're still doing what we're doing," Mike Bryan told Reuters.
"It's fun to have a companion out on the road, especially when you're travelling. There's a lot of time alone in rooms, so a lot of times we're there playing games.
"Just to have your twin brother who is your best friend there, it's really kept us going for 19 years."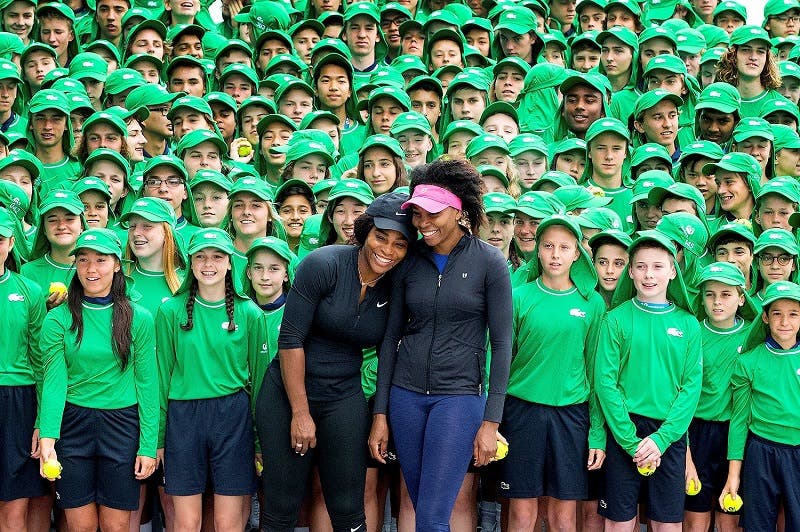 The twins sailed into the fourth round under sunny skies in a packed Showcourt Three on Saturday, having prevailed over Germany's Mischa Zverev and Serbia's Nenad Zimonjic.
Zverev and his brother Alexander are also close, even though separated in age by a decade. They became the first brothers to reach the third round of the same slam in singles since Byron and Wayne Black in 1998.
While Mischa was playing doubles having already secured his place in the fourth round, his 19-year-old brother was losing a titanic five-set struggle with ninth seed Rafa Nadal on Rod Laver Arena.
Mischa's fourth-round match is on Sunday against British men's top seed Andy Murray, who was able to hang out with his brother Jamie at Melbourne Park until the older sibling went out of the men's doubles with partner Bruno Soares.
Competitive nature
Unlike the Bryans and the Williams sisters, the Murrays do not have the complication of playing together, which can create a few challenges, according to Mike Bryan.
"When it starts going well, we're moving so strong, and moving like a unit. But when it starts going sour, it can be tough to get it back," the 38-year-old added.
"When your brother is not playing well, you can see him struggling, you can empathise, it's like a piece of you is playing bad. I think the lows are a little bit lower just to see your twin so down."
The Bryans are not the only set of twins on the circuit, with Czechs Karolina and Kristyna Pliskova this week becoming the first to reach the third round of a singles draw grand slam.
"For our parents it's perfect that they have both twins in the grand slam and now in the third round, which I think is for the first time so it's special," Kristyna told Reuters, before she was felled by world number one Angelique Kerber.
"She's almost all the time with me so it helps," she said of world number five Karolina. "She can give me some advice, we can talk about everything."
The world number 58 was unsure whether both being decent players had helped drive the twins to greater heights in the game than they might otherwise have attained.
"Maybe it's just nature?" she said.
The Pliskovas were fortunate enough to end up in different halves of the draw at Melbourne Park as, for the siblings, having to take on a brother or sister on court at a tournament can be complicated.
Juergen, the older of Austria's Melzer brothers, called his straight set win over brother Gerald in Wimbledon qualifying two years ago "the worst tennis day" of his life.
The 27 meetings between Serena and Venus Williams, who have both been world number one and own 29 grand slam singles titles between them, have often disappointed.
When they combine in women's doubles, though, they are an intimidating force and Venus was at something of a loss when asked whether her experience echoed that of Mike Bryan of the "lows being lower".
"We don't really lose that often. There weren't a lot of lows."