Coach quits as Algeria dumped out of African Nations Cup
Algeria failed to win a game in Group A, finishing with a 2-2 draw against Senegal in Franceville on Monday for only a second point from three matches
Algeria's George Leekens became the first coaching casualty of the African Nations Cup, resigning on Tuesday after his team were eliminated less than three months after taking the job.

"Given the pressure exerted on the federation and the national team, I prefer to stop my contract. For the good of all, I prefer to leave even if I do it with a sore heart while wishing all the success in the world to the national team," said a statement on the Algerian Football Federation website (www.faf.dz).

Algeria failed to win a game in Group A, finishing with a 2-2 draw against Senegal in Franceville on Monday for only a second point from three matches.

They had been among the pre-tournament favorites but were held in their opening game by outsiders Zimbabwe and lost to neighbors Tunisia.

It was the second spell in charge of the Algerian team for the 67-year-old who has also coached the national sides of Belgium and Tunisia.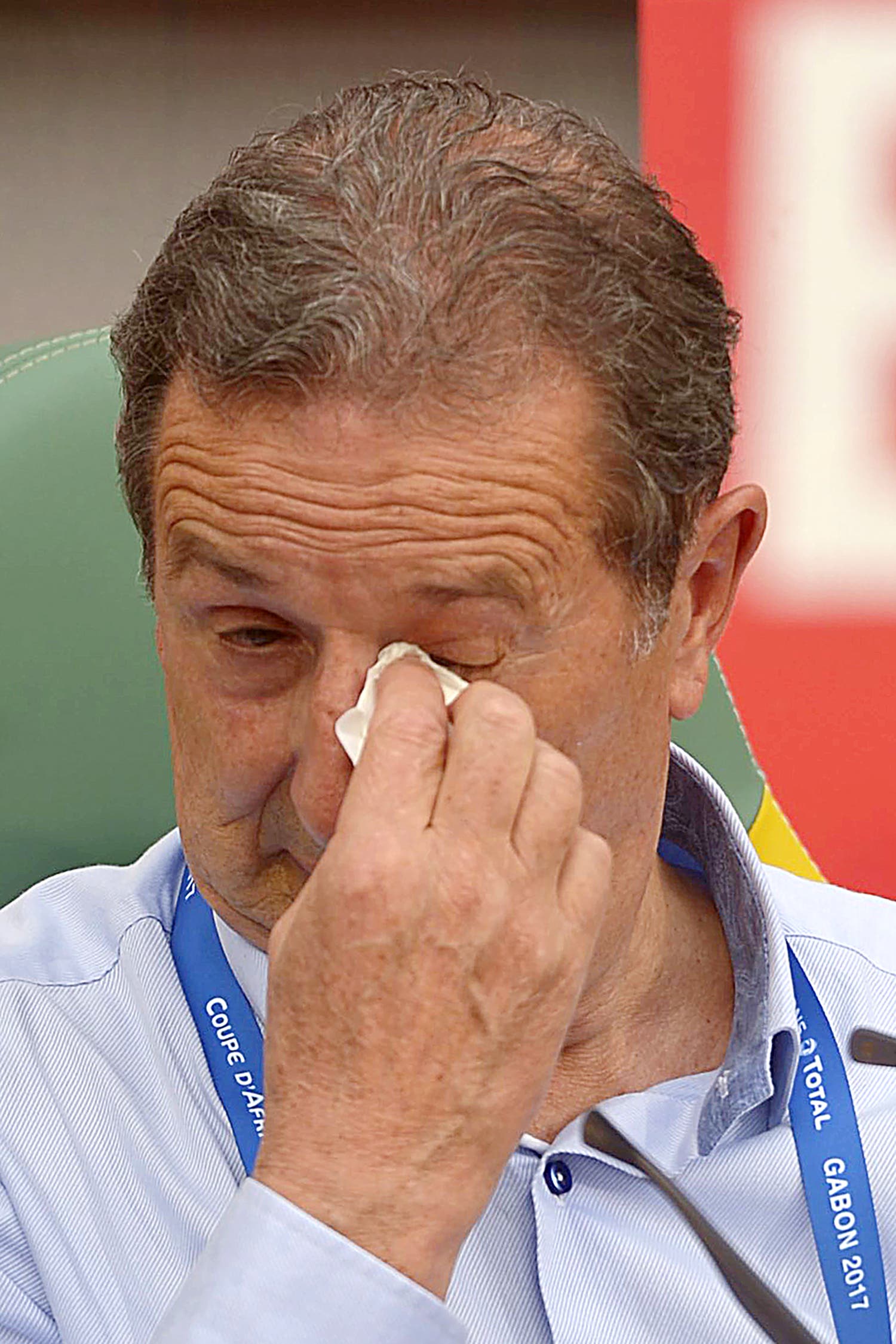 He took the job on Oct. 27, days after being fired by Belgian club Lokeren.

Leekens' availability coincided with Algeria's search for a coach after axing Milovan Rajevac. The Serbian had been in the job for 113 days before being fired after Algeria began their World Cup qualifying campaign with a home draw against Cameroon.

The North African country have now been through four coaches since they reached the knockout phase of the last World Cup in Brazil in 2014.

Algeria do not have a competitive match until June.