Serena Williams wins record 23rd major with win over Venus
With her record seventh Australian title, the 35-year-old Williams moved ahead of Steffi Graf for the most major titles in the Open era
Serena Williams has won her record 23rd Grand Slam singles title, and her sister was right there on court to give her a congratulatory hug.
The all-Williams final - the first at the Australian Open since Serena won the first edition here in 2003 - went to the younger sibling 6-4, 6-4 on Saturday night.
With her record seventh Australian title, the 35-year-old Williams moved ahead of Steffi Graf for the most major titles in the Open era. Margaret Court has the all-time record and was also in the crowd for the final.
Court won 24 majors, but collected 13 of those before the Open era which began in 1968 after the sport became professional.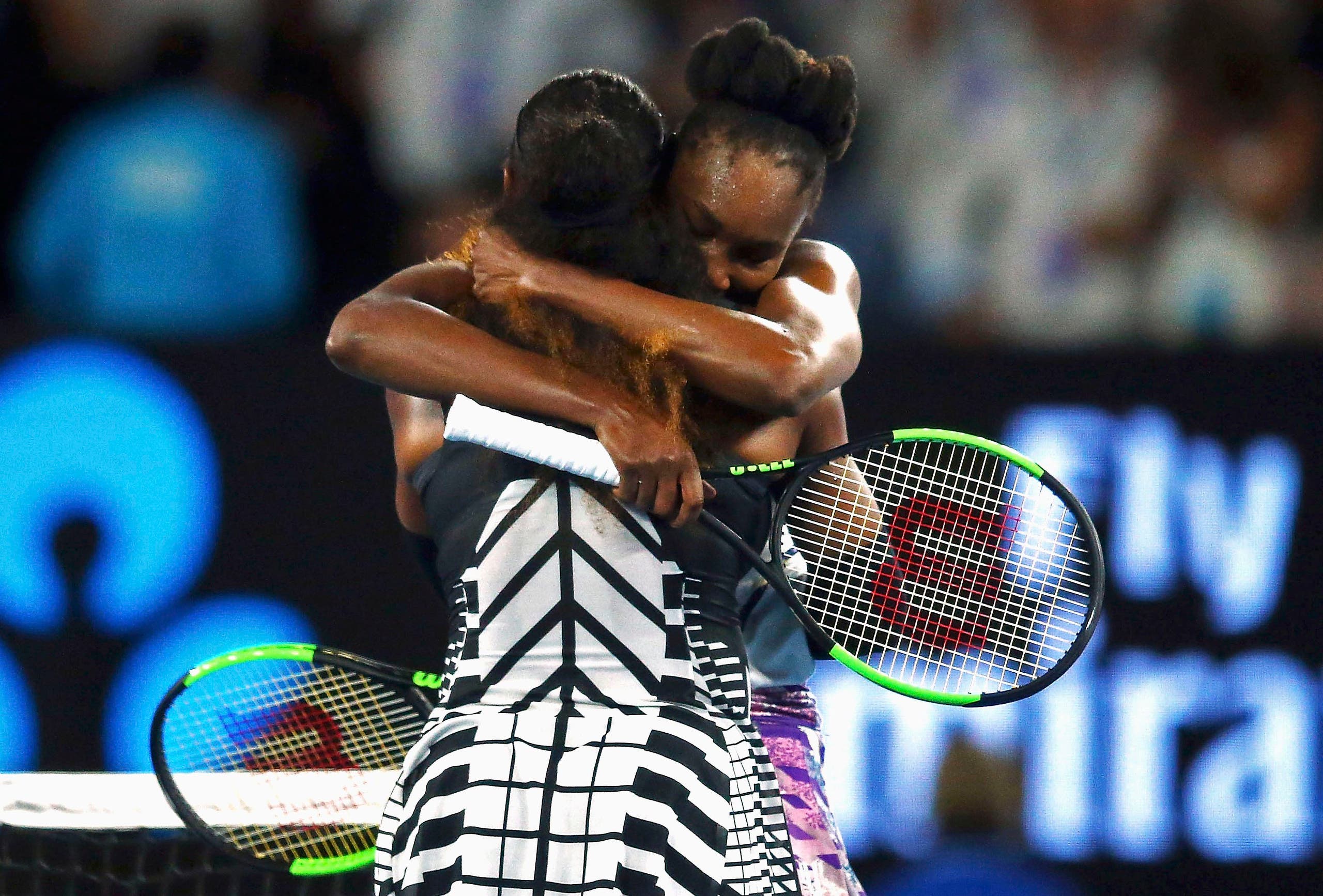 The victory at Rod Laver Arena also ensured Serena Williams will regain the top ranking, which she lost in September after 186 straight weeks when Angelique Kerber won the US Open.
It was Serena's seventh win in nine all-Williams Grand Slam finals, and the first since Wimbledon in 2009. It was 36-year-old, No. 13-seeded Venus Williams' first trip back to a major final in 7 ½ years.
Serena sat on the court, holding both arms up for a while, before Venus walked over to her sister's side of the net for a hug.
"This was a tough one," Serena Williams said. "I really would like to take this moment to congratulate Venus, she's an amazing person - she's my inspiration.
"There's no way I would be at 23 without her - there's no way I would be at one without her. Thank-you Venus for inspiring me to be the best player I can be and inspiring me to work hard."